You won't believe this top 10 list. These people actually exist! From a guy with half a head to a real life Barbie doll, join us as we take an inquisitive look at 10 real people you have to see to believe.
[embedyt] http://www.youtube.com/watch?v=YHmc4ozM-gk[/embedyt]
10. Carlos 'Halfy' Rodriguez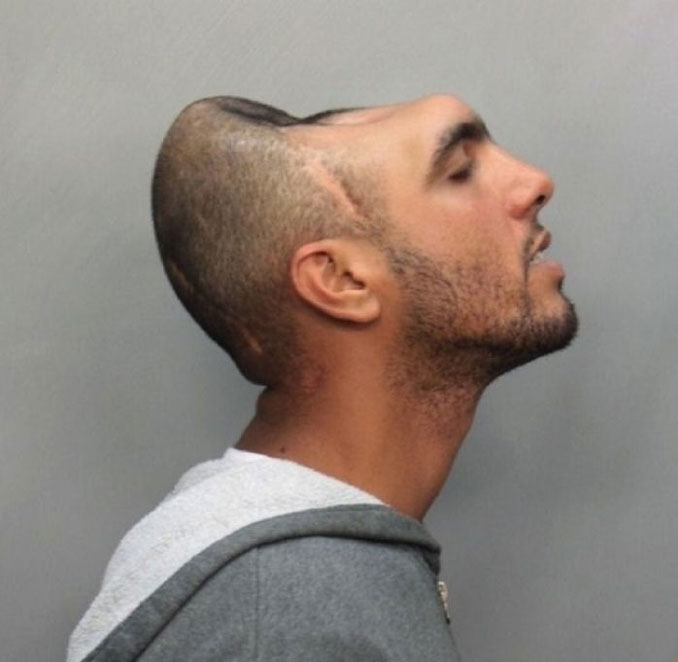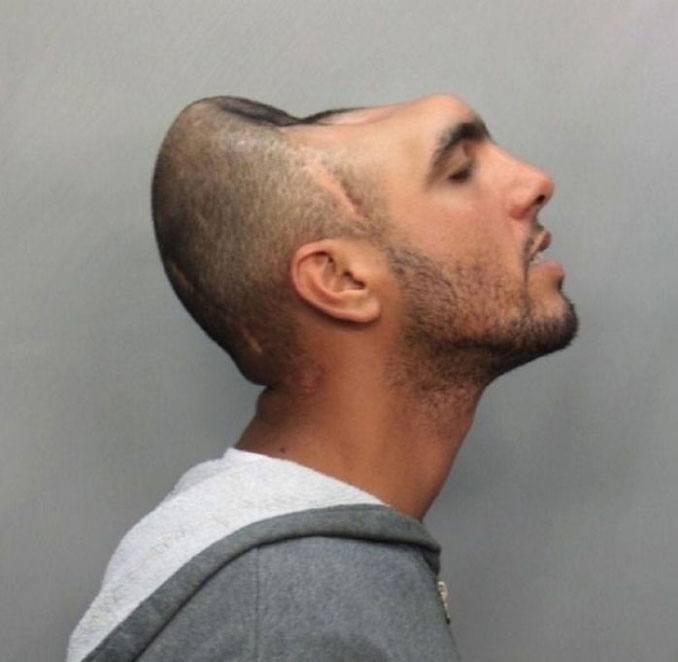 Carlos 'Halfy' Rodriguez was involved in a horrific car accident at the age of 14 that saw him lose half of his head. Rodriguez who was drunk and high at the time, crashed a stolen car into a pole and was ejected through the windscreen. Doctors managed to save his life by removing a large portion of Rodriguez's brain and skull. The photo you see here is Rodriguez's mugshot taken by Miami police after he was arrested for allegedly soliciting prostitution.
9. Barbie Girl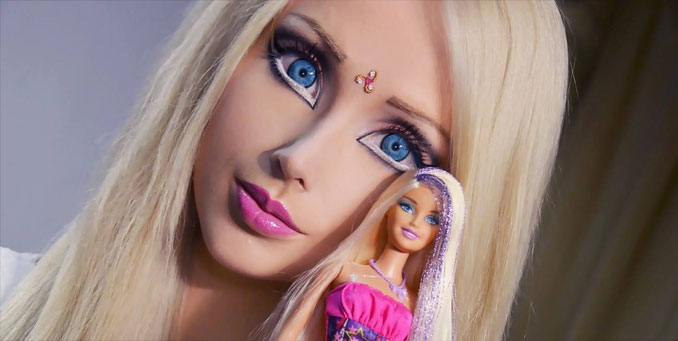 Ukrainian model Valeria Valeryevna Lukyanova is famous for her striking resemblance to a Barbie doll. To enhance her look Lukyanova wears special contact lenses and makeup to make her appear 'more Barbie like' but claims that she has had no plastic surgery other than breast implants and says her figure can be attributed to daily gym workouts and a strict diet.
8. Matthias 'Popeye' Schlitte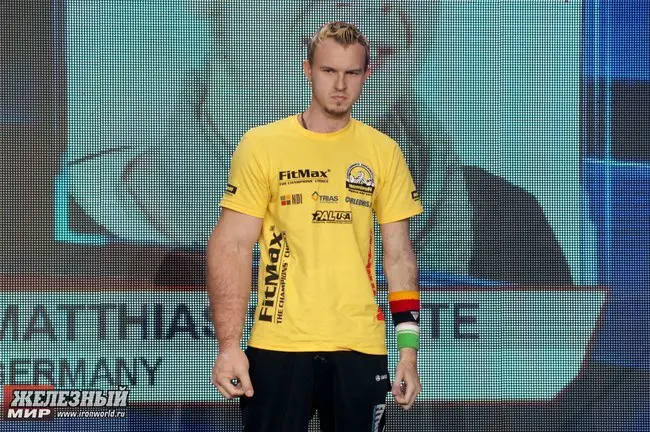 World champion arm wrestler Matthias Schlitte was born with his right arm 33% bigger than his left. Determined to prove that his one huge arm was a blessing, the man they call 'Popeye' took up arm wrestling and has since won copious titles all over the world. He has even turned his huge hand to acting, appearing in several commercials. Check out this one where he is selling power tools.
[embedyt] http://www.youtube.com/watch?v=MMEMEAXApUQ[/embedyt]
7. Hairiest Woman Alive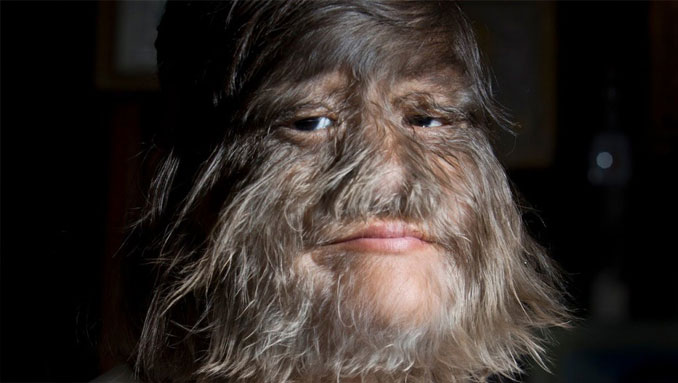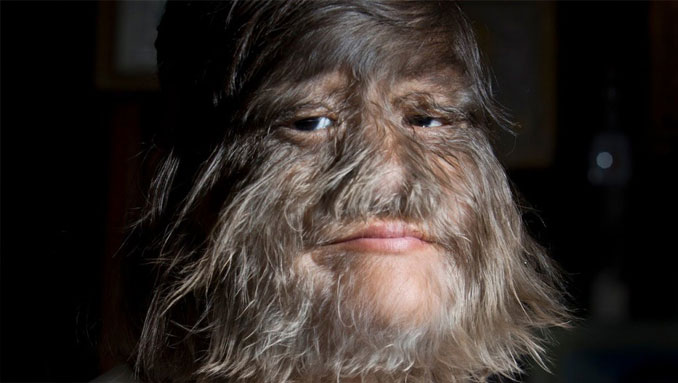 11 year old Supatra Sasuphan from Thailand suffers from a disease known as hypertrichosis. The rare condition, caused by a faulty chromosome, causes the sufferer to grow more hair than the average person. Sasuphan has now been labelled the world's hairiest woman, a title she is happy to have and one that has made her very popular with her peers. Sasuphan's hair has become increasingly thicker as she ages and grows so fast that she needs to have her mother cut it back regularly to keep it out of her eyes and mouth.
6. The Smartest Man In The World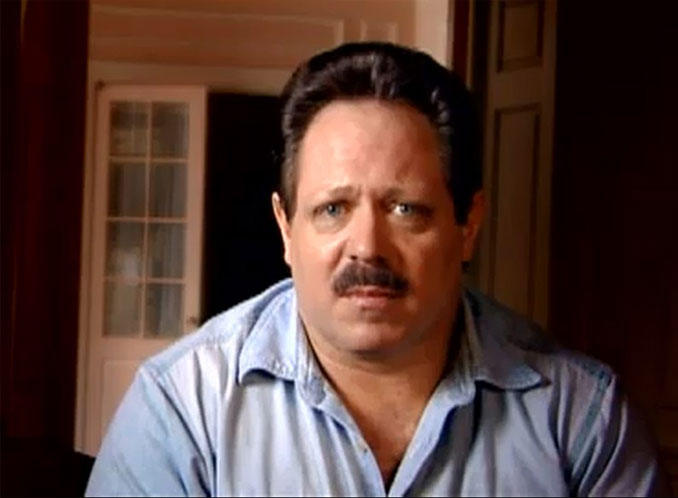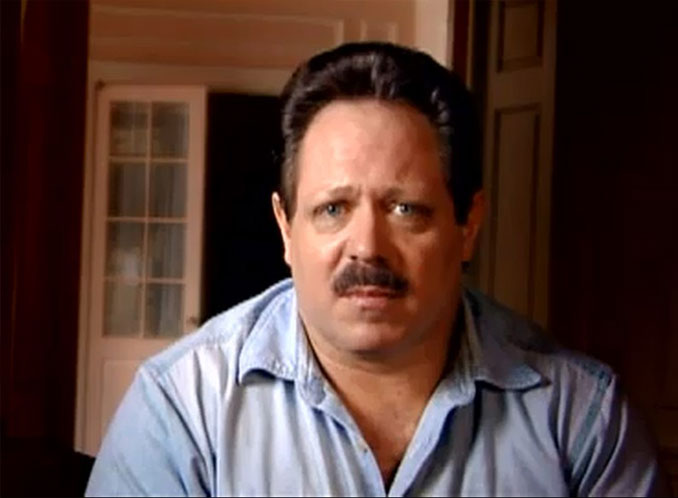 Dubbed the smartest man in the world, Christopher Michael Langan's IQ has been reported to be between 195 and 210. Despite being approached by several esteemed tech and research companies, Langan has spent much of his adult life in labor intensive jobs from cowboy and farmhand to a bouncer on Long Island, a job he held for more than 20 years. Some of Langan's ideas have caused controversy amongst the scientific community as he has stated that 'you can prove the existence of God, the soul and an afterlife, using mathematics'. Langan is possibly best known for his theory of the relationship between mind and reality that he calls the Cognitive-Theoretical Model of the Universe (CTMU). According to Langan the CTMU explains the relationship between mind and reality and the coexistence of both. A theory Langan describes as 'a true theory of everything'.
Continue Reading On Next Page: