Ever wondered what happened to the nerdy Steve Urkel? Well turns out he grew into a very handsome guy.
Jaleel White, born 27th November 1976, started his acting career at age 3 starring alongside the legendary comedian Bill Cosby in a T.V. commercial for Jello Pudding Pops. His first Sitcom role came in the form of a guest stint on The Jeffersons. From there, White played characters in several short lived television shows including the 1988 Sitcom Cadets, along side fellow child actor Soleil Moon Frye (best known as Punky Brewster). However the series was not picked up by the network.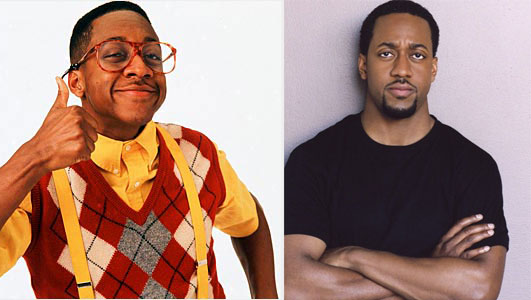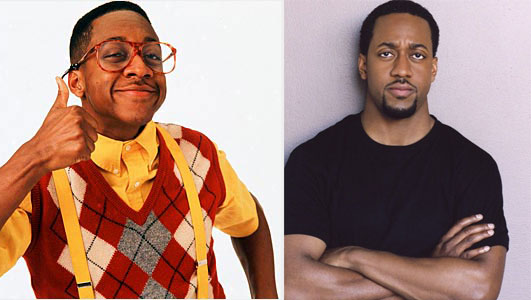 The Derek Doe Show               Dallasvoice.com
White's breakout role came in 1989 when he was cast as Steve Urkel in the Sitcom Family Matters. The nerdy kid with the annoying catchphrase "Did I do that?", was intended to be a one off performance however the audience loved the character so much, White was brought back to reprise the role. From then on it was pretty much the Steve Urkel Show with at least 90% of the hilarious moments involving the character. Shortly after the show was finally cancelled in 1997 White was quoted as saying "If you ever see me do that character again, take me out and put a bullet in my head and put me out of my misery."
When Family Matters ended, White found it difficult to distance himself from the character of Steve Urkel and this made it hard for him to acquire 'meatier' acting projects. When asked about his famous role in a 2011 magazine interview, White was quoted as saying  "I was retarding my own growth as a man in order to maintain the authenticity to what I thought that character should be." White was a 22 year old man when the show finally ended.
In the mid 1990's White voiced the popular video game character Sonic The Hedgehog in the animated T.V. series, The Adventures of Sonic The Hedgehog.
In 2001, White graduated from UCLA with a degree in film and television and continued to get bit parts and cameos in various films and television productions. In 2006, he played the lead role in the direct to DVD movie, Who Made the Potato Salad? Judging by the films poor success it seems a question that very few people know the answer to. In 2012 White made an appearance on Dancing With The Stars. Something that seems to have become mandatory for all child actors.
Wan't more Jaleel White and Steve Urkel? Don't miss this crazy You Tube video from 1992 where he sings Contents Under Pressure. What is contents under pressure? Beats me. Maybe you should ask whoever made the potato salad.