According to experts, there are between 25 and 50 active serial killers in the United States at any given time. Of these, only a fraction will actually be caught due to the difficulties involved in tying together evidence from various cases, sometimes across numerous counties or even states. It's a scary thought, but serial killers are out there. It could be a neighbor or a coworker or someone you pass on the street. Listed below are ten notorious serial killers that have never been caught.
10. Oakland County Child Killer
The Oakland County Child Killer, also known as the Babysitter killer preyed on the children of Oakland County, Michigan for 13 months from February 1976 to March 1977. The killer abducted and eventually killed four children – 12-year-old Mark Stebbins, 12-year-old Jill Robinson, 10-year-old Kristine Mihelich, and 11-year-old Timothy King. All four children were bathed and fed while held captive, and the killer even went so far as to feed Timothy King fried chicken after watching a interview of his mother stating that she was going to feed her son his favorite meal of Kentucky Fried Chicken when he was returned to her. This earned the killer the title Babysitter Killer. This is quite scary. Imagine if he was an actual babysitter. No wonder why parents find it hard to trust other people with their children. When it comes to people like this, doing a thorough people search plus a full background check is definitely an essential. Can't trust anyone these days.
Mark Stebbins was found on a snow bank in an office parking lot while the other three children were all found in various locations on the side of the road. Kristine Mihelich and Timothy King were both suffocated and Mark Stebbins had been strangled. Jill Robinson was killed with a single shot-gun blast to the head. Both boys had been sexually assaulted.
The state police formed a task force, but no suspects were ever charged, despite all of the publicity and manpower given to the case.
9. The Freeway Phantom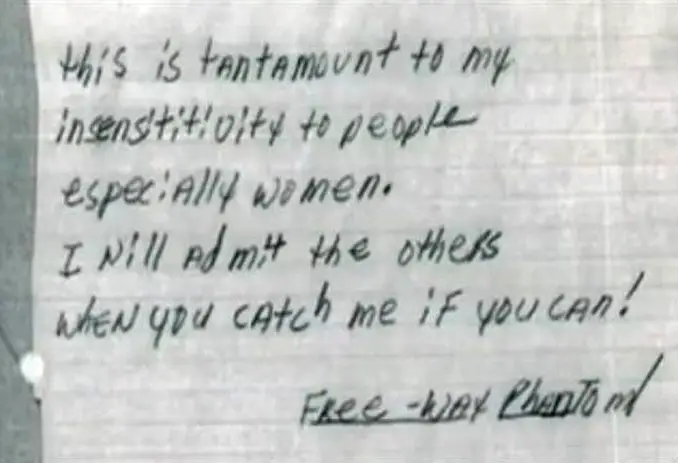 From April 1971 to September 1972, the Freeway Phantom went on a killing spree in Washington D.C., killing six African-American girls ranging in age from 10 to 18 years of age. All six were abducted, raped, and then strangled before being dumped along the highways of D.C.
On April 25th, 1971, 13 year old Carol Spinks failed to return home after walking to the store. She was discovered six days later on I-295. 16 year old Darlenia Johnson was the Phantom's next victim. She was abducted on July 8th, 1971 and her body was discovered 11 days later approximately 15 feet from where Carol Spinks was found.
On July 27th, 1971, ten year old Brenda Crockett was abducted when she walked to a store near her home on an errand from her mother. A hitchhiker found her body several hours later on route 50 near I-295 in Maryland.
The next victim was 12 year old Nenomoshia Yates, who was kidnapped as she walked home from the store on October 1st, 1971. Her body was discovered several hours later on Pennsylvania Avenue in Maryland. It was at this time that the killer was given the name "Freeway Phantom" by the media.
The fifth victim, 18 year old Brenda Woodward was abducted on November 15th, 1971 after having dinner with a friend. She was found by a police officer on route 202 just six hours later. A coat had been draped over Brenda's body, and a note from the killer was found in a pocket stating:
"This is tantamount to my insensititivity [sic] to people especially women. I will admit the others when you catch me if you can!"
The final known victim of the Freeway Phantom was Diane Williams. She was last seen alive boarding a bus to head home after visiting with her boyfriend on September 5th, 1972. Her body was found a few hours later on I-295, south of the District line.
The only strong lead investigators had was in relation to Robert Elwood Askins, a violent criminal known for his hatred of women. Askins was imprisoned in the mid-70s for the abduction and rape of two women in the Washington D.C. area. He was questioned about the Freeway Phantom killings, but Askins denied any involvement and no physical evidence was found. It was noted by co-workers that Askins was very fond of the word "tantamount", a word noted in the note found on Brenda Woodward.
8. The Connecticut River Valley Killer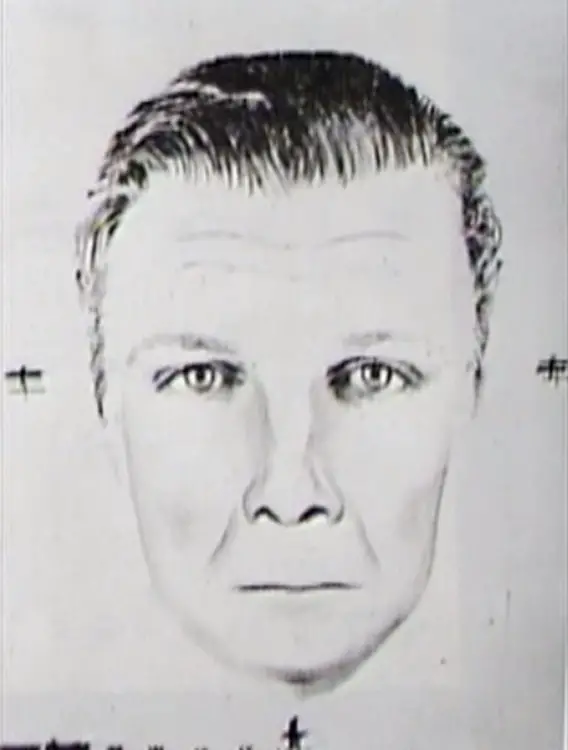 From 1978 until 1987, seven women were murdered in the Connecticut River Valley spanning Vermont, New Hampshire, Massachusetts, and Connecticut. All seven women had been stabbed and they all had their throats slit.
On October 24th, 1978, Cathy Millican was found with 29 stab wounds in New London, New Hampshire, where she had been photographing birds at a local wetland preserve. The next victim was Mary Elizabeth Critchley, a 37 year old student who disappeared while hitchhiking to Vermont from Massachusetts on July 25th, 1981. Her body was found on August 9th in Unity, New Hampshire.
Bernice Courtemanche was last seen alive on May 30th, 1984. The 17 year old nurse's aide was hitchhiking on New Hampshire route 12 to her boyfriend's home. Her body wasn't found until April, 1986 when a fisherman found her in Kellyville, New Hampshire. Another nurse, 27 year old Ellen Fried disappeared on July 20th, 1984. She had stopped at a pay phone late that evening to call her sister. During the phone call, she mentioned that she had spotted a strange car that seemed to be circling the local vicinity. The following September, her body was found in a stand of woods in Kellyville.
On July 10th, 1985 27 year old Eva Morse was last seen hitchhiking in Charlestown, New Hampshire on route 12. Loggers found her body in 1986, around 500 feet from where Elizabeth Critchley's remains were discovered. The killer then took a different approach. On April 15th, 1986, 36 year old Lynda Moore was last seen outside her Saxtons River home doing yard work. When her husband arrived home later that evening, he found the body of his wife, dead from multiple stab wounds. Several individuals came forward to report seeing a 20 to 25 year old man lurking about Moore's home the day she was killed. A composite sketch was released to the public, but there were no helpful leads.
Barbara Agnew, a 38 year old nurse was returning home from a ski trip on January 10th, 1987. Her body was found on March 28th, 1987 in Hartland Vermont with multiple stab wounds.
On August 6th, 1988, the killer struck a final time. 22 years old and seven months pregnant, Jane Boroski stopped to purchase a drink from a vending machine on her way home from a fair in Keene, New Hampshire. A man pulled her from her car and stabbed her 27 times. He then drove away, leaving her in the vacant parking lot to die. Seriously injured, Boroski still managed to get back in her car and drive to a nearby friend's house. She and her unborn child survived the attack and she was able to provide the police with a partial license plate number as well as a description of her attacker. After this final attack however, there were no more killings with the same M.O. and the case was designated as a cold case.
7. The Cleveland Torso Murderer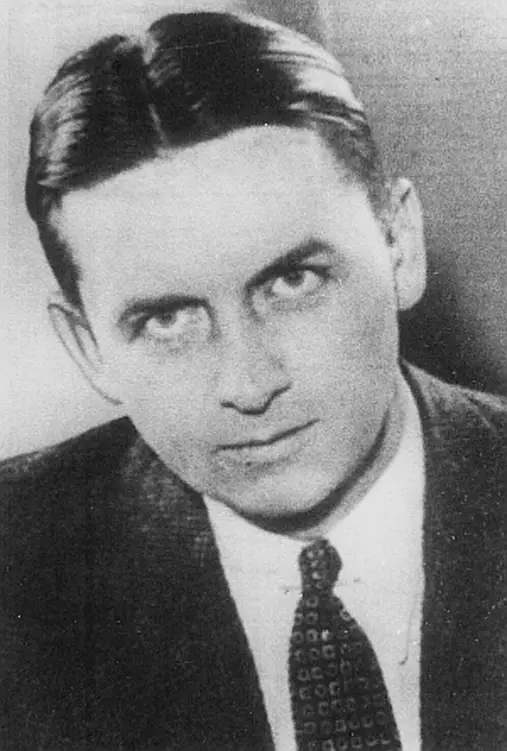 From September 1934 to August 1938, Cleveland, Ohio was terrorized by the presence of a brutal killer known as the Cleveland Torso Murderer, the name given due to the individual's penchant for dismembering the bodies of his victims. A total of 12 bodies were found, all having been decapitated and many having had limbs removed. Some of the bodies had also had their genitals severed as well.
Of the 12 bodies, only three were positively identified, and it was believed that the potential number of victims might be much higher. Edward Andrassy was the first body to be found and he was discovered in the Jackass Hill area of Kingsbury Run on September 23rd, 1935. The third body discovered was Florence Genevieve Polillo and she was found on January 26th/February 7th, 1936 in the downtown Cleveland area. The eighth body found was believed to be that of Rose Wallace, but there were concerns about the validity of the dental records used for positive identification. She was found on June 6th, 1937 near the Lorain-Carnegie Bridge.
The killer targeted lower class individuals, depositing their remains in and around Kingsbury Run. Eliot Ness, the Public Safety Director of Cleveland, took it upon himself to apply his skills as a detective to try and bring some resolution to the case in 1936. The killer chose to taunt Ness, leaving the last two of the twelve bodies in an abandoned site in plain view of Ness' office window. Ness responded with a raid on Kingsbury Run, arresting approximately 63 men before burning the town. Ness met with disapproval from the public, with many believing that his raid would not halt the killer, but no other bodies were discovered after the raid. Several suspects have been considered in this case, but the identity of the killer remains a mystery.
6. Jeff Davis 8
Between 2005 and 2009, Jennings, Louisiana was subjected to the cold reality of a killer on their streets. For over four years, the bodies of women would be discovered in the swamps surrounding Jennings. In total, eight young women were discovered, all of them from Lake Arthur or Jennings. All of the women were involved in prostitution and drug addiction, both issues that had slowly begun to take a toll on the small city.
On May 20th, 2005, Loretta Lewis, age 28 was discovered by a fisherman in a local river. Seven more bodies would follow. The remaining victims were Ernestine Marie Patterson, age 30, Kristen Lopez, age 21, Whitnei Dubois, age26, Laconia Brown, age 23, Crystal Zeno, age 24, Brittany Gary, age 17, and the final victim found, Necole Guillory, age 26. Guillory was found in 2009 off of interstate 10 in Acadia Parish.
It was determined that Patterson and Brown had both had their throats cut. The bodies of the other six victims were too badly decomposed to positively determine a cause of death, but the coroner suspected that asphyxia was the most likely cause.
There were numerous issues with the investigation of this case. Even though a task force was created to address the case, there was a lot of speculation on the conduct of the police department, with allegations of cover-ups and corruption. The case still remains unsolved.
Continue Reading on Next Page: