From an angel photographed in a hospital to an angel that appeared at a rock concert, we count 10 real angels caught on tape performing miracles.
10. The Angel of Jakarta
[embedyt] https://www.youtube.com/watch?v=q3QYYvdoYmc[/embedyt]
This amazing footage was captured on 11th September, 2011 in Jakarta, Indonesia. A glowing winged creature that resembles an angel descends from above and briefly lands on the ground before flying away. When the footage was released many people were quick to dub the figure the Angel of Jakarta. Some even suggested that it was a protector sent from above to remind the world of the 9-11 tragedy that occurred 11 years earlier.
9. Angel Photographed in Hospital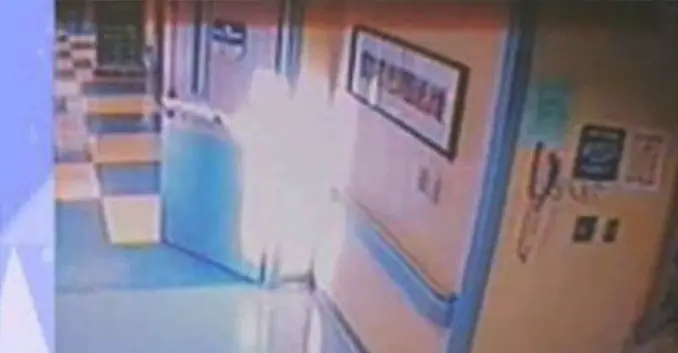 In 2008, Colleen Banton's 14 year old daughter Chelsea had been admitted to hospital with pneumonia. When Chelsea developed subsequent infections and a collapsed lung, hospital staff were forced to place her on a ventilator just to keep her alive.
As friends and family gathered to say their final goodbyes, a nurse alerted Mrs Banton to a strange glowing figure that had appeared on one of the hospital's monitors. She captured this photo.
Shortly after the sighting, Chelsea was taken off life-support and something miraculous occurred. She began breathing by herself and her vital signs slowly returned to normal. Hospital staff were amazed at Chelsea's recovery. The nurse who initially spotted the mysterious figure on the monitor even said "I've worked here 15 years, and I've never seen anything like it."
Two weeks later, Chelsea was well enough to return home, just in time for her 15th birthday which was on Christmas Day.
After Mrs Banton managed to photograph the 'angel' she said that it had changed her outlook on life. She now looks at things differently than she used to – because she knows that God is in control.
8. Angel in The Clouds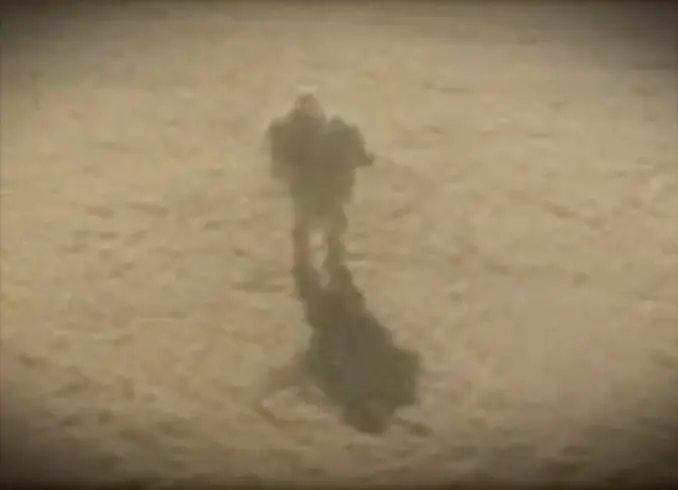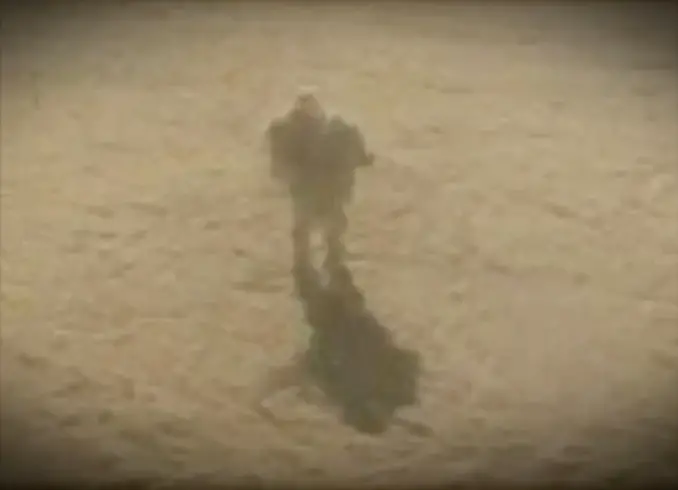 In 2016, a passenger aboard an EasyJet flight from Austria to London, managed to capture this photograph while gazing out the window of the plane. Nick O'Donoghue, a software support team manager from Ireland was returning home after a work ski trip when he saw what many believe to be an angel walking on the clouds.
When O'Donoghue posted this picture online, hundreds of users began debating the identity of the mysterious figure. Some said it resembled the robot from the animated film, The Iron Giant while others thought it looked similar to the cloud men from Roald Dahl's famous children's story, James and The Giant Peach.
However, it was the fact that the figure appeared to have wings that had many netizens claiming that this could be a real life angel walking among the clouds just like those depicted in many renaissance paintings. What do you think? Is this simply a bizarre cloud formation or did this unsuspecting passenger actually capture photographic evidence that proves angels really do exist?
7. Flying Angel Over India
[embedyt] https://www.youtube.com/watch?v=5P5Cr6JbMR4[/embedyt]
This shocking footage was captured at Qutub Minar in Delhi, India. It shows a man and a woman posing for the camera in front of the ancient monument. Suddenly people start screaming and the camera pans into the sky. A man can be seen flying around the top of the tower. He pauses for a minute before flying off at great speed.
The woman can then be heard yelling 'He's coming back now!' Just as the man flies past the monument once again.
When this clip surfaced, many believed that the flying man had to be an angel. The man does not seem to have a pair of wings however. He moves through the sky with ease as if he is being propelled by some sort of force. He does not move like a bird as you would imagine a winged man to move like.
6. Angel Appears at Rock Concert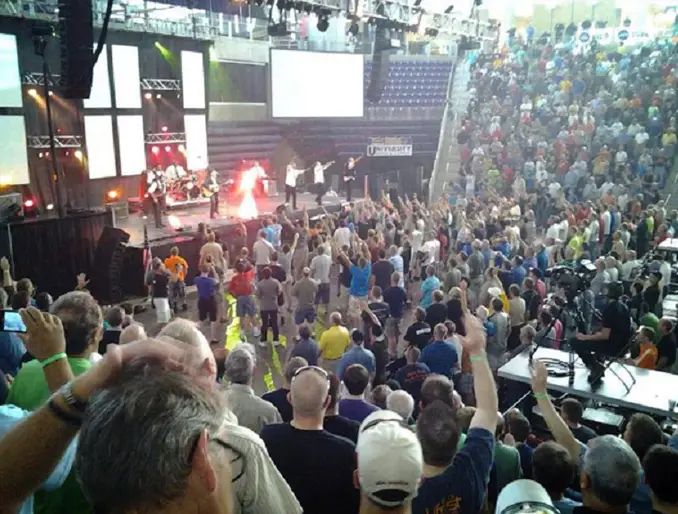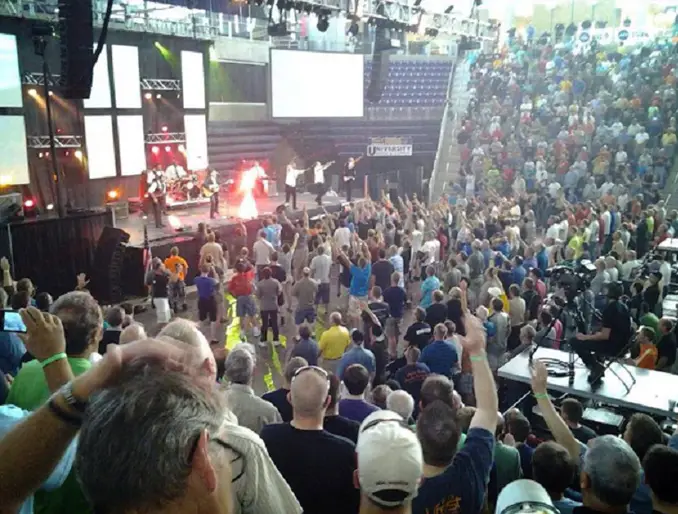 This photo was taken in 2013, by a Baptist pastor at a Promise Keepers concert in Cedar Falls, Iowa. Unbeknownst to the pastor at the time, the photo he took seemingly captured a mysterious figure performing alongside Christian rock group. There, right in the middle of the stage is a glowing angelic figure looking over the masses.
During the concert, which was held just two days before Christmas, the pastor took several photos of the group. This one was taken just as they were singing the lyrics "Jesus, take all of me. I run to you, I run to you. I lay everything at your feet. Let my life be yours."
Shortly after the pastor showed the photos to the band, they released this statement on their Facebook page 'Something SUPERNATURAL took place in Cedar Falls today. As hundreds of men repented of sin in their lives, a man in attendance took two pictures. Both had an angel on them. As the worship band said "Jesus take all of me," God sent a miraculous sign to confirm what He was doing.'
In the scriptures, angels are often described to appear as 'a flaming fire' just like the figure in these photos. What do you think? Did the pastor capture a photo of a real angel standing on stage, alongside the band?
Continue Reading on Next Page: