Though a relatively small island country, the Philippines has more than its share of spooky places. Many tourist flock there every year just to visit these spooky places. There are reports of people backpacking all around the Philippines to see these haunted hotspots, taking a break from their island vacations to jump on an OceanJet so they can visit these haunted destinations and quench their morbid curiosity. If you want to follow suit and visit all these places then make sure that you have only the best equipment by checking out Backpacks Asia for the latest reviews on the newest backpacks. From haunted hospitals to eerie schools, your nerves will be on edge whenever you visit these places. Are you a paranormal enthusiast? Or you are just a daredevil. Visit these places at your own risk. You have been warned. Here are the 10 most haunted places in the Philippines.
10. Fort Santiago, Intramuros, Manila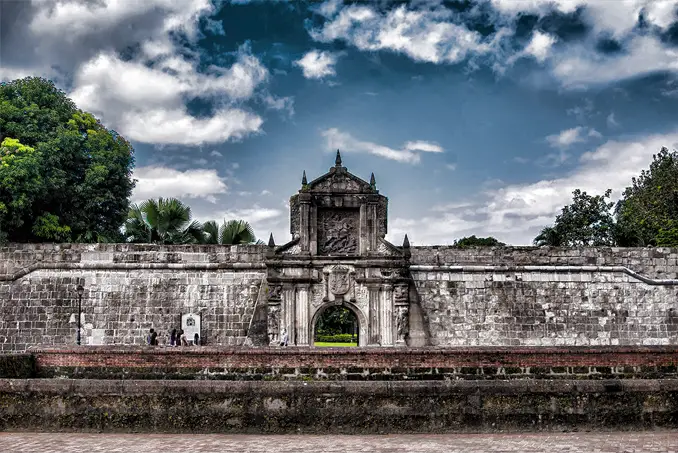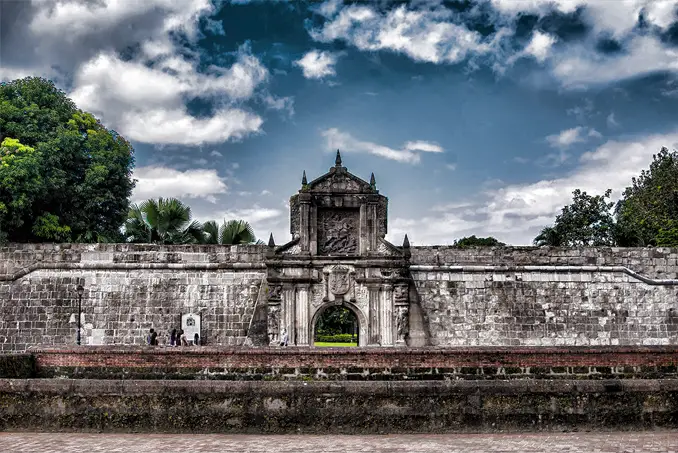 Fort Santiago was the butchering site of hundreds of soldiers and civilians during the Second World War. Intramuros was further devastated in 1945 as the Americans fought the Japanese here resulting in the death of thousands as the city burnt to ashes. Today, there are sightings of ghost soldiers patrolling at night. Moreover, there are reported screams of persecutions and torture that echo throughout the city walls when darkness sets in.
Fort Santiago was a defense fortress built for Miguel Lopez de Legazpi, a Spanish conquistador. The fort forms part of Intramuros city's structures and was the holding place for the famous Philippines hero, Jose Rizal. He was executed in 1896. His final footsteps from the cell to the execution grounds have been bronzed. Visitors report an eerie feeling as they follow these footsteps with many reporting feeling his touch. Others have even passed out on this spot.
9. Diplomat Hotel, Baguio City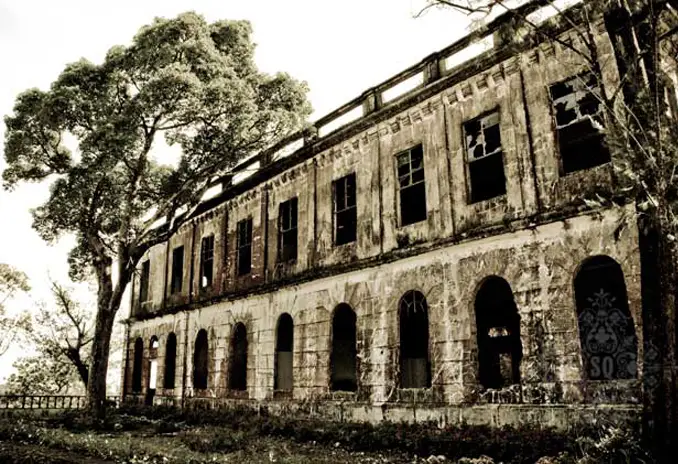 Another World War 2 victim, the diplomat hotel is now a eerie structure in Dominican Hill. Apparently, it was the beheading site of priests and nuns during the war. People in the nearby area perpetually report hearing howls and screams at all times of the day. The diplomat's former employees claim that there are headless ghosts that traverse the hotel's hallways carrying their heads on plates.
The Diplomat used to be a seminary and rest house before being converted to a hotel in 1911. It was the actual beheading of numerous members of the clergy in its grounds that is attributed to the sightings of headless apparitions by former guests and employees.
The death of its owner in 1987, spiritual healer Tony Agpaoa, saw to the hotel closing shop. It remains off-limits to both visitors and the public. Nevertheless, nearby villagers still hear disturbing sounds emanating from the Dominican Hill during the night. Dishes clattering, doors banging, and agonizing screams are pretty much a common occurrence.
8. The Ozone Disco, Quezon City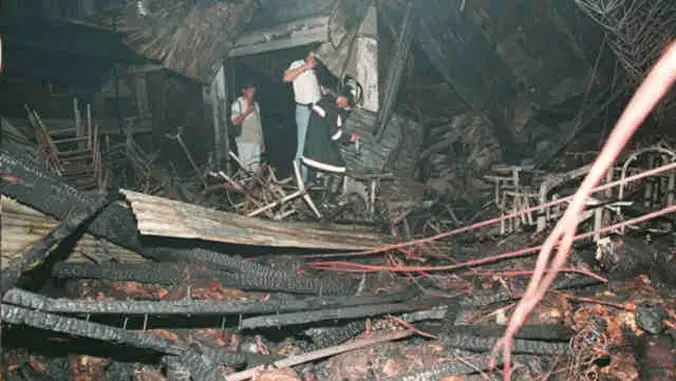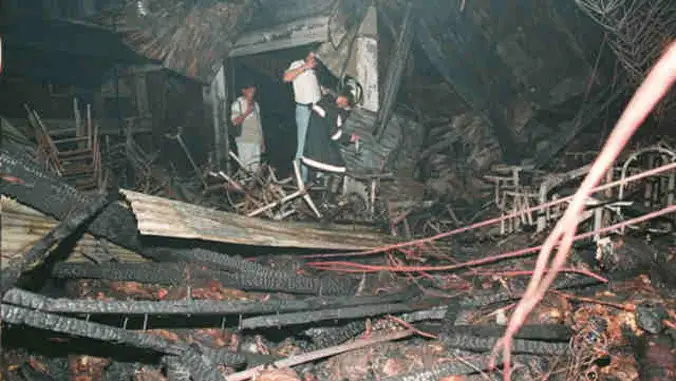 The Ozone disco was once the hit club in Quezon City. In 1996, however, over 160 people lost their lives in this hotspot. The disco caught fire and because of mass panicking, many did not make it out. People near the former club's location still report hearing ghostly disco music at night accompanied by faint apparitions dancing.
The disco had its premises along Timog Avenue in Quezon City. It was opened by Sergio Orgaoow in 1991. The premises previously housed a jazz club known as Birdland.
On March 18, 1996, a fire broke out. At the time, Ozone had over 350 patrons and 40 employees in a space meant for 35 occupants. Majority of the patrons were college and high school attendants. It is reported that sparks started flying out of the DJ's booth followed by smoke which everyone considered to be part of the party act.
After subduing the fire, bodies were found piled up waist high on the club's only exit. The fire exit, on the other hand, had been blocked by another building. It is also said the disco's bouncers apparently locked the main exit from outside fearing a riot.
Today, the former club's burnt-out shell remains vacant and undisturbed – save for the perennial ghost sightings, voices, and music.
7. Teacher's Camp, Baguio City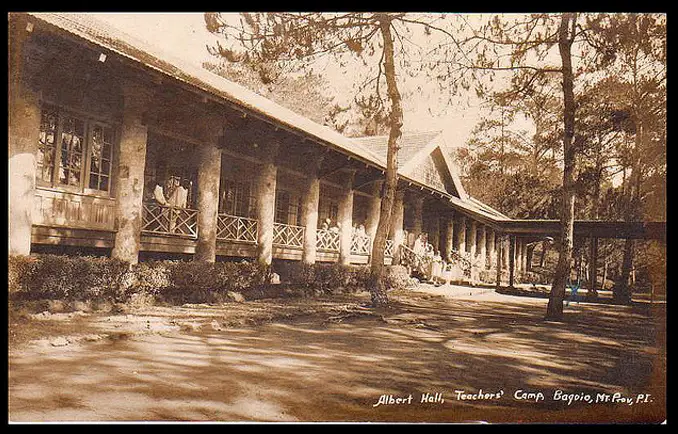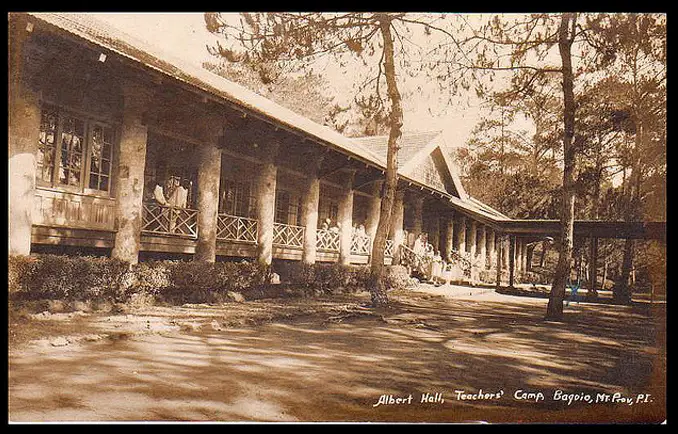 The chill weather in Baguio City has made it the unofficial summer capital of the Philippines for a long time. As such, it wasn't a surprise when American teachers chose this city as their training site in the 1900s. Since then, the Teacher's Camp has been used as a training, retreat, or seminar center.
Nevertheless, reports of ghost sightings are rampant in these grounds. Both visitors and caretakers say they hear a lady crying in the nearby cottages, or heavy footsteps in the hallways. Other common reports are that of a headless priest and a white lady walking around the grounds. Some guests have even been woken up at 3 A.M by a white lady oozing blood.
6. Clark Air Base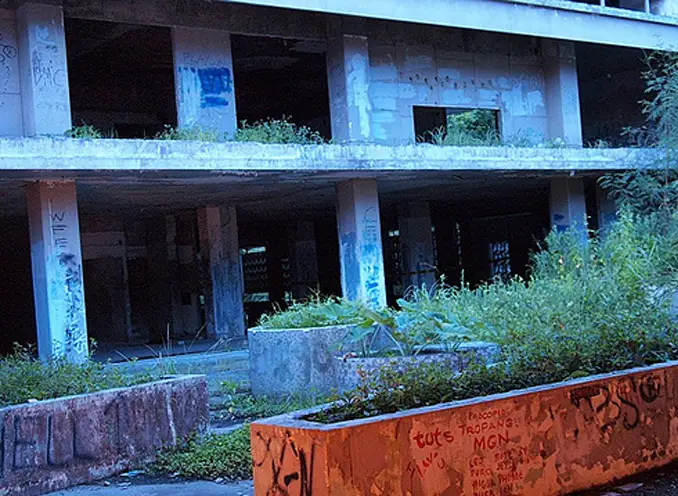 This was an American settlement that faced some major bombing in World War 2 by the Japanese. One of these was an air raid on Christmas day of 1941 when American soldiers were partying inside the Home Plate canteen. Apparently, the partying souls have not missed a beat or are unaware of their demise. This is because early morning joggers report hearing excited talk and party music inside the grounds even when they are evidently empty.
The abandoned Clark Air Base Hospital is another site of paranormal activities. In addition to hearing mysterious voices and seeing apparitions, violent spirits started terrorizing the grounds which led to the area being rendered off limits to everyone. At the Clark Museum, sightings of the ghost of a serviceman that hanged himself in the premises still haunt the place.
Needless to say, the Clark Airbase has had a long and turbulent, and bloody history. This airbase was also the evacuation site for American soldiers during the Vietnam War. Deaths and trauma resulting from this conflict have also been attributed to the presence of spirits in the hospital.
The now ruined Clark Base Hospital is the hub for spirit activity. Swing sets moving back and forth inexplicably, voices in the empty buildings, dancing orbs of light, apparitions that bear battle scars floating around, and other occurrences have been reported countless times. Visitors have even had objects thrown at them from nowhere. Several TV crews have attempted to investigate the authenticity of these claims. Most of them were so badly frightened that they did not stick around to complete production.
Continue Reading on Next Page: