5. Most Expensive Mobile Phone in the World
iPhone 4S Elite Gold – USD $8,000,000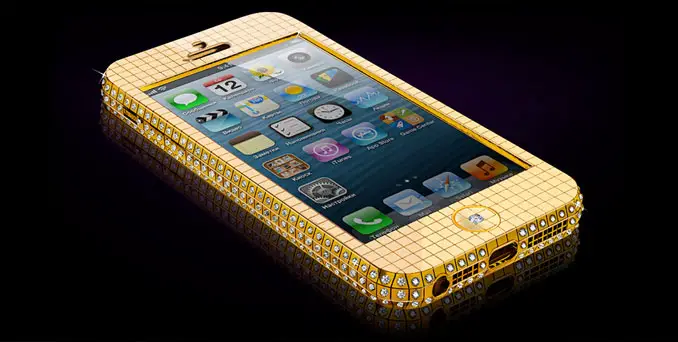 Produced by extravagant gadget maker Stuart Hughes, the now out of date iphone 4S Elite Gold is the world's most expensive phone. It boasts 500 flawless diamonds embedded in the rose gold bezel. Both the phone's casing and the apple logo are made of 24 carat gold with the logo containing another 53 diamonds. The navigation button is also gold with a single cut 8.6 carat diamond inlay.
The phone comes in a chest made of solid platinum decorated with polished Tyrannosaurus Rex bone, sunstone, opal and rutile quartz. Only two 4S Elite Gold mobile phones were ever made making the total cost to own one a mind blowing USD $8 million!
Not sure about you, but if I was paying that much for a mobile phone, I'd want the latest model!
4. Most Expensive Domain Name in the World
Insurance.com – USD $35,600,000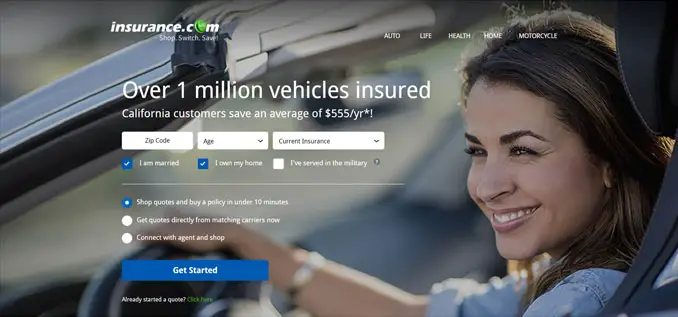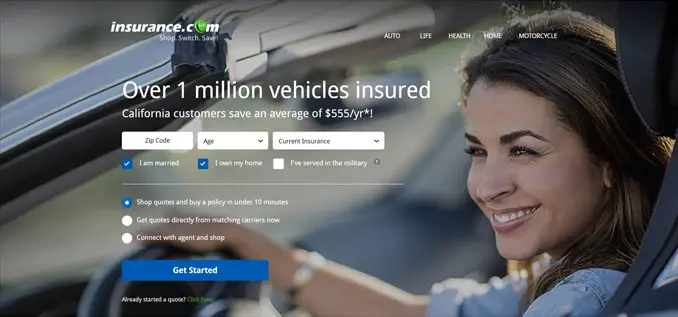 When Californian based marketing company QuinStreet purchased Insurance.com for USD $35.6 million back in 2010, they became the owner of the world's most expensive website. The website is an insurance comparison site that aggregates quotes from leading companies for car, motorcycle, home and life insurance.
QuinStreet also own popular domain names insure.com and internet.com which they acquired in 2009 for USD $16 million and USD $18 million respectively.
3. Most Expensive Parking Spot in the World
66 East 11th Street in Greenwich Village – USD $1,000,000
In 2012 the developer of a luxury condo building in New York City's Greenwich Village listed a parking space for USD $1 million! The spot, which measures 3.6 metres (11.8 feet) by 7 metres (23 feet) is also 4.5 metres (14.8 feet) high meaning the new owner could install an elevator to allow space to park two cars.
If you were a cashed up billionaire, would you shell out $1 million for a parking space? Let us know in the comments section below!
2. Most Expensive House in the World
Antilia in Mumbai, India – USD $1,000,000,000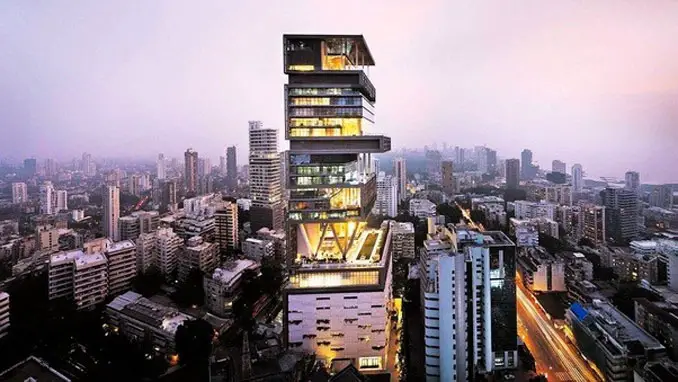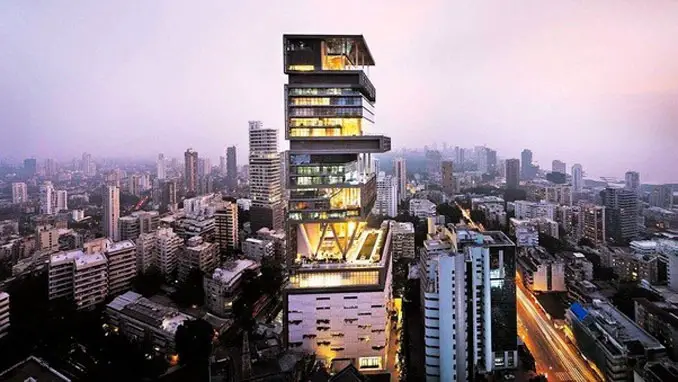 This 400,000 square foot private residence located in South Mumbai is a massive 27 stories tall. It boasts 21 elevators, 6 underground parking floors, 3 separate helicopter pads and requires a staggering 600 strong staff just to maintain it. Antilia, is owned by Mukesh Ambani, the chairman of Reliance Industries, an energy and materials company whose estimated net worth was calculated at $19.2 Billion U.S. in 2015.
The price to live in this amazing megastructure? USD $1 billion!
1. Most Expensive Yacht in the World
The History Supreme – USD $4,500,000,000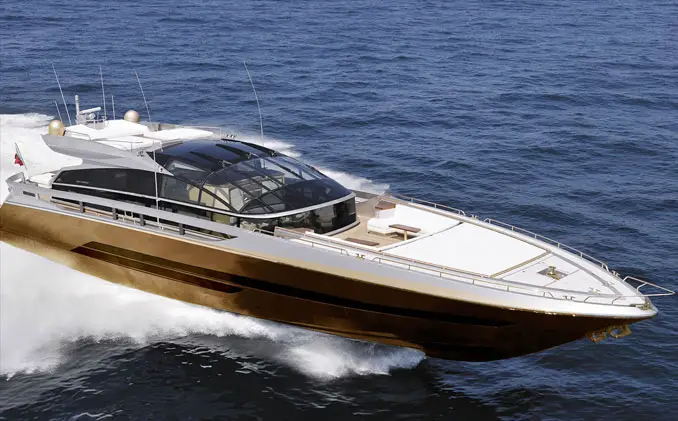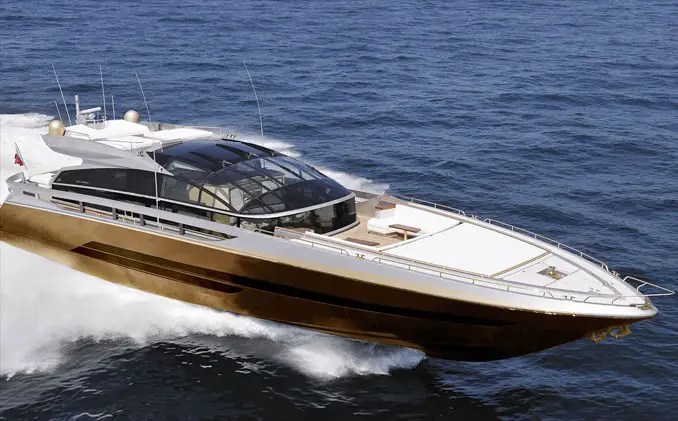 The History Supreme is a 30 metre (98.4 feet) long, ultra luxurious yacht. Purchased for an insane USD $4.5 billion by an unnamed businessman, this boat boasts 100,000 kilograms (220,462 pounds) of gold and platinum plating that covers more than half the yacht's entire surface. If that's not lavish enough, the yacht also has a statue made from an actual Tyrannosaurus Rex bone, a wall feature in the master bedroom made from a meteorite and a huge aquarium fashioned from another 68 kilograms (150 pounds) of 24 carat gold!
That was the 10 most expensive things in the world. If you were cashed up to the eyeballs, would you try a hamburger that costs nearly $2.5K? How about some of the other items? Let us know in the comments section below!