5. Gulfstream II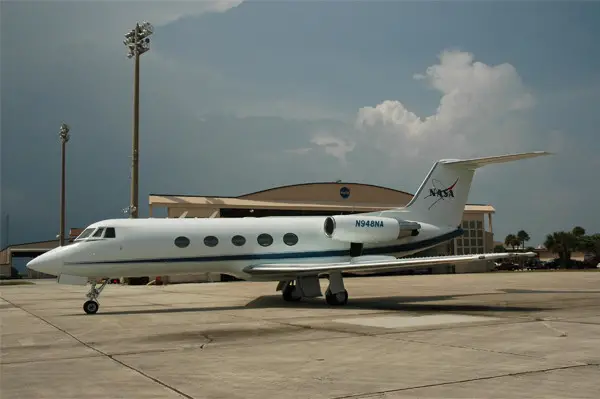 I always thought the really big things like say, a Gulfstream II would be bought and sold in big executive board room meetings. Well throw that notion out the window; apparently eBay is the place to go to if you ever want to buy a private jet.
Gulfstream II's are a twin-jet engine plane tailored for corporate transport, comfortably accommodating up to 14 passengers.
In 2001, a private charter-flight company based in Africa paid USD$4.9 million for the eBay listed Gulfstream II.
4. Action Comics #1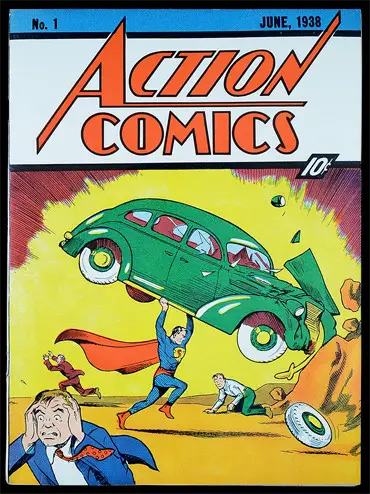 This is the most expensive comic book in the world.
In mid-2014 a 'pristine' copy of Action Comics No. 1 was listed on eBay. The starting bid was just 99-cents.
Those of you who don't know, Action Comics No. 1 was the first ever comic book written by Jerry Siegel and Joe Shuster. This was the first time Superman made an appearance way back in 1938.
The comic was said to be in immaculate condition, receiving a grade of 9.0 from the Certified Guaranty Company.
The final price went for USD$3,207,852 making it the most expensive comic book ever sold on eBay.
3. Ian Usher's 'Life'
In 2008, Ian Usher, a British sky-diver, decided to sell his life on eBay. Prompted by a looming midlife crisis and a bitter divorce, Usher decided to break new ground by auctioning his entire life.
The extraordinary, existential listing made international headlines.
Usher's 'life' included his parachuting gear, his old Mazda, a three bedroom house, introduction to his friends and a trial position to the place he worked.
The final price went for $399,300. Usher later claimed that he was a 'little bit disappointed' at the price he sold his existence.
Usher took the money raised and spent several years travelling the world attempting to knock off his 'bucket list' of 100 experiences. He describes the adventure as the most 'incredible' two years of his life. He learnt French, scored a bit-part in a Hollywood movie, met Sir Richard Branson, swam with a humpback whale, ran with the bulls in Pamplona and went skydiving nude.
Usher now owns a secluded island off the coast of Panama where he lives a quiet, peaceful life.
2. Honus Wagner Baseball Card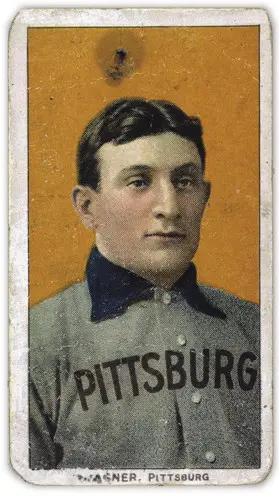 Inducted alongside the all-time great, Babe Ruth, Honus Wagner took the Pirates to the World Series twice. Only 200 Honus Wagner baseball cards are in circulation after Wagner forced the American Tobacco Company to stop producing them back in the early 1900's.
In 2000, one of these ultra-rare cards came up for sale on eBay and was bought for USD$1.1 million.
1. Gigayacht
Brought to life by Frank Mulder of Mulder Design, this 387-foot mega-yacht was listed on eBay in 2005. Complete with 10 multi-level suites, a salon, a fitness room, a cinema, office areas and even a helipad. Of course, the bidder remains anonymous but the price is known to all. Rumors have it that it was Russian billionaire Roman Abrahamovich that paid USD$170 million for the Gigayacht, to add to his impressive collection.
—
So there's our list of 10 most expensive eBay listings. Did this listicle inspire you to do a little online shopping? If so, let us know on Twitter and Facebook.