All of these photos are hiding a dark secret. From kidnapped North Korean filmmakers to a 5 year old mother and her baby, we take a look at 10 real photos that are hiding a dark secret.
10. Judo Lessons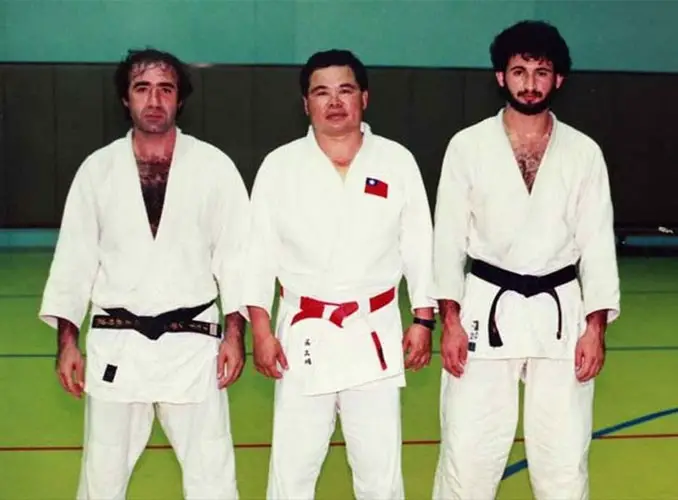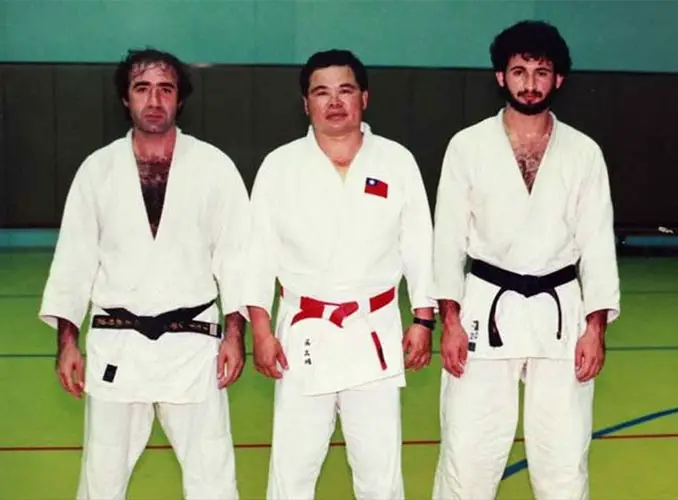 At first glance, this photo of 3 men practicing martial arts seems completely normal. But take a closer look at the taller bearded man standing to the right. This is actually a photo of Osama bin Laden. His coach Jimmy Wu, seen standing in the middle of the photograph claimed that the 6′ 4″ bin Laden attended Judo lessons 2-3 times per week but was too tall to be any good. Wu said he never saw bin Laden again after 1984.
9. Trooping The Colour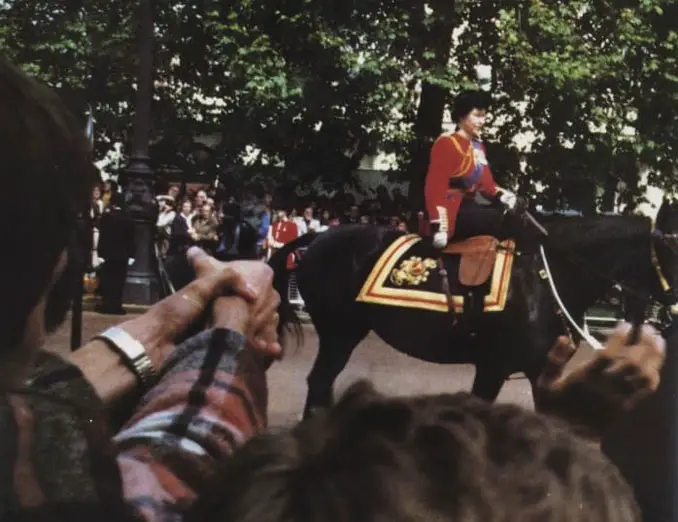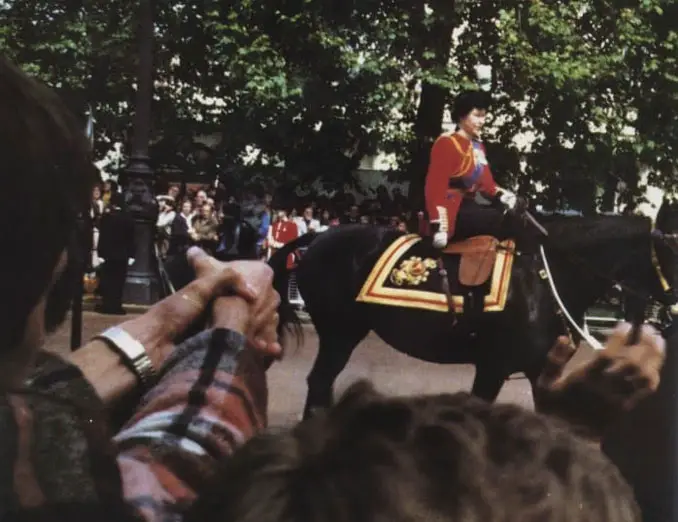 This photo was taken by a member of the crowd during the Trooping the Colour ceremony on 13th June, 1981 in London, England. It shows Queen Elizabeth II riding down The Mall on horseback. It seems like the photographer has captured nothing unusual until you notice the way the man standing to the left of the photo is clasping his outstretched hands. The man is Marcus Simon Sarjeant and he is holding a gun.
Sarjeant fired 6 blank shots at the Queen who was unharmed by the incident but the horse she was riding was started by the shots. Sarjeant was quickly detained by members of the Scots Guards and Local Police officers.
Prior to the incident, Sarjeant had written a letter to Buckingham Palace warning of what he was about to do. The letter read "Your Majesty. Don't go to the Trooping the Colour ceremony because there is an assassin set up to kill you, waiting just outside the palace". The letter did not arrive at the palace until 3 days after the incident.
It was later revealed that Sarjeant wanted to become famous and had been inspired by Mark David Chapman, the man who killed John Lennon. He was also fascinated with the assassination attempts on Pope John Paul II and Ronald Reagan.
Sarjeant was sentenced to 5 years in jail but was released after serving only 3. He changed his name and begun a new life.
8. Propaganda Machine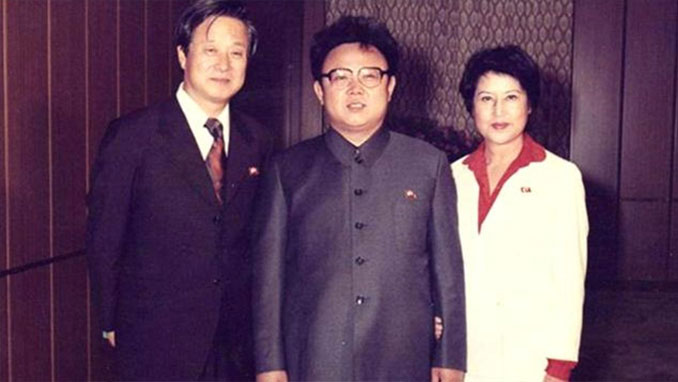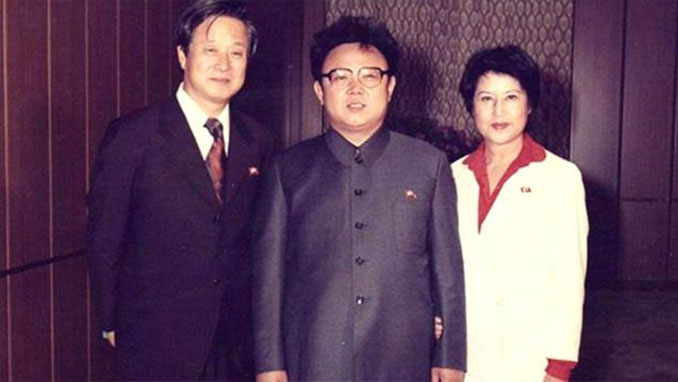 This photo of ex-North Korean dictator Kim Jong Il standing between a smiling couple looks innocent enough. The truth is however, that the couple in this picture were kidnapped by Kim and forced to make movies in North Korea.
On January 22nd, 1978, actress Choi Eun-hee was the first of the pair to be abducted. While on a business trip to Hong Kong, she was taken to North Korea. Held against her will, she was placed in a villa and forced to learn about the life and achievements of Kim Jong Il's father, Kim Il Sung.
Six month's later famous South Korean film director Shin Sang-ok was kidnapped from Hong Kong after going in search of his former wife Choi. Shortly after being detained, Shin was imprisoned for 3 years for attempting to escape from North Korea. Neither Shin nor Choi were told of the fate of the other.
Shin was eventually released and on March 7th, 1983, and the two were finally reunited at a party hosted by Kim Jong-Il.
In 1986, After being forced to make films for the North Korean government for nearly a decade, the pair escaped their captors while on a trip to Vienna, managing to make their way to a US embassy.
7. Wrestling With Demons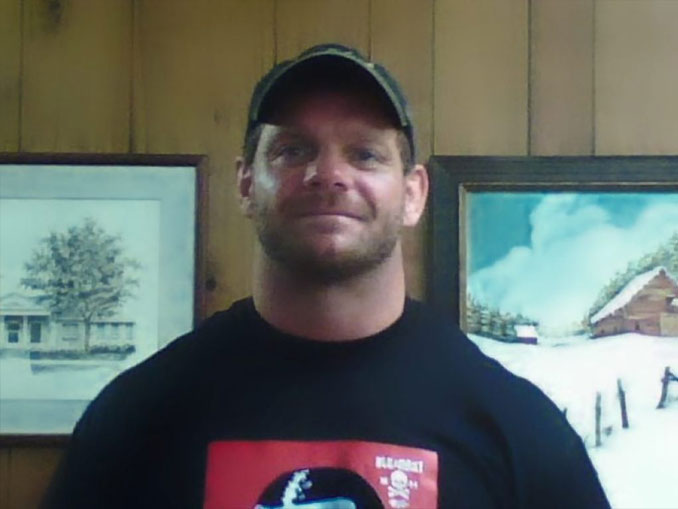 Unless you are a wrestling fan, you probably won't recognise the man in this photo. It is 2 time World Champion Chris Benoit. The picture was taken by a fan who spotted him in a doctor's office in Carrollton, Georgia. Later that evening Benoit, who was suffering depression at the time, went home and murdered his wife and 7 year old son before committing suicide.
Testing performed after his death revealed that Benoit's brain resembled that of an 85 year old Alzheimer's patient. The damage, thought to be caused by years of repeated trauma, was even suggested by some to have lead Benoit to murder his family and kill himself.
6. Unplanned Pregnancy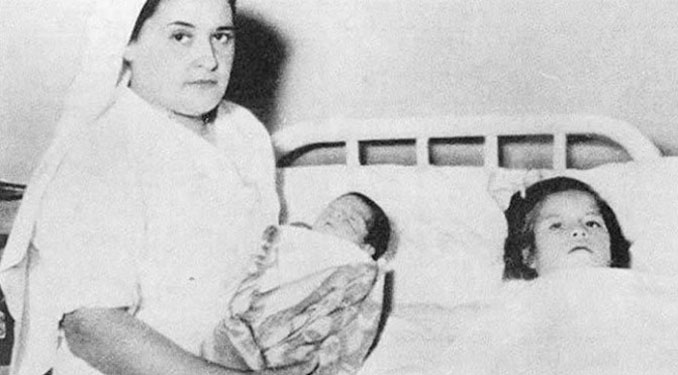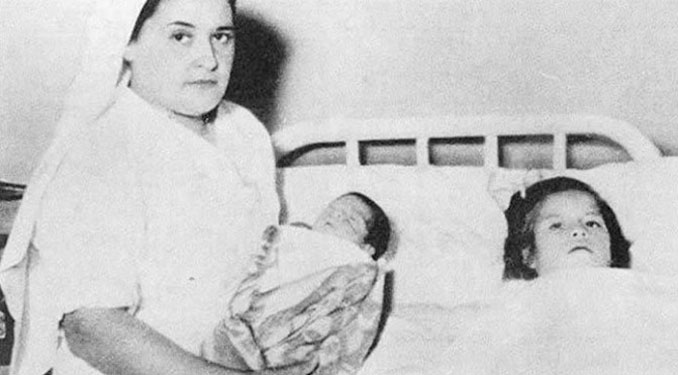 Taken in 1939, this photo appears to show a nurse introducing a newborn baby to their sister for the first time. The truth is however, that the 5 year old girl lying in bed is actually the mother of the newborn baby boy.
Originally thought to have a tumor, Lina Marcela Medina was taken to the hospital by her parents after suffering from increased abdominal swelling. Following extensive testing, the doctors confirmed she was in fact 7 months pregnant.
At the age of 5 years, 7 months, and 21 days Medina became the youngest known person in history to give birth when her son was born by caesarean section on the 14th May, 1939. Her son, named Gerardo after her doctor, was raised until the age of 10 believing that Medina was his sister.
It was discovered that Medina's body had undergone sexual maturation at an abnormally young age. A condition known as precocious puberty.
Medina's father Tiburelo Medina, was arrested on suspicion of child sexual abuse but was later released due to lack of evidence. Medina never revealed who the father was and his identity was never discovered.
In 1972, Medina had her second child, a boy, some 33 years after giving birth to Gerardo.
Gerardo died in 1979 of bone disease. He was 40 years old.
Continue Reading On Next Page: