5. Bruce Lee Had an English Grandmother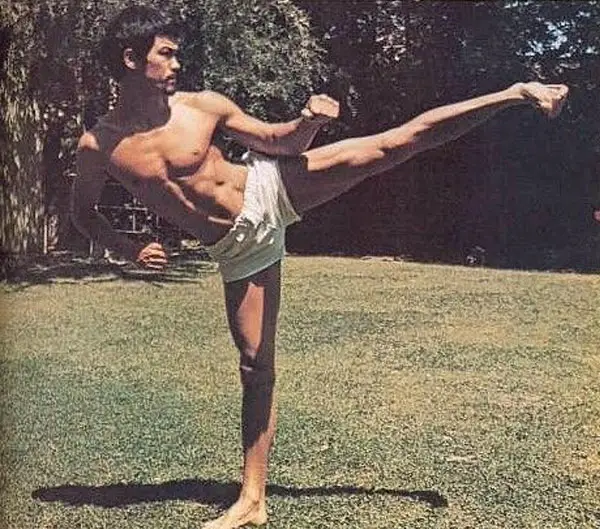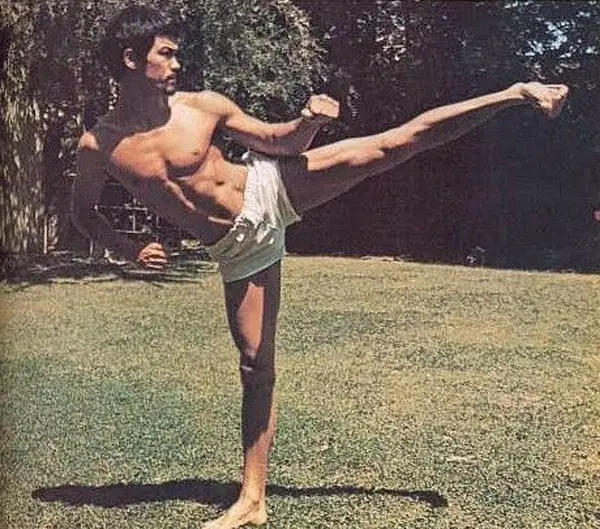 Bruce Lee's real name was Lee Jun-fan. He was born on 27th November, 1940 in San Francisco. He was born in both the hour and year of the Dragon which, according to Chinese tradition is a strong and fortuitous omen. His father Lee Hoi-chuen was a was a famous Cantonese Opera star. His mother Grace Ho, was from a very wealthy and powerful Hong Kong family, the Ho-tungs. According to a popular rumour, Bruce Lee had a German maternal grandfather but there is no evidence to support this. He did have European ancestry however. He had an English maternal grandmother.
Bruce Lee was the fourth of five children. His younger brother Robert Lee, became very famous in Hong Kong during the 1960's as the lead singer of the band The Thunderbirds.
4. Bruce Lee, The Joker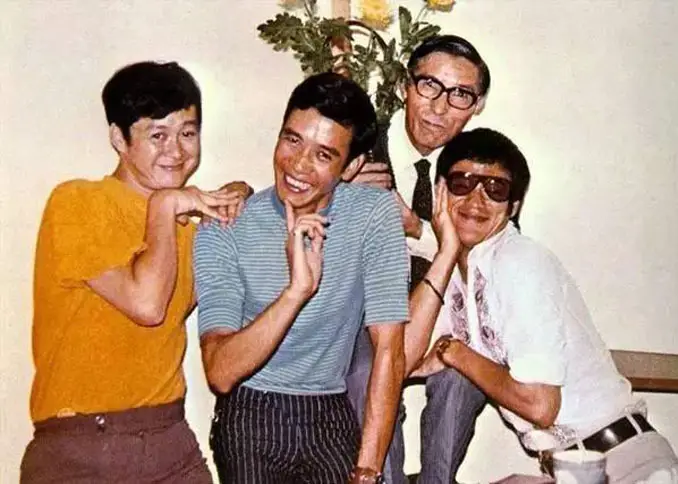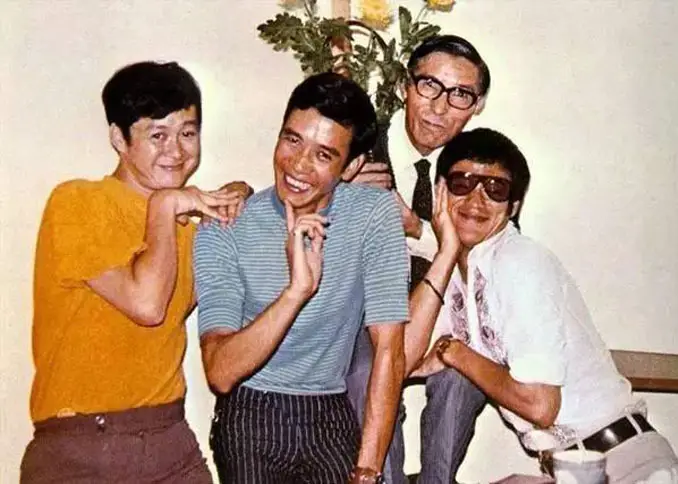 Bruce Lee had a very quick wit and loved to joke around. This photo shows him cheekily posing for the camera with friends after dinner.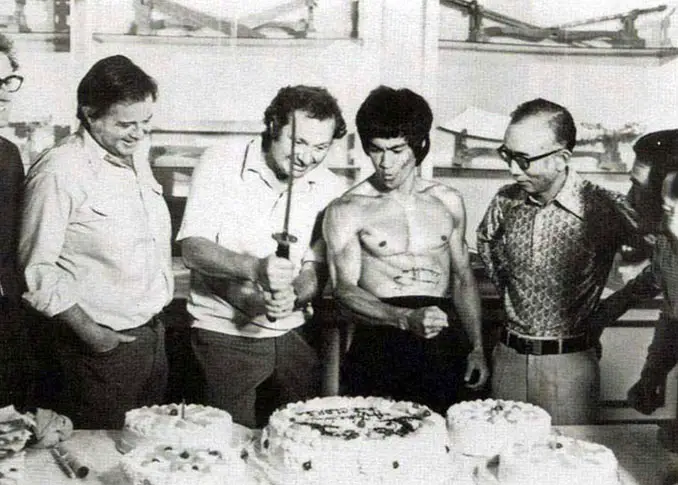 In this photo, Lee jokes with Paul Heller, Robert Clouse and Raymond Chow on the set of Enter The Dragon. It was Lee's 32nd birthday.
According to his friend Jake Palmer, shortly after Lee met Linda Emery, (the woman we would later marry) the two went on a date. Palmer was seeing a Chinese girl at the time and the parents of both girls were apprehensive about interracial coupling. Lee devised a trick that would solve the problem. Palmer picked up Linda from her house while Lee picked up Palmer's date. Once they were all in the car they switched their dates back, joking about what they had done and how silly it was that they could not date whomever they pleased.
3. Marriage Proposal Rejected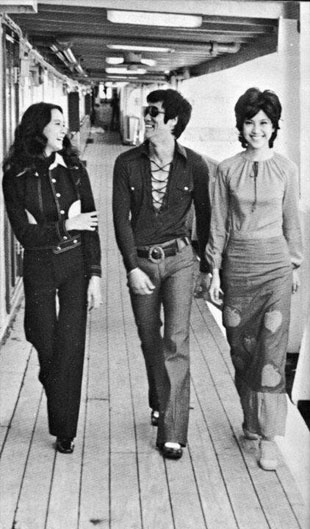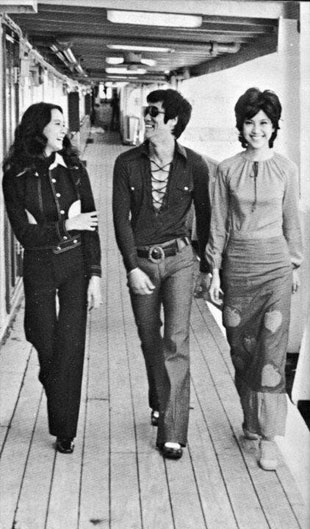 Bruce Lee wasn't always so popular with the ladies. In 1963, while studying at the University of Washington, Lee asked his first love in the US, girlfriend of 3 years, Amy Sanbo to marry him. She turned him down.
2. First Ever Student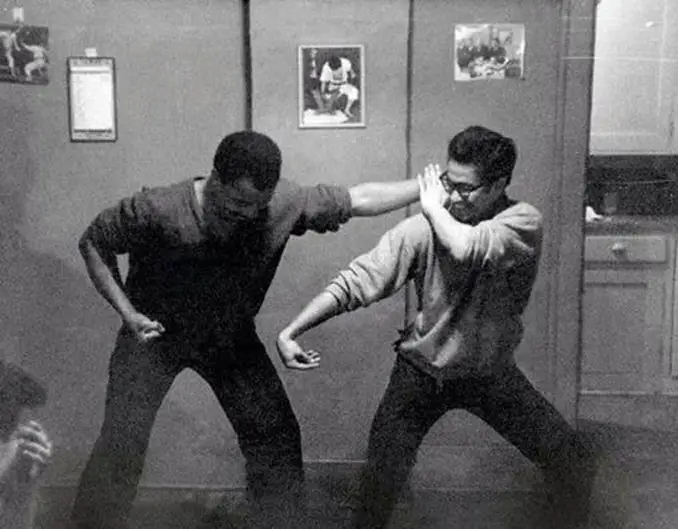 Bruce Lee's first student in the US was Jesse Raymond Glover. They met in 1959 and both attended Edison Technical College in Seattle. Glover went on to start his own class and was the first person other than Lee to teach the Jun Fan Kung Fu systems.
One of Lee's earliest students, Dan Inosanto is said to have introduced Lee to the idea of using a football shield for martial arts training. Lee developed a series of kicking drills that incorporated the shield and now they can be found in almost every martial arts school on Earth.
1. Famous Childhood Actor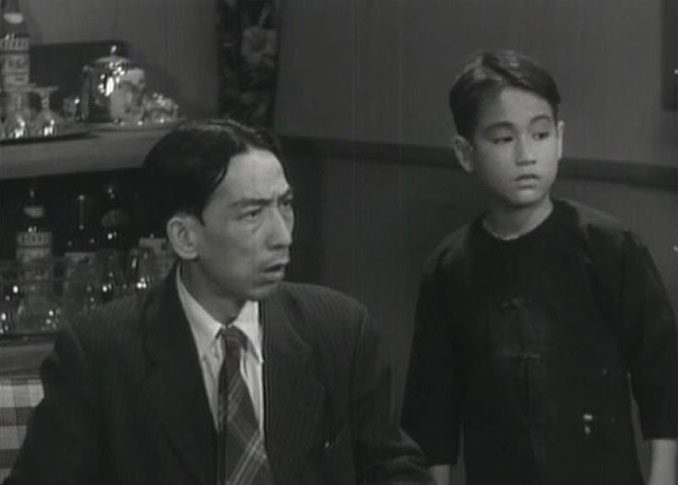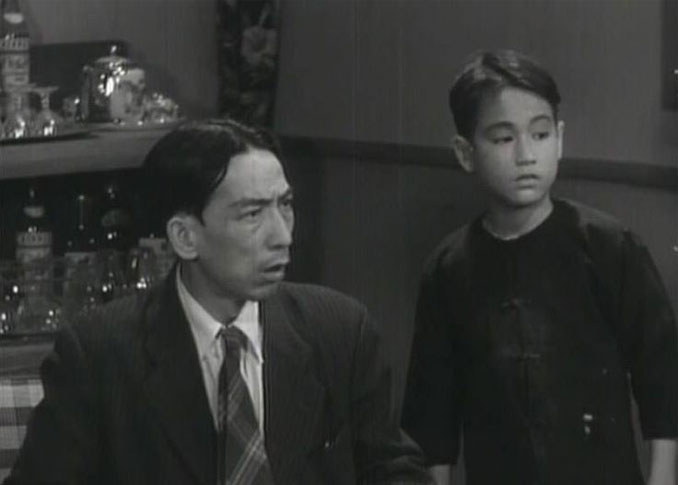 Bruce Lee was actually a famous childhood actor. Most people think that he became famous after the release of his martial arts films but he was already a well known actor in Hong Kong. He made his acting debut when he was just a baby in the 1941 film, Golden Gate Girl. By the time Lee was 18 he had already starred in 20 films.
Another little known fact about Bruce Lee's early acting career is that he appeared in the 1960's US television show, Batman. Lee starred as Kato, his character from The Green Hornet in 3 crossover episodes alongside Adam West and Burt Ward.
That was 10 facts about Bruce Lee you may never have heard. Do you know any other little known Bruce Lee facts not on this list? Let us know!