From a kid that can lift over 4 times her own body weight to a child that performs more than 600 push-ups and sit-ups every day, we count the top 10 strongest kids on Earth.
10. Richard Sandrak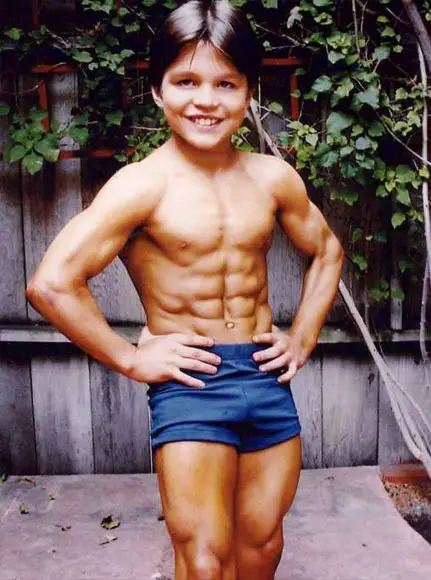 Originally from the Ukraine, Richard Sandrak moved to the US when he was 2 years old. He began training soon after his arrival in the US starting out with light stretches and martial arts exercises, then progressing into body building. Sandrak's intense daily routine consisted of 600 pushups and situps as well as 300 squats. Known as Little Hercules, Sandrak was able to benchpress an astonishing 82 kg (181 lbs) by the time he was just 6 years old.
Word of Sandrak's extraordinary feats of strength quickly spread and he appeared in the 2004 documentary, The World's Strongest Boy. In 2009 at the age of just 15, Sandrak starred in the film, Little Hercules in 3-D.
In 2015, Sandrak unexpectedly quit bodybuilding saying that he was bored of it. He currently works as a stuntman at the Waterworld action show for Universal Studios in Hollywood.
9. Kyle Kane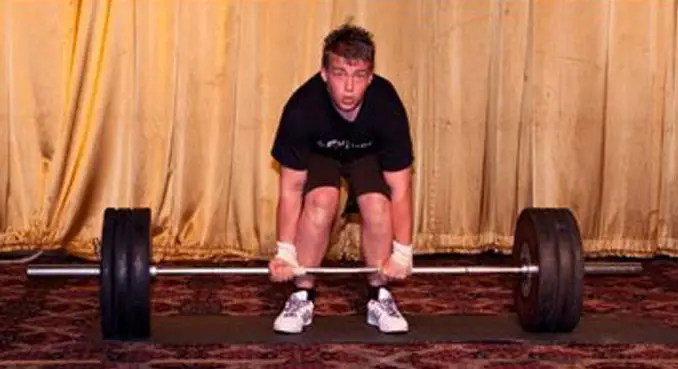 When Kyle Kane was just 12 years old he could deadlift a mind blowing 140 kg (308 lbs)! He smashed the previous record by a massive 32.7 kg (72 lbs) and in the process earned the title of World's Strongest Boy for his age group. To achieve this superhuman feat Kane undertook a gruelling program consisting of 272 kg (600 lbs) squats and 91 kg (200 lbs) bench presses.
When asked about his achievements, he said 'Other kids my age hang around the streets, I like to train. It feels sensational to have broken a world record. It's not something many 12-year-olds can say they've achieved. But this is just the beginning I want to keep breaking records and setting a new world record every year if I can.'
8. Maryana Naumova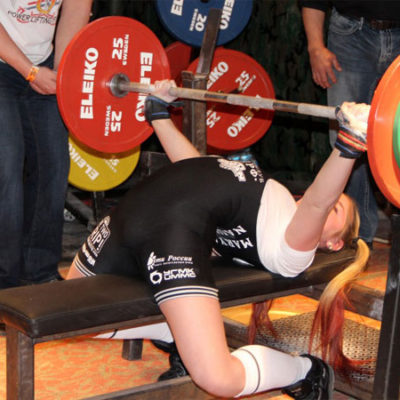 Maryana Naumova is a bench press prodigy from Staraya, Russia. Growing up she set an impressive 15 world records for her age category and won multiple world championships. In 2015, Naumova became the first female under the age of 18 to be allowed to compete in professional weight lifting tournaments. She set a bench record in the 2015 Arnold Classic lifting a mind blowing 150 kilograms (331 pounds). At the tender age of just 18, Naumova received the title of Master of Sport of Russia.
However in 2016, Naumova was disqualified from competition for 2 years after she tested positive to banned substances. If only she used healthy substances similar to cissus powder to enhance her weight lifting abilities.
7. Andrey Moroz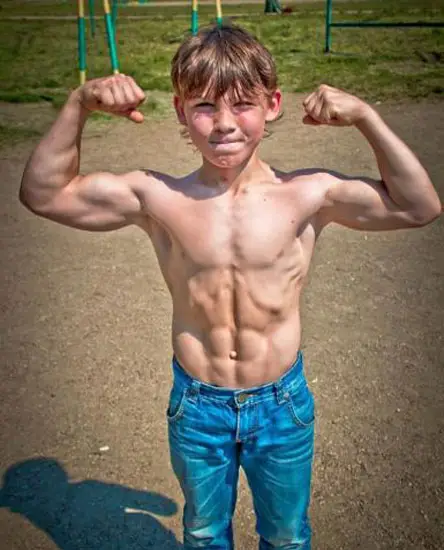 There is very little reliable information available about Andrey Moroz. The younger brother of teen body builder Sergey Moroz, Andrey began bodybuilding and martial arts at a very young age. at the age of just 13, he reportedly competed in an MMA bought! Although it was reported that he lost the fight, if it's true it's still an incredible feat for a 13 year old. His family was the biggest influence for him going into bodybuilding as some family members competed in contests for bodybuilding. They took it very seriously with some even taking SARMs as a supplement (see sarms.io for more information about the supplement). In the end, he ended up liking MMA more than bodybuilding.
There are official records for an Andrey Moroz competing out of Russia in the OC – Oplot Challenge MMA tournament on November 8th, 2014. However there is no photo and it doesn't list his age. If anyone has more info on this we would love to hear about it in the comments section below. He takes his MMA so seriously that he's invested thousands of dollars into training equipment – ranging from the best mouthguards to high-grade weights.
6. C.J. Cummins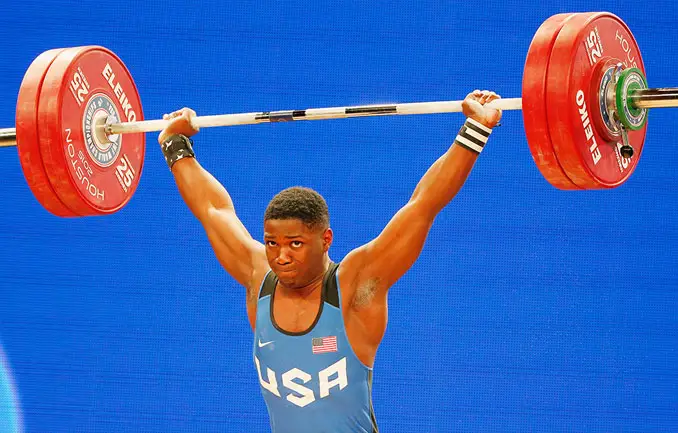 C.J. Cummins started lifting weights when he was just 10 years old. He became the youngest lifter to complete a clean & jerk of twice his body weight (200 pounds) at age 11 and set his first national record at 13. By age 16 Cummins already held more than 30 records including the Senior American record for the clean & jerk with an astonishing 183 kg (403 lbs).
Dubbed the Michael Jordan of weight lifting, Cummins became the first American male weightlifter to make it into the world record books for nearly 50 years. He achieved all of this before his 17th birthday in a sport that typically sees an athlete peak in their late 20s to early early 30s.
Continue Reading on Next Page: