Bruce Lee is a martial arts legend. From starring in Batman to his first marriage rejection, we count 10 facts about Bruce Lee you may never have heard.
10. Martial Arts Royalty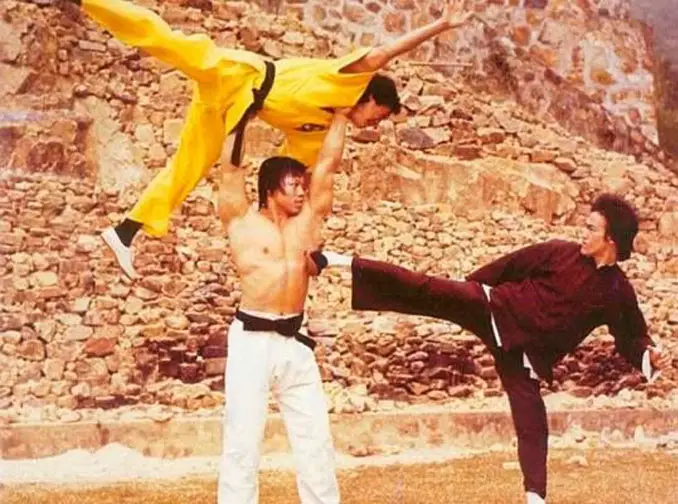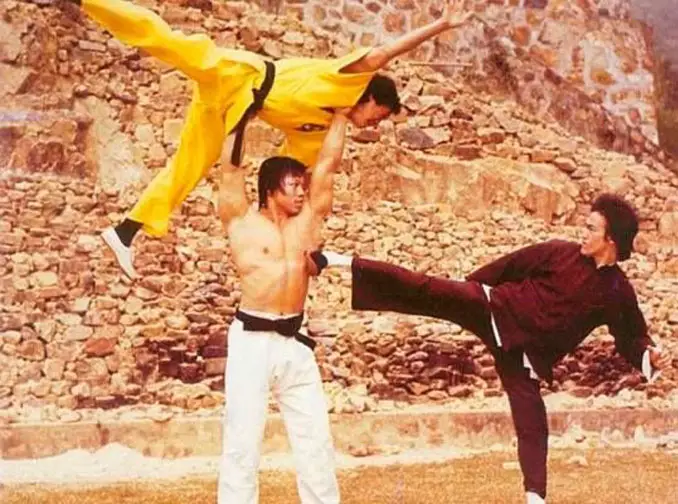 This still taken from the 1973 film Enter the Dragon, the last film Bruce Lee completed before his passing, actually shows 3 martial arts legends. On the right of the photo, dressed in black performing his signature sidekick is Bruce Lee. The shirtless man in the middle is renowned bodybuilder and martial artist Bolo Yeung. The third man dressed in yellow, often uncredited for his appearance in the film is actually a very young Jackie Chan. The now legendary Chan played one of Han's henchmen in the film and actually fought Lee in this scene:
[embedyt] https://www.youtube.com/watch?v=Z7U3R2YSDLg[/embedyt]
At the beginning of the film, Bruce Lee also fights Chan's famous Peking Opera School classmate, Sammo Hung. Hung has had a very successful career in the Hong Kong Film Industry as both a martial arts star and director.
9. Refused For Service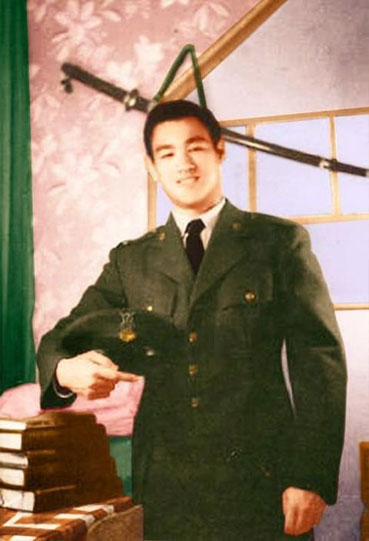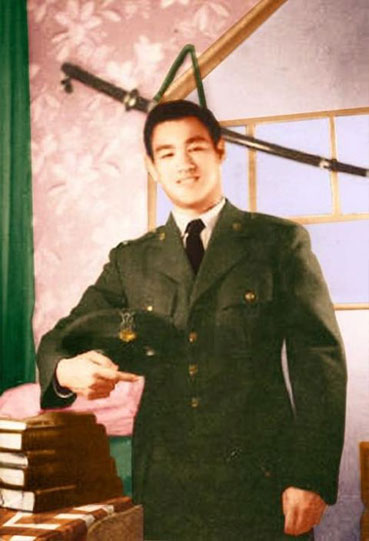 In 1963, Bruce Lee was rejected for US military service. At the age of 22 and in peak physical condition, Lee was classified as a '4F' – Not acceptable for military service due to physical, mental or moral standards. He was deemed unfit because he was shortsighted – a condition for which he wore contact lenses. Lee also had a sinus disorder and reportedly, an undescended testicle.
8. A Third Child?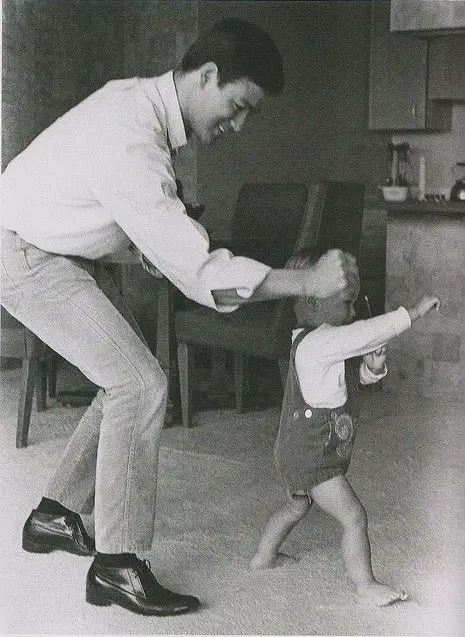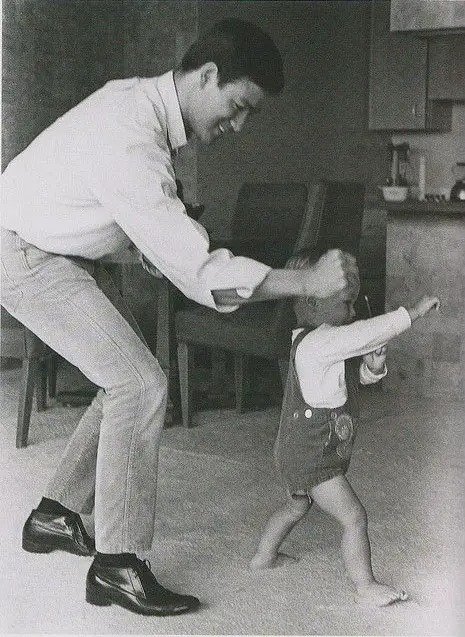 It is well known that Bruce Lee had 2 children, Brandon Lee, born 1st February, 1965 and Shannon Lee, born 19th April 1969. But was it possible that he another child?
Shortly after arriving in the US, Lee completed his high school diploma at Edison Technical School (now Seattle Central Community College, located on Capitol Hill in Seattle. Here is a copy of Lee's registration to the school dated 9th September, 1959. It was completed 6 years before the birth of his son Brandon however it lists 1 dependant. Did Bruce Lee already have a child before he arrived in the US?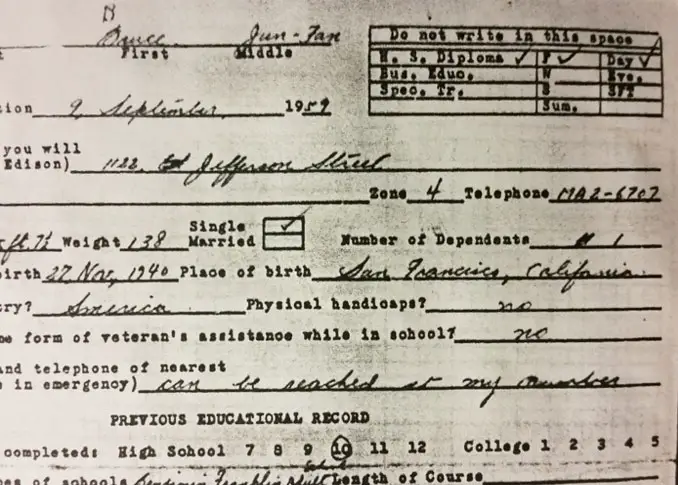 7. Tai Chi Was His First Martial Art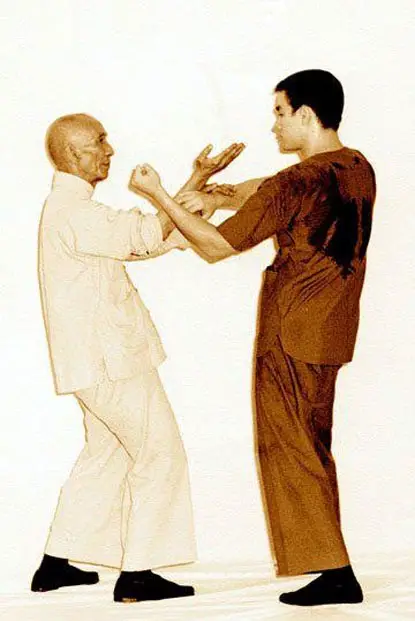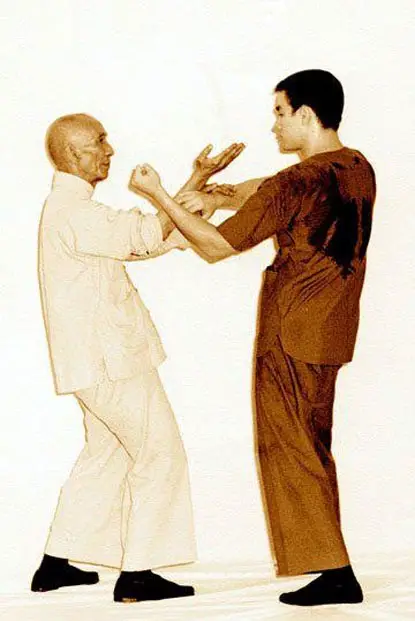 Contrary to popular belief, the first martial art Bruce Lee ever studied was actually tai chi not wing chun. Lee began training Wu style tai chi with his father after getting into several fights as a child.
In 1962, when Lee was 16 he began training Wing Chun with legendary martial arts teacher, Yip Man. Many of Man's students refused to train with Lee when they found out that he was of European descent. At the time, Chinese were generally against teaching martial arts to non-Asians.
After several more fights as a teenager, the police threatened to throw Lee in jail. His dad decided to send him to the US after he beat the son of a well known triad in a fight and there was a possibility there was a contract out on his life.
6. A Real Challenge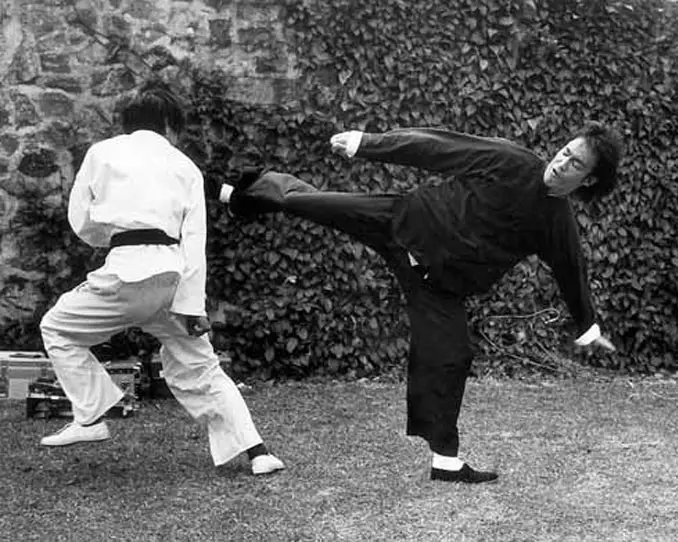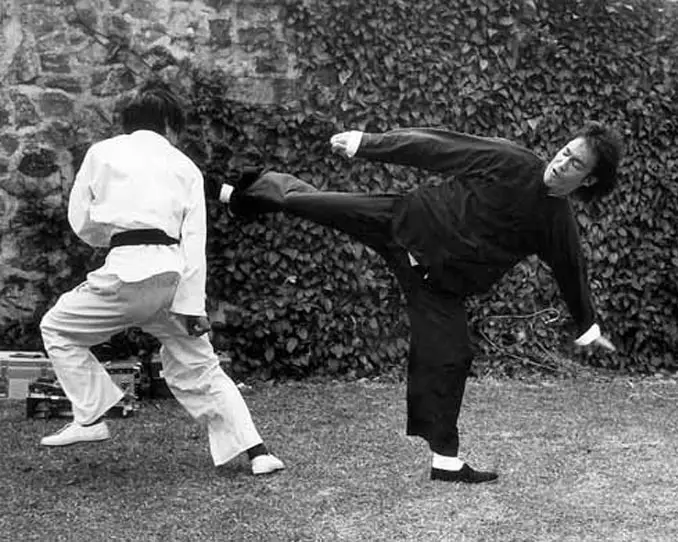 Many martial artists wanted to test Bruce Lee's skills. Perhaps the most famous story was the time an extra challenged Lee on the set of Enter the Dragon. Cameraman and photographer, Dave Friedman who worked on Enter the Dragon with Lee recalls what happened 'Bruce never accepted these challenges but one time, when challenged on the set by a very stupid extra, he did accept and the fight was over with one fast kick to that idiot's teeth.' According to Friedman, this in an actual photo taken during the fight.
Continue Reading on Next Page: