Fancy a punt? Then why not try your luck on one of these truly bizarre creations. From a David Hasselhoff theme to cash n curry, join us we take a look at the weirdest slot machines ever created
Hoffmania
Finally you can lose money while staring at David Hasselhoff's cheesy mug. Released in November 2013 by online gaming and entertainment company Greentube, this bizarrely themed slot machine will have you spinning the reels, hoping for 5 'Davids' in a row. Boasting some innovative features the aim of the game is to unlock the big bonus and get a special message from D Hoff himself.
Planet Exotica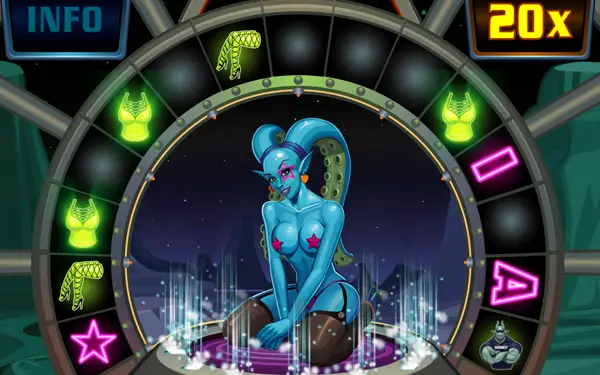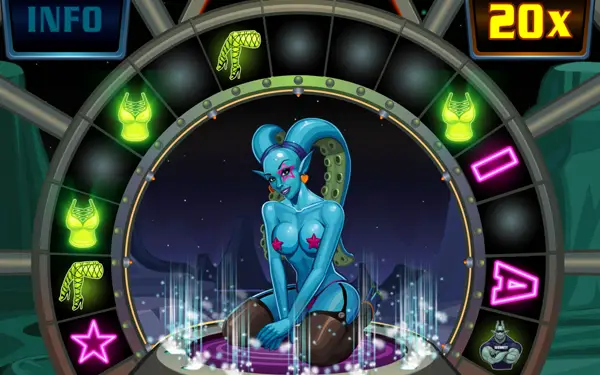 Coming straight from the bizarre minds of Roxy Palace, this intergalactic slot machine is set in an alien strip club where strange creatures vie for your attention. This online gambling experience features some truly odd mechanics such as the 'Select a smooch' bonus round where you get to kiss one of the alien life forms by selecting a special set of lips.
While this erotic space themed slot machine may fail at bulging your trousers it will no doubt leave your wallet limp and lifeless.
Judge Judy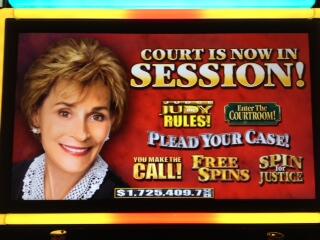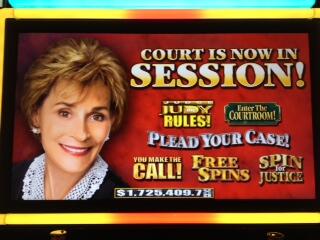 That's right the famous, no nonsense judge from daytime television has her own slot machine theme.
As you pump coin after coin into this law and order money pit, the reels come up with random court images, a gavel, law books, an American flag, Judy's leathery mug. If you're a lucky punter you might get to spin the wheel of justice or even enter the bonus round called 'You make the call' where video clips of famous Judge Judy cases are shown and you're given the chance to guess the outcome for bonus multipliers. No wonder casinos don't have clocks – I could lose hours to this thing!
SlotZilla Zip Line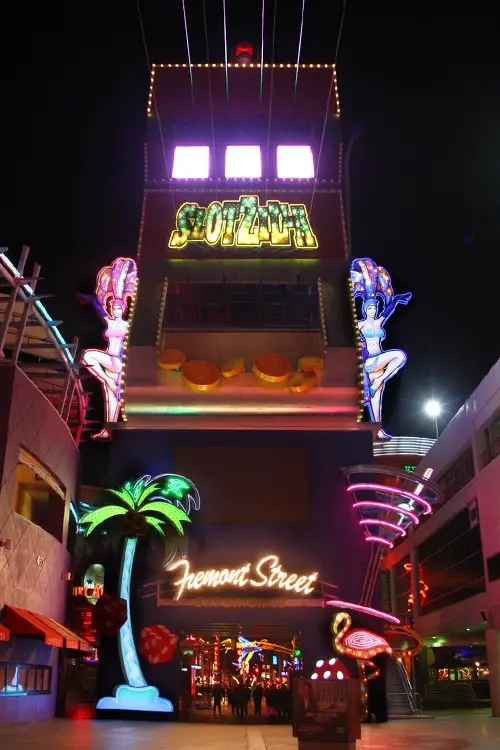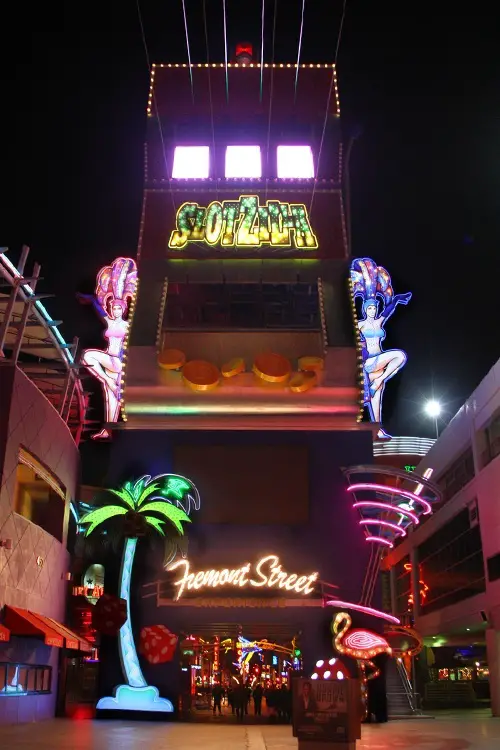 While it isn't a real slot machine, the Slotzilla zip line in Las Vegas just had to be added to this list. Standing 114 feet tall this huge structure has been made to look like a giant slot machine, complete with oversized dice, a novelty martini glass, coins and two 35 foot tall show girl monuments either side.
Instead of pumping coins into this machine you become the coins as you fly out of the payout chute at 40 miles an hour down a zip line that runs the length of Fremont Street. The upper line sends thrill seekers on their bellies 'superhero-style' down the suspended cable for an unprecedented view of all the Las Vegas action.
You Lucky Bastard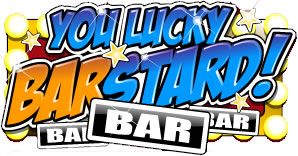 This online slot machine wills you in with abuse. Expect the usual slot machine tropes here, free spins, modifiers, a cash ladder bonus game but with the added value of being sworn at. This machine will applaud you then belittle you all in one breath. Isn't that something you want when you're gambling your hard earned dollars?
Continue Reading On Next Page: