These are the strangest sea creatures from around the world. From the red lipped batfish to sea spiders and goblin sharks, we take a look at the 10 weirdest sea animals you've probably never heard about.
10. Sarcastic Fringehead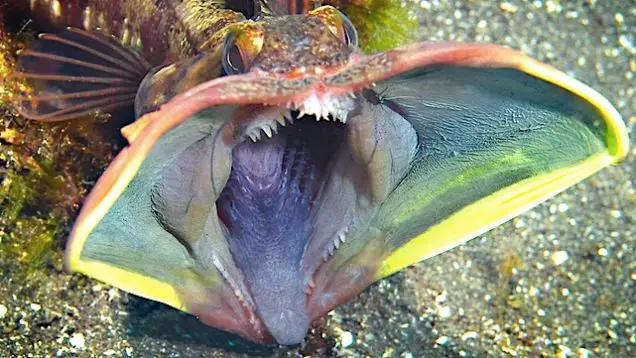 The bizarrely named sarcastic fringehead is native to the waters off the western coast of North America from San Francisco to Baja California. This strange fish has the ability to greatly extend its jaws which is uses to scare off potential predators. When two male fringeheads fight for territory they press their widened mouths together as though kissing, the fish with the bigger mouth wins.
9. Sea Pens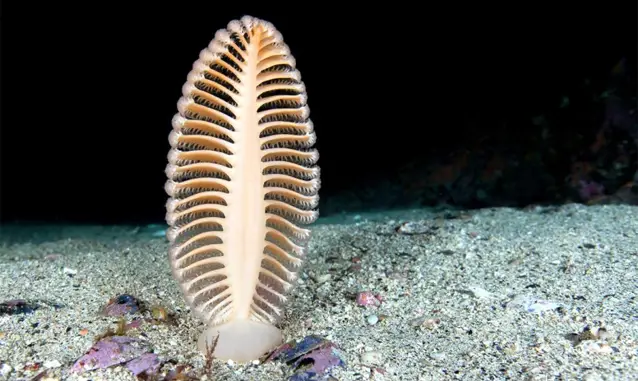 This odd looking sea creature is actually a colony of polyps that have formed together in branches. Found in tropical and temperate waters around the world, the name sea pen comes from the quill-like formation the polyps create. The structure is anchored to the sandy floor by a bulb which becomes a refuge for the polyps when threatened by predators.
8. Red Lipped Batfish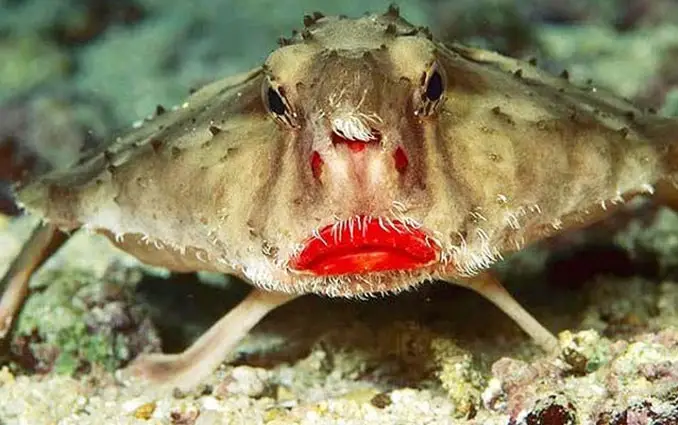 The hilarious looking red lipped batfish gets its name from its somewhat similar appearance to a bat. These red lipped beauties are only found around the Galapagos Islands and off the coast of Peru at depths of 3 to 76 metres. An embarrassment to the fish community, the red lipped batfish can barely swim, instead is uses its fins as 'legs' to walk slowly across the ocean floor.
The use of the bright red lips is uncertain, however marine biologists think they may be used to enhance species recognition during mating periods.
7. The Squidworm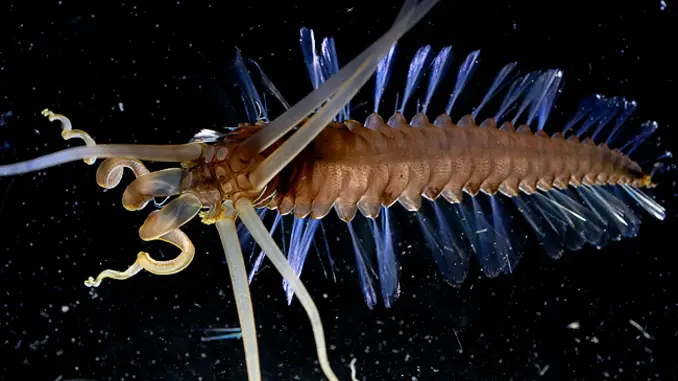 Found in the Celebes Sea just south of the Philippines, Teuthidodrilus or squid worms as they're commonly known were only recently discovered in 2010 by marine biologists from Scripps Institution of Oceanography. This strange sea animal exhibits behaviour of both a seabed dwelling and free swimming creature and is considered a 'transitional organism'. It is currently the only discovered species of this genus.
They're not considered a predator but instead feed on drifting plant particles, dead microscopic animals, phytoplankton and fecal matter.
6. Frilled Shark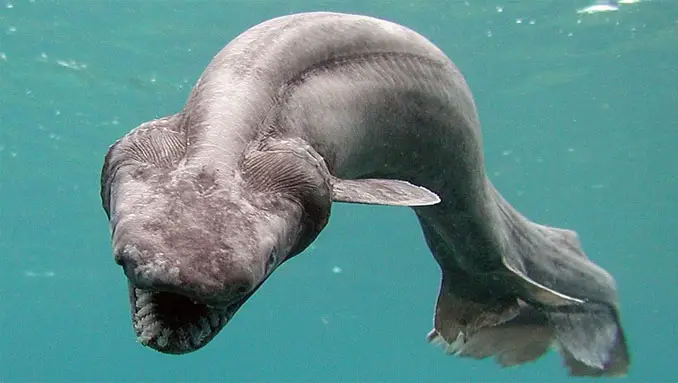 The undulating appearance of the frilled shark is thought to be one of the origins of the mythic sea serpent. Known as the 'living fossil' this strange looking sea animal can grow up to 2 metres (6 ft 6 inches) in length. It is found sporadically throughout the Atlantic and Pacific oceans.
The hunting behaviour of this reclusive beast has seldom been observed. It's thought that the frilled shark attacks its prey by recoiling its body and striking forwards like a snake. It can extend its jaws so wide that it often consumes other animals whole. Once the prey is swallowed, rows of razor sharp teeth keep the it from escaping the mouth.
Interestingly, it takes up to three and a half years to give birth to its young making it the longest gestation period of any vertebrate.
Continue Reading on Next Page: