From a photo of a lethal snake bite to a picture of an assassin pulling the trigger on his gun we take a look at 10 real photos with unsettling backstories.
[embedyt] https://www.youtube.com/watch?v=cVz_Fj-QxyE[/embedyt]
10. Parachute Test From Eiffel Tower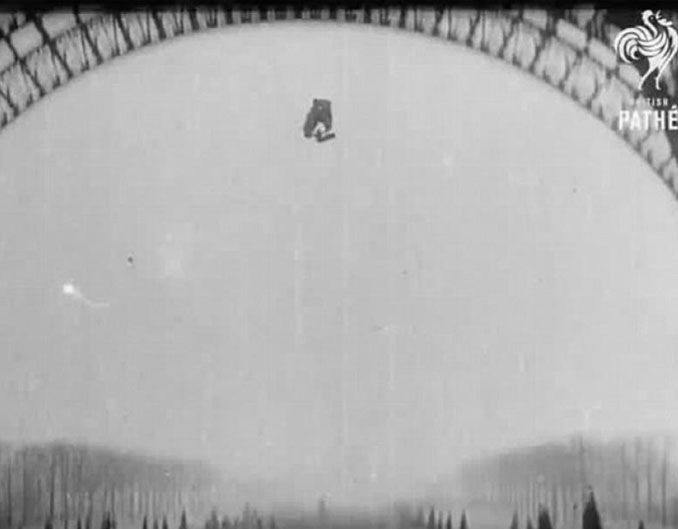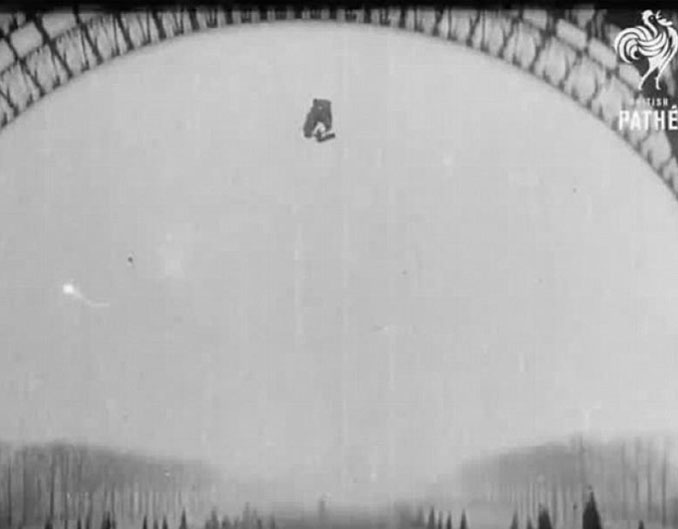 On the 4th of February, 1912, French inventor and tailor Franz Reichelt lept to his death from the first deck of the Eiffel Tower. Reichelt, who was testing his parachute suit had been granted a permit using a dummy but decided to test the device himself. Despite several attempts by his friends to discourage the jump, Reichelt was determined to test the design himself believing that the sensationalism of a live jump would attract sponsors for his design.
In front of spectators and reporters who had gathered to witness the act, Reichelt jumped from the first viewing platform only 57 metres (187 ft) above the ground. He smashed into the icy ground below after his parachute failed to open, dying instantly from the impact. The next day photographs of the grizzly accident appeared in newspapers throughout France.
9. Assassination Caught On Camera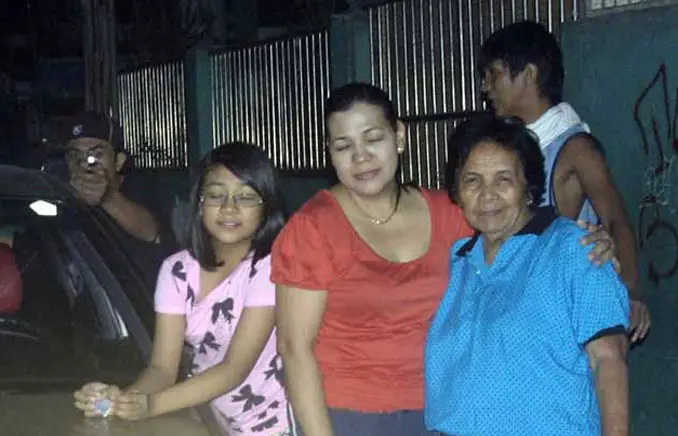 On New Year's Day, 2011, Filipino politician Reynaldo Dagsa was shot dead in front of his family while taking this photo. His assassin can be seen standing behind the car to the left aiming down the barrel of his gun. After the incident Dagsa was rushed to hospital where he was pronounced dead, killed by a gunshot wound to the head. This photo was turned over to police who quickly identified the shooter as well as his accomplice who can also be seen standing behind the family. The two seen here as well as a third accomplice were all arrested within a week of the shooting.
8. Lennon Signs Album For Killer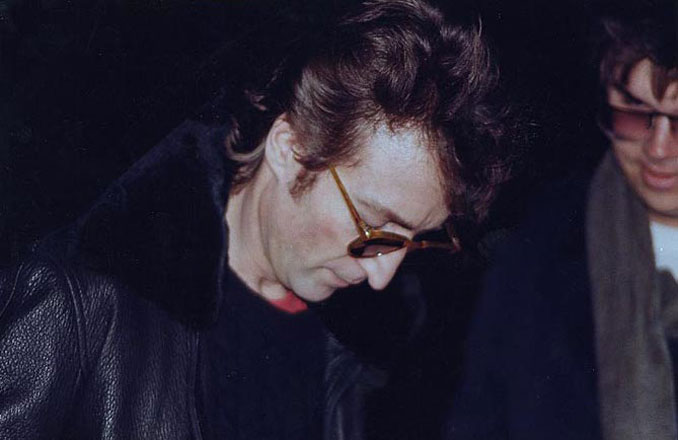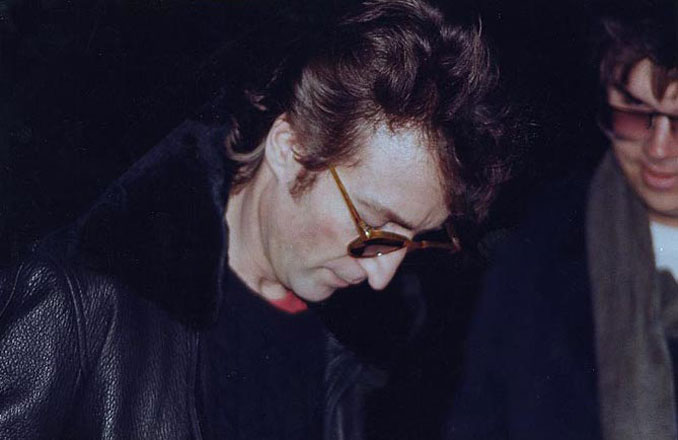 On December 8th, 1980, amateur photographer Paul Goresh captured this photo of John Lennon signing a copy of his album Double Fantasy for a fan outside his New York apartment. The fan, seen to the right was identified as Mark David Chapman, the man who would murder Lennon later that same night.
John Lennon and Yoko Ono left their apartment at around 5:00pm for a photoshoot with Annie Leibovitz and a recording session when the photo was taken. They returned around 10:50 pm where a waiting Chapman fired five shots at Lennon, hitting him in the back four times.
Chapman, who had a long history of mental illness travelled to New York from Hawaii specifically to kill Lennon, a plan he had told his wife who did not alert the authorities. It was later revealed that Chapman had a list of celebrities he was planning to kill including David Bowie, Johnny Carson and Marlon Brando. Bowie, who was good friends with Lennon and Ono was appearing on Broadway in the play The Elephant Man at the time. "I was second on his list," Bowie later said. "Chapman had a front-row ticket to The Elephant Man the next night. John and Yoko were supposed to sit front-row for that show, too. So the night after John was killed there were three empty seats in the front row. I can't tell you how difficult that was to go on. I almost didn't make it through the performance."
7. Killer Clown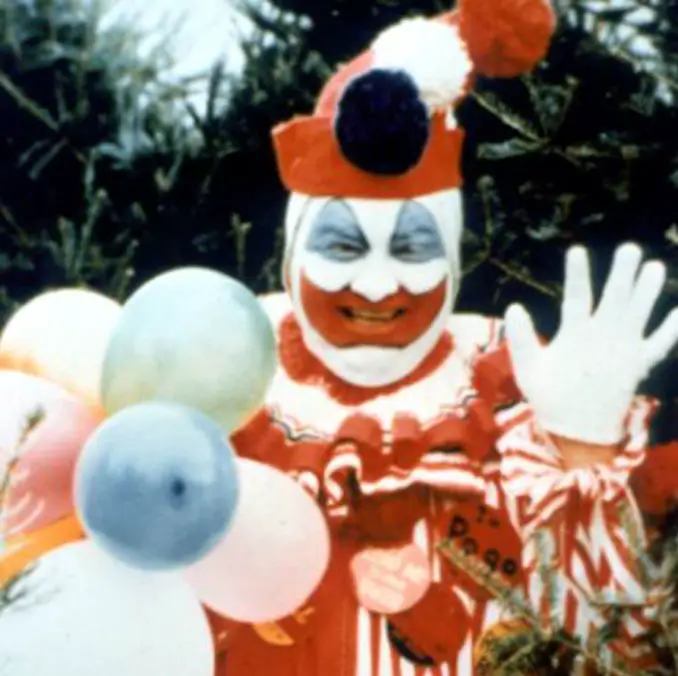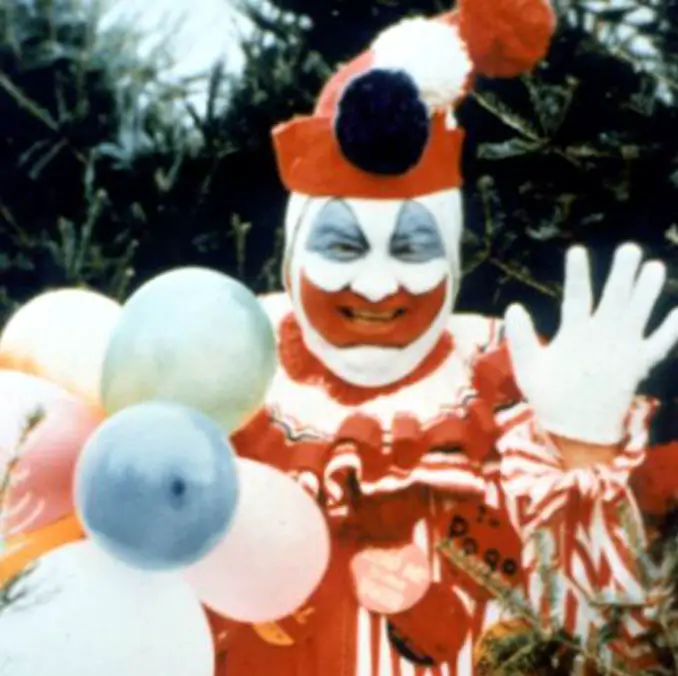 The man seen in this photo is actually notorious serial killer and rapist, John Wayne Gacy. Gacy would appear at fundraising events, parades and children's parties dressed as 'Pogo the Clown'. Between 1972 and 1978 Gacy raped and murdered at least 33 teenage boys in Cook County, Illinois. He was sentenced to death on March 13, 1980 and spent 14 years on death row before being executed by lethal injection on May 10, 1994.
6. Broadcast Suicide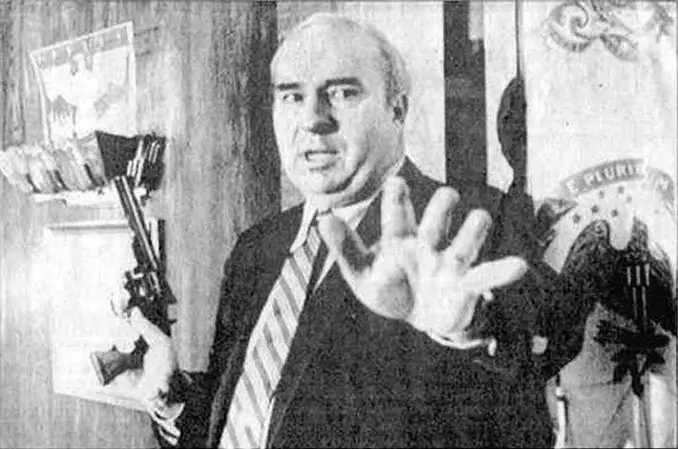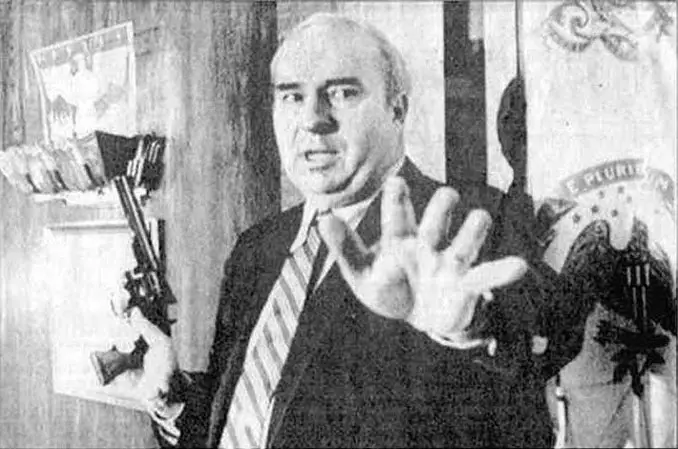 This photo of American politician and Treasurer of Pennsylvania, Robert Budd Dwyer was taken moments before his suicide. Dwyer was convicted of receiving a bribe from an accounting firm selected to determine compensation for Pennsylvania state employees who had overpaid federal taxes due to errors in state withholding.
on 22nd of January, 1987, Dwyer held a news conference where he shot himself with a .357 Magnum in front of stunned reporters. Dwyer's suicide was later broadcast on television across Pennsylvania.
Dwyer maintained his innocence until his death and it was reported years later that William T. Smith, the prosecution's primary witness had lied under oath about Dwyer accepting a bribe in order to receive a reduced sentence for his involvement in the incident.
Continue Reading On Next Page: