These toys are just disturbing. From Adolf Hitler action figures to Batman with a butt plug we take a look at the 10 creepiest toys ever created.
[embedyt] http://www.youtube.com/watch?v=Cp956L9-NC4[/embedyt]
10. Batman Squirt Gun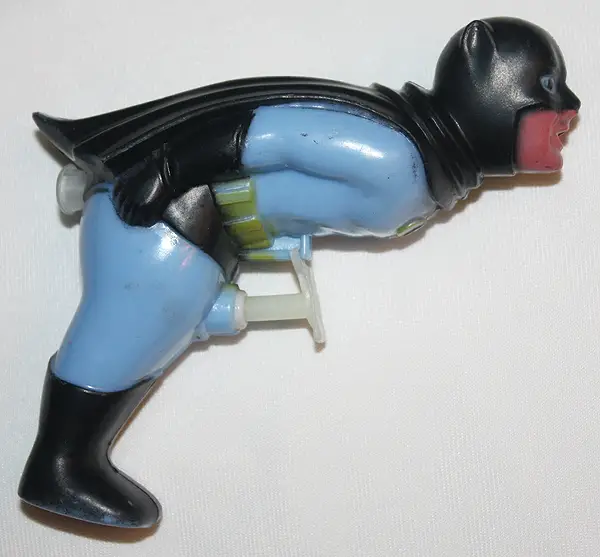 This bizarre Batman squirt gun was originally produced in Hong Kong for the Japanese market. Basically you fill Batman's butt with water, squeeze his penis and watch uneasily as water comes squirting out of his mouth!
9. Wolverine Punching Bag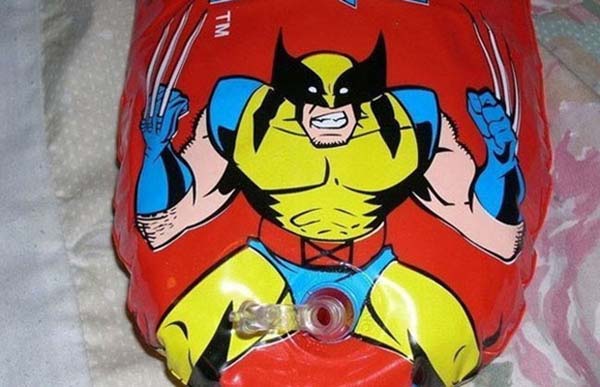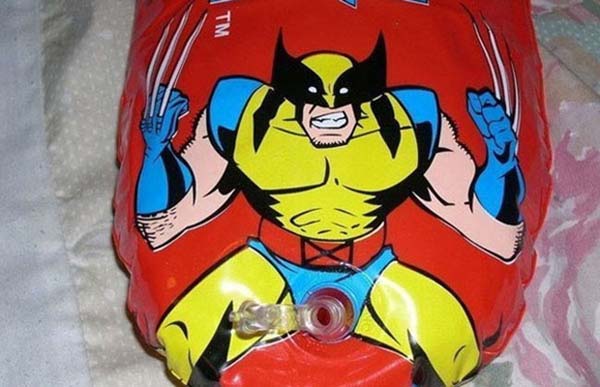 Who were the marketers targeting when they released this blow-up Wolverine punching bag? Children or single mothers? Sales for this toy mysteriously went through the roof when Hugh Jackman was cast to star in The X-Men!
8. Adolf Hitler Action Figure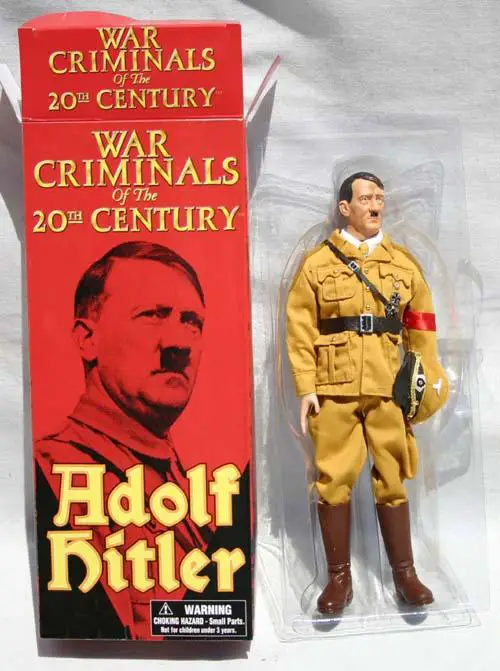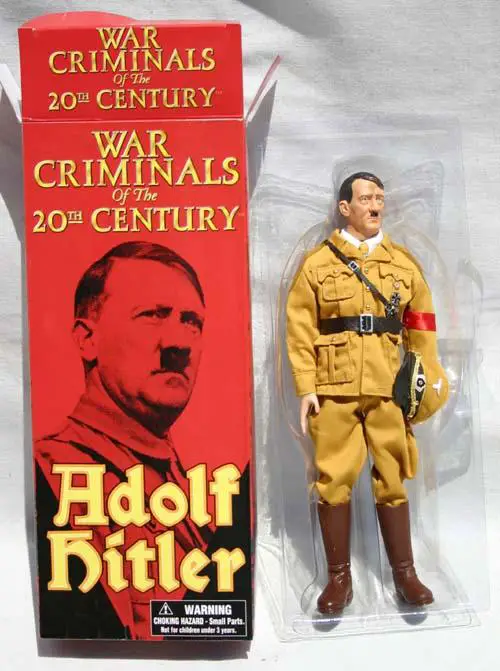 The War Criminals of The 20th Century are a set of dolls designed to appeal to that special little dictator in the family. The series includes Heinrich Himmler, Fidel Castro and of course Adolf Hitler. Collect them all…OR ELSE!
7. You Can Shave The Baby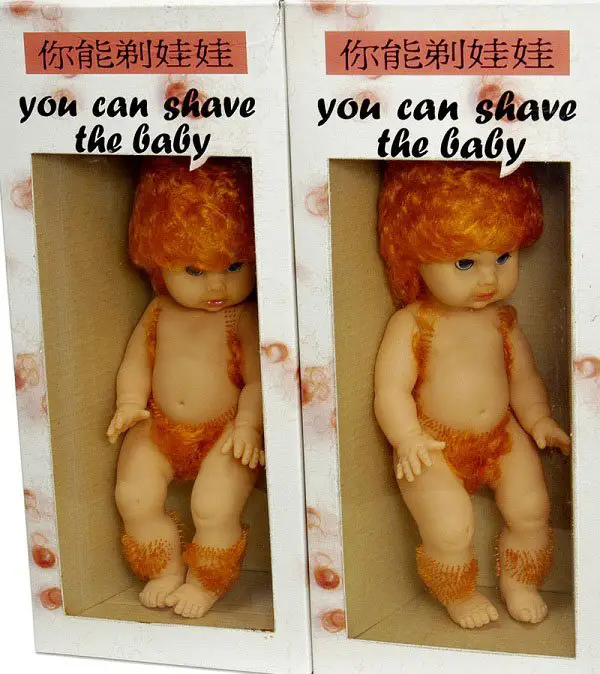 This toy from Japan brings many things to mind. None of them good. The You Can Shave The Baby doll comes complete with overgrown tufts of fiery red pubic hair that you can shave off for fun!
6. Creepy Car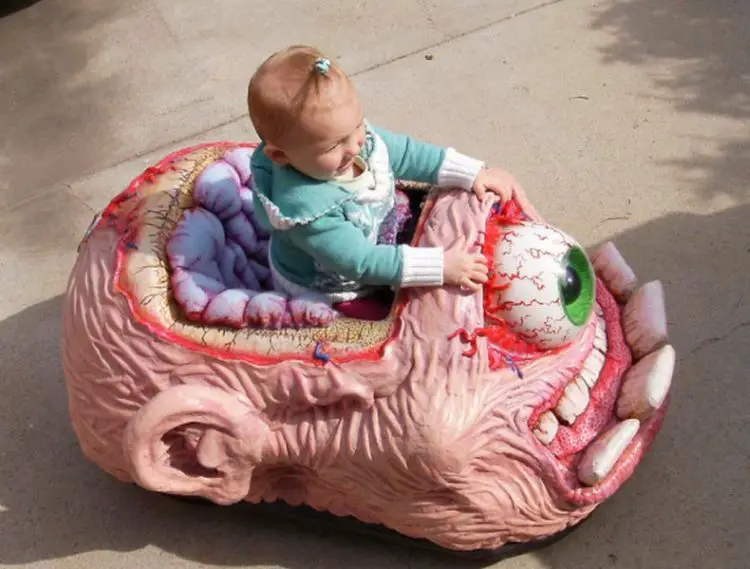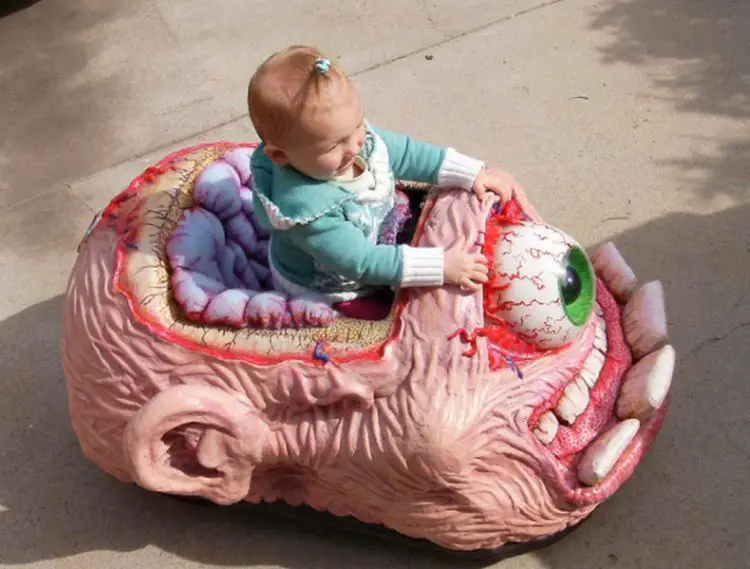 Nothing could be better for your child's developing mind than riding around in the hollowed out head of a cyclops! You will have the coolest kid on the block as he cruises around with the rag top down. Beep! Beep! 'Ladies!'
Continue Reading On Next Page: