Kurt Russell has been responsible for bringing many cult figures to life including the tough talking Snake Plissken (Escape From New York, Escape From L.A.) and the wise cracking accidental hero Jack Burton (Big Trouble in Little China).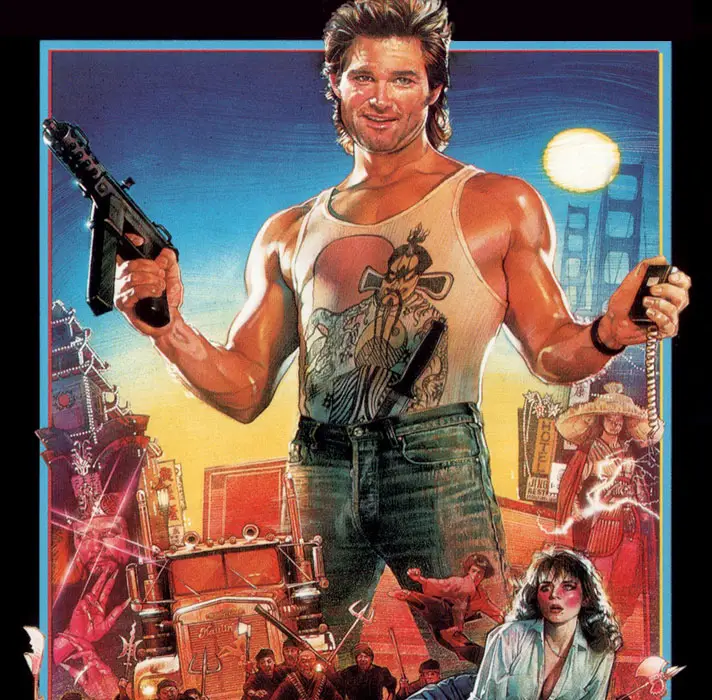 Born March 17, 1951, Kurt Vogel Russell's first movie appearance was in the Elvis Presley classic, It Happened at the World's Fair (1963), when he was just 10 years old. In the late 1960's Russell was signed to a 10 year contract with Disney for whom he made several movies and television appearances. Once his contract with Disney ended, Russell spent the early 1970's playing minor league baseball. He played for several teams including the Bend Rainbows and the Portland Mavericks before a shoulder injury saw him return to acting. In 1979 the actor was nominated for an Emmy award for his portrayal of the title role in John Carpenter's Elvis. This was to be the first time the two worked together later on teaming up to make Escape From New York (1981), The Thing (1982) and Big Trouble In Little China (1986). In 1983 Russell won a Golden Globe for Best Supporting Actor alongside Meryl Streep in Silkwood.
In the late 80's and early 90's Russell starred in a string of hits including Tango and Cash (alongside Sylvester Stallone), Backdraft (1991), Tombstone (1993) and the sci-fi cult hit Stargate (1994). Russell played the voice of Elvis Presley in Forrest Gump (1994), a role for which he was not credited. In 1996 Russell teamed up with Carpenter once more starring as Snake Plissken for the sequel to Escape From New York – Escape From L.A.
In 2006 Russell revealed that he actually directed Tombstone not George P. Cosmatos as credited. Russell reportedly said he would keep it a secret as long as Cosmatos (who passed away in 2005) was alive.
In 2007 Russell played Stuntman Mike in the Tarantino Grindhouse flick, Death Proof.
Russell is the partner of actress, Goldie Hawn. The two starred together in several films in the 80's most notably Swing Shift (1984) and Overboard (1987). Both films failed at the box office. The couple are the parents of Wyatt Russell. Goldie's daughter from a previous partner actress Kate Hudson, reportedly considers Russell to be her father and Kurt gave her away at her wedding to rock star Chris Robinson.
Some interesting Kurt Russell trivia:
– Kurt Russell auditioned for the role of Han Solo in Star Wars.
– Kurt Russell is reportedly the last words Walt Disney ever wrote before passing away in 1966.