10. Presidential Toilet Paper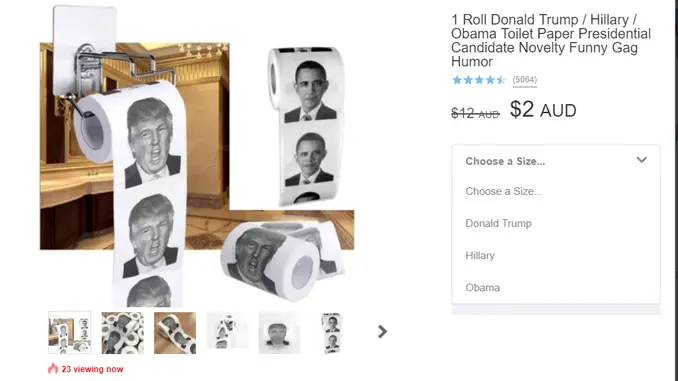 Ever wanted to wipe your butt on a Trump, Hillary or Obama's face? Well, thanks to Wish that dream can become a reality with this quality $2 can paper. At last these politicians will clean up a long over due mess. Brings new meaning to Trump wanting to 'drain the swamp'.
Oh, I should mention that more than 20,000 people have bought this product.
9. Silicone Belly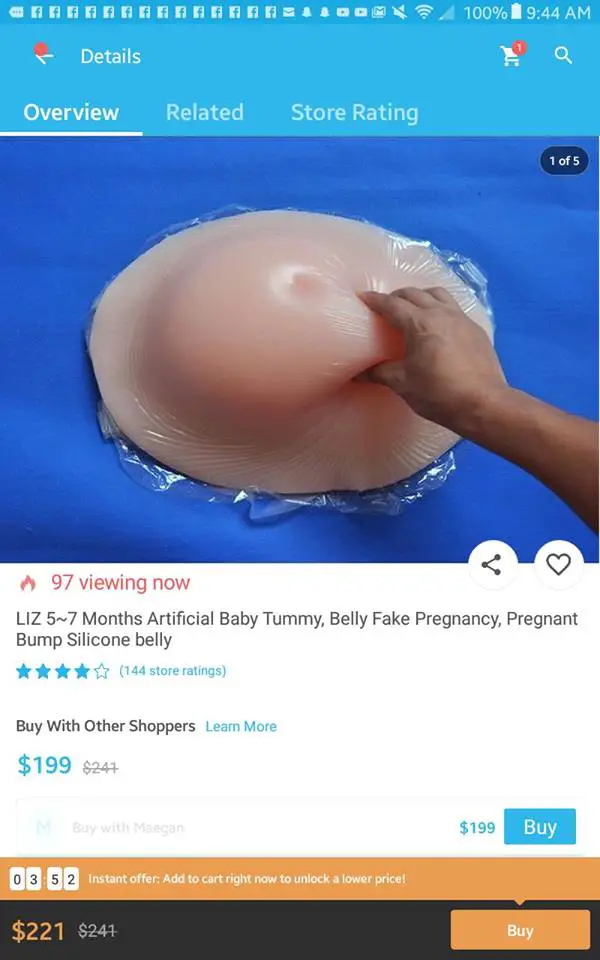 Just what I've always wanted, a big lump of silicone emulating a 5-7 month pregnant belly. Ooh, and it's only $221!
Thanks, Wish!
8. Fake Teeth
Here's a full set of individual porcelain teeth. What could possible go wrong gluing together your own set of false teeth? I mean, they're gotta be good quality for $4, right?
Oh and check out this sample image used to advertise the product:
Sweet dreams!
7. Ridiculous Hair Dryer
Are you sick and tired of looking sensible while drying your hair? Is waving a blow dryer over your head just too much hassle? Well thanks to Wish, you can wear this ridiculous contraption and look like a complete goon for no apparent reason at all. Finally you can get that much sort after 'exploded rats nest' look at home for a fraction of the cost you'd pay at the salon.
6. Miracle Mask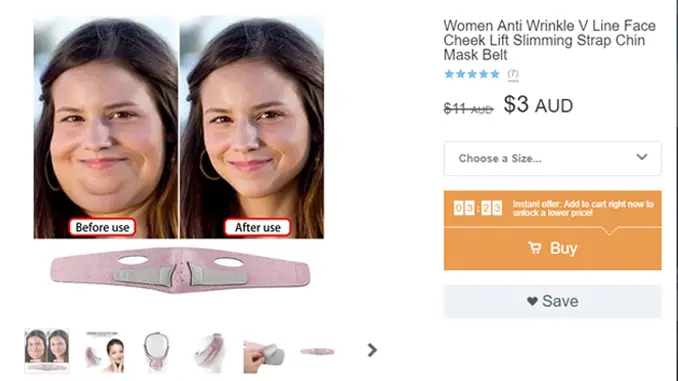 This anti-wrinkle miracle mask can turn you from photoshop monstrosity to pretty young girl in just a few sessions!
There's been nothing like it before, it works wonders! And for just $3 you too can erase the horrors of Adobe's distort tool.
5. Bottle Cap Shooter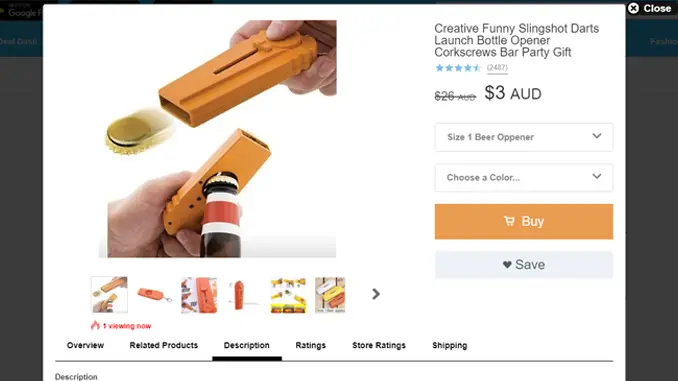 Okay, this one is actually kinda cool. It's a bottle opener that can fire bottle caps. Simply knock the top off a cold one and load the spent bottle cap into the device and fire it across the room. According to the listing, it can launch up to 5 metres!
I can see a couple of drunks armed with these things, squaring off at dawn to settle their debts.
4. Umbrella Hat
Are you sick of being spotted while hiding in the rain? Well for just $3 you can blend right into the backdrop with this amazing camouflage umbrella hat!
No more getting wet and standing around in plain sight. Thanks, Wish!
3. Tongue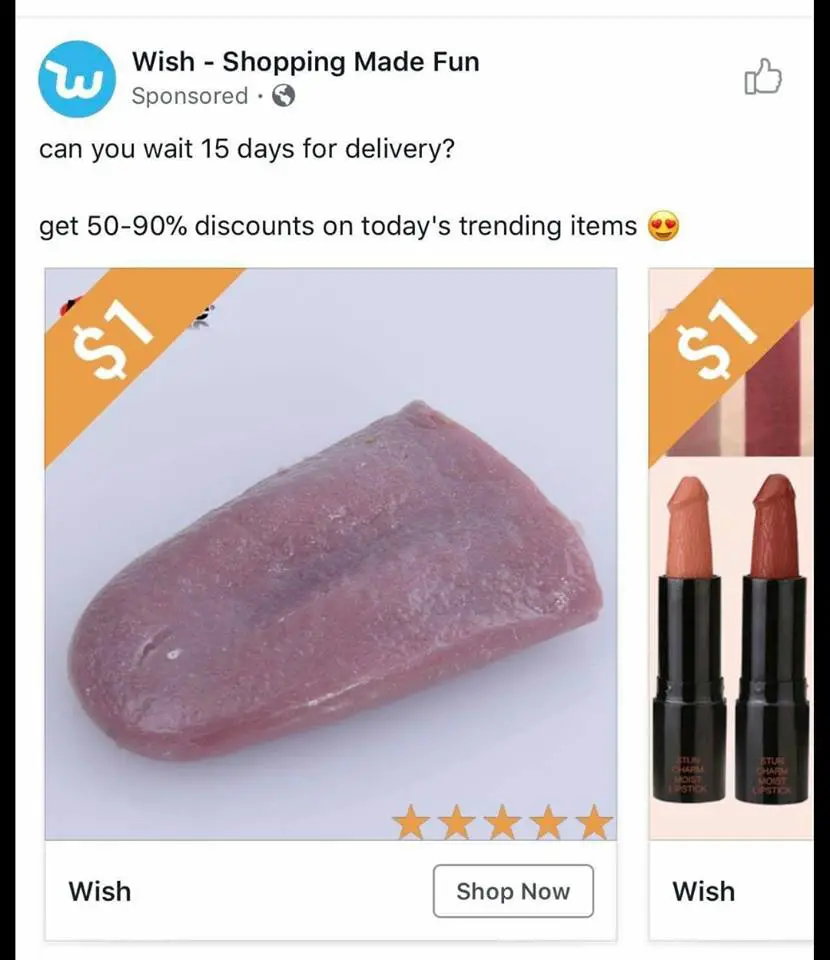 At this point in the list, I wouldn't put it past Wish sending you a real human tongue in the mail.
2. 'Wedding Straws'
If you search 'party straws' on wish.com you get a rather eyebrow raising selection.
Here you can see what is clearly a crack pipe being sold under the guise of 'wedding straws'. Imagine Grandmas face on your wedding day as she pulls one of these bad boys out of her shandy.
The hundreds of customers who've bought this product seem perfectly happy, with plenty of reviews saying 'perfect for my use'… Hmmmm.
Stay classy, Wish.
1. Cocaine Baggy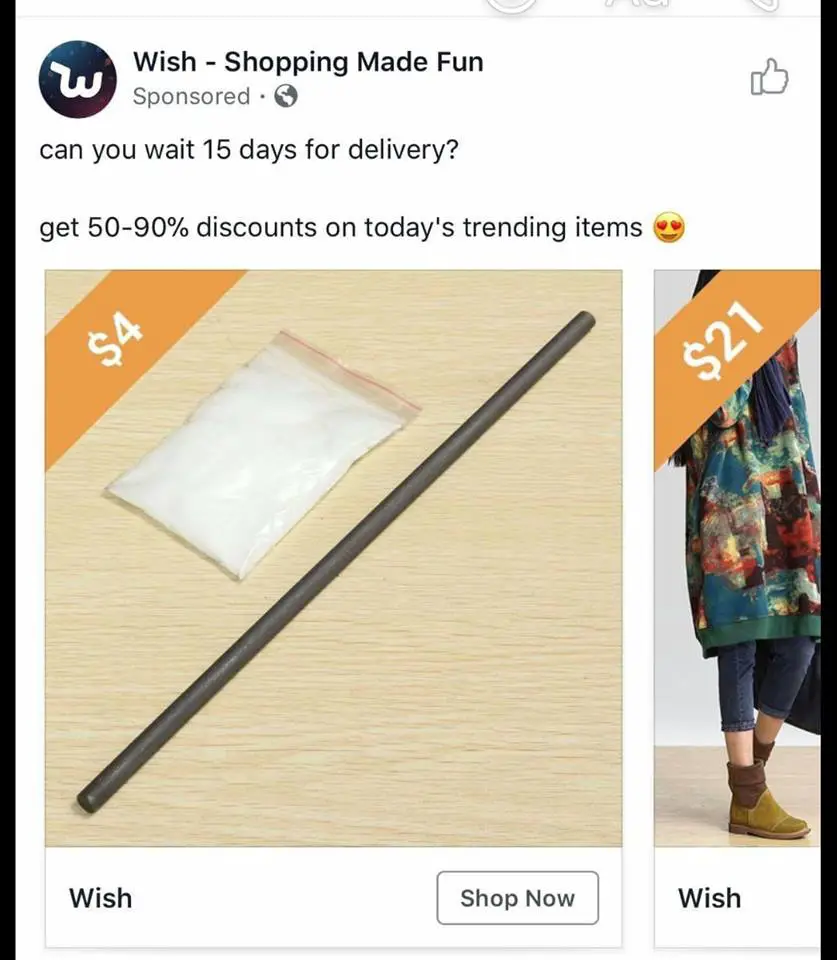 If you thought a disguised crack pipe was too much, then how about a mysterious bag of white powder complete with vacuum straw. And it's only $4. Bargain!
—
Well there's our list of the 20 weirdest things you can buy on wish.com. Did this listicle make you wanna do a little online shopping? Let us know on Twitter and Facebook.