These are the weirdest things you can buy on Wish.com. From fake teeth and tongues to outright drug paraphernalia, these are the most downright bizarre products on Wish.com.
20. Terrifying Children's Mask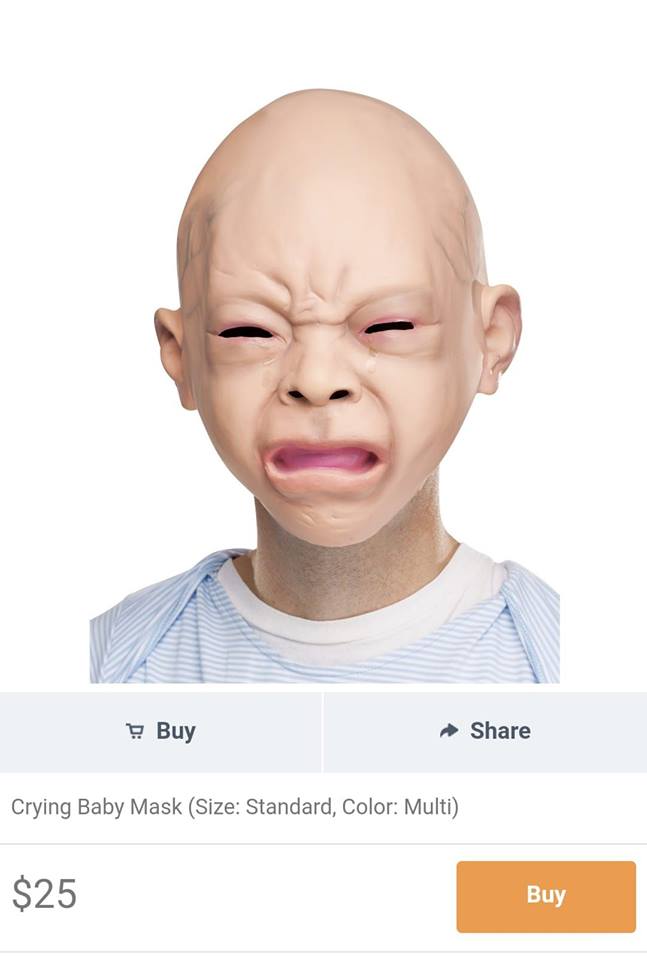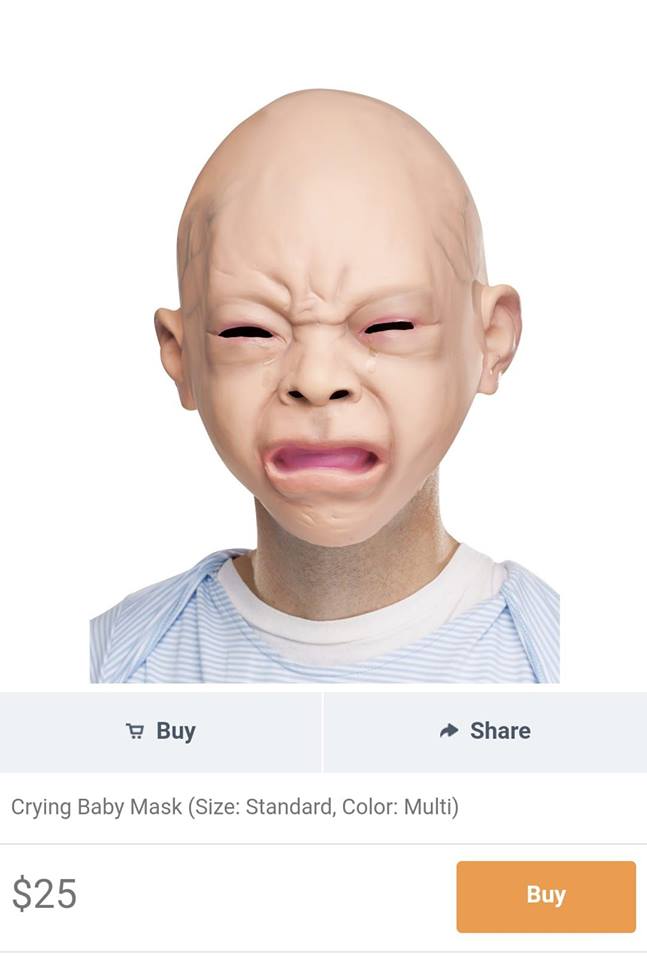 Just what I've always wanted, a crying baby mask complete with traumatised furrowed brow.
This is the sort of twisted facial expression that only comes from the most dreadful of experiences. I'm so glad that for only $25 I can now emulate that look without all the boring therapy sessions that normally come with it. Thanks, Wish!
19. Silicone Face Tightener
Have you ever wanted to look like an operatic duck while exercising in the bath? I think we all have at one point in our lives. Thanks to Wish, that dream can be a reality with their Silicone Women's Fashion Face Slim Massage Tightener Anti-Aging Anti-Wrinkle Mouth.
The product is designed to be placed in your mouth while you perform a series of strengthening exercises – just 3 minutes per day and you can reverse the signs of aging, while increasing bath time fun time by 110%.
The customer reviews say it all:
'Caused much fun and mirth at the Christmas table' – Alan, five stars.
'friend loved this when i gave to her. We had lots of laughs when she put it in her mouth' – Mark, five stars.
18. Realistic Desert Eagle For Kids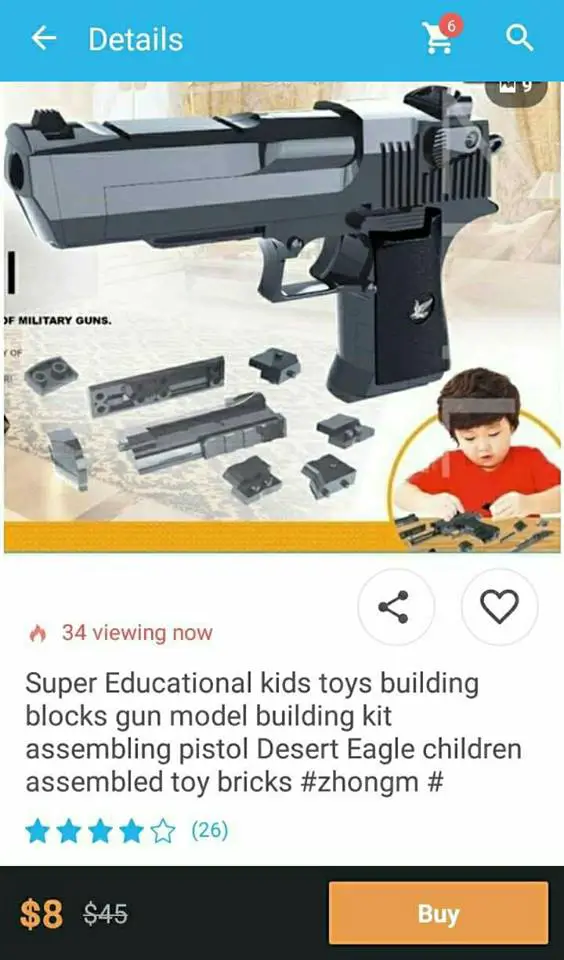 Here's an ultra-realistic Desert Eagle gun set for children. Foster a love for guns early with this easy to assemble fire arm kit for just $8.
Watch as your innocent child obsesses of over the one of the most powerful handguns ever made.
'Look, Papa! I found your one in the bottom drawer!'.
17. Cough Syrup Outfit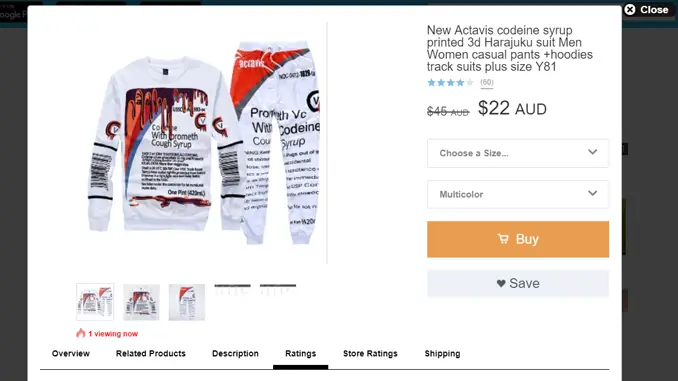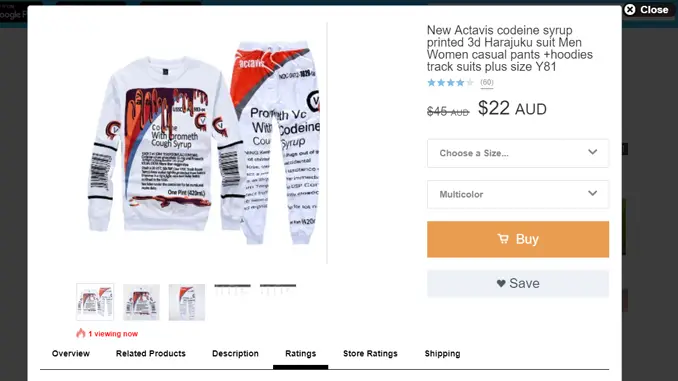 Finally you can be the coolest kid in the welfare line with this stylish codeine cough syrup pants and hoodie combination.
16. Doggy Underpants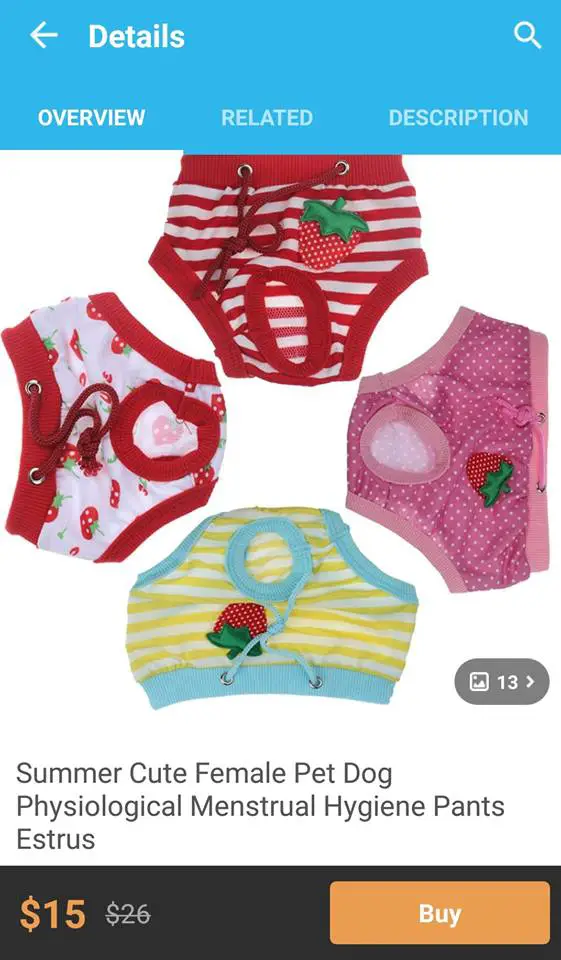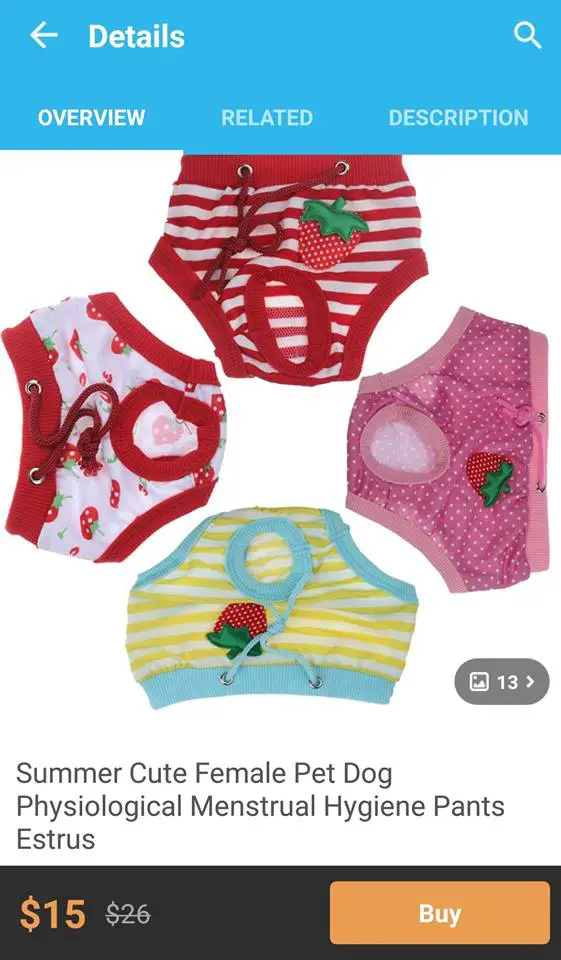 At first glance these underpants don't seem that bad. They might be for toilet training toddlers. Then you read the title and it becomes all kinds of strange. 'Summer Cute Female Pet Dog Physiological Menstrual Hygiene Pants Estrus'.
Hmmm, moving along.
15. A Whole Dog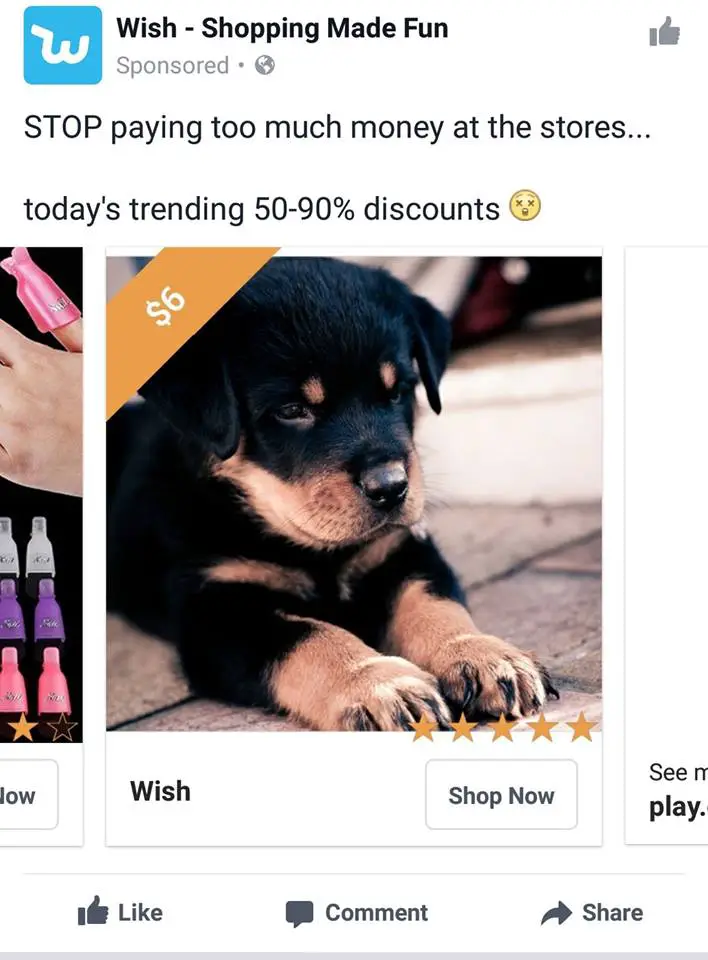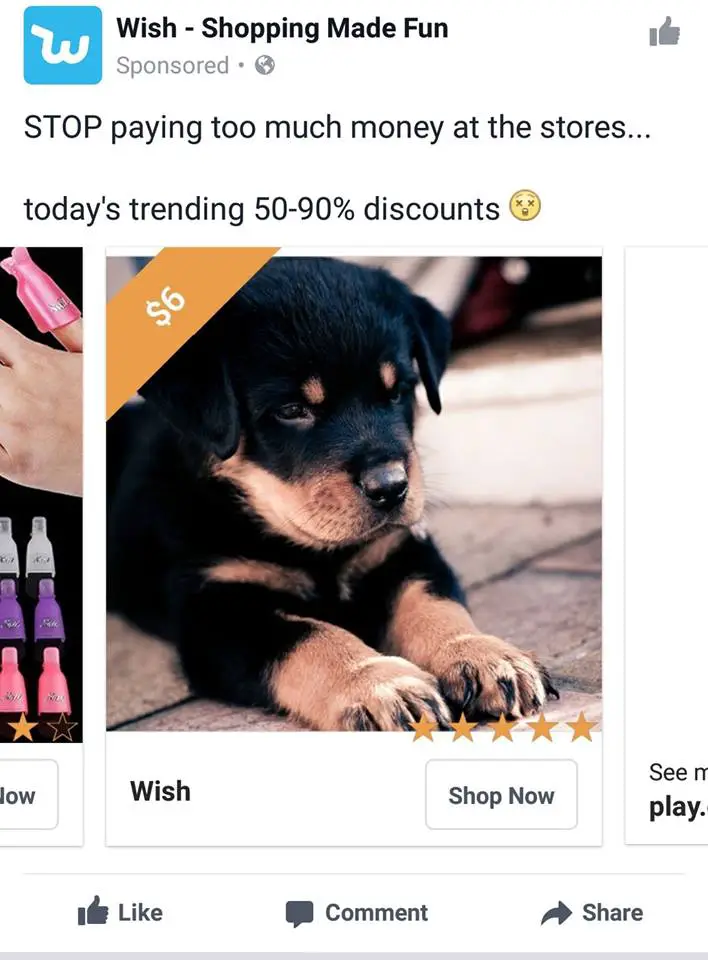 Oh boy! A whole dog for just $6. And it comes in the mail too!
14. Mermaid Incense Holder
Ever wanted a mermaid statue that blows smoke out of her breasts? No? Well, now you do!
This gorgeously mass-produced ceramic incense holder comes with a seductive, smokey teets mermaid. Reduced from $179 to a mere $18, why not show off this striking talking piece at your next soirée!
13. Overwatch Mouse Mat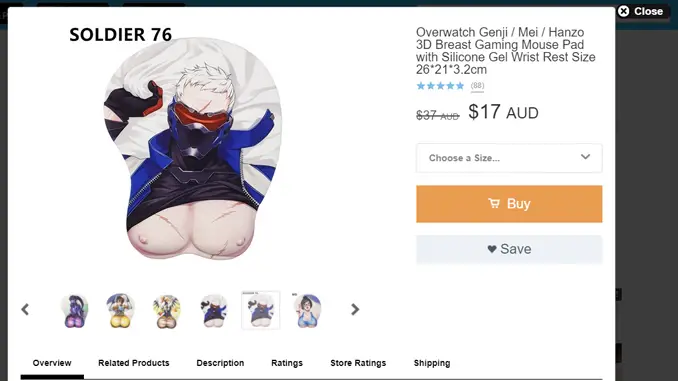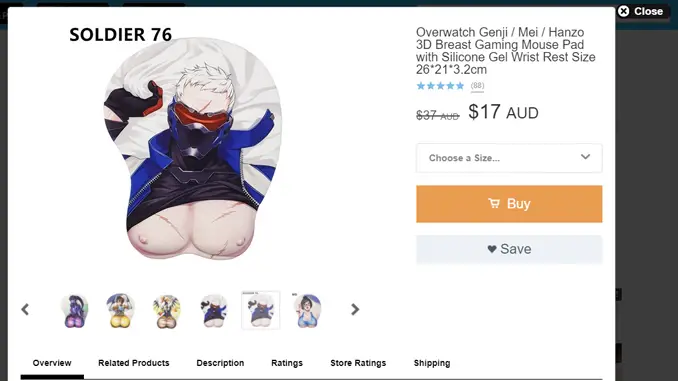 Are you an Overwatch fiend? Then why not get this seductive, Soldier 76 3D breast gaming mouse pad?
Your wrists will be ever so comfy nestled among Soldier's bountiful bosom, as you wrack up that mad DPS!
12. Coffee T-Shirt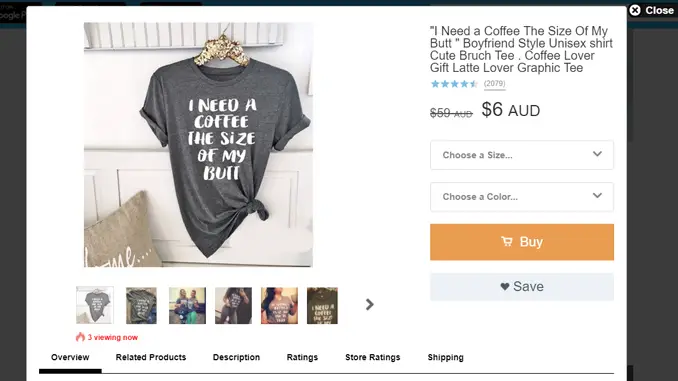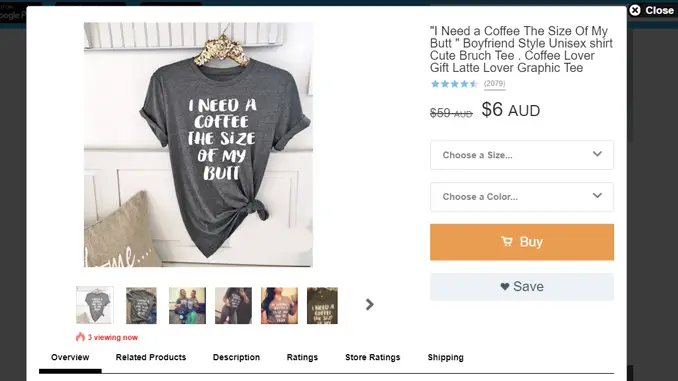 Do you need a coffee the size of your butt? Apparently the 5000+ customers who bought this t-shirt do!
11. Butt Pads
Speaking of butts! Here's the male equivalent of the 'push-up bra'. These silicone cups are designed to be inserted into the back or front of your underpants to give the appearance of a firmer butt and a more eye-watering front bulge.
Why bother going to the gym to work on your glutes when you can just slip a weird silicone cup into your underpants – no one will be the wiser, except for you when your cry yourself to sleep knowing that you walk around every day with silicone cups suctioned to your butt.
Continue Reading on Next Page: