Hungry? These delicious desserts from around the world are guaranteed to satisfy anyone with a sweet tooth. So grab your favorite spoon and come take a trip around the world with us – dessert style!
Italian Gelato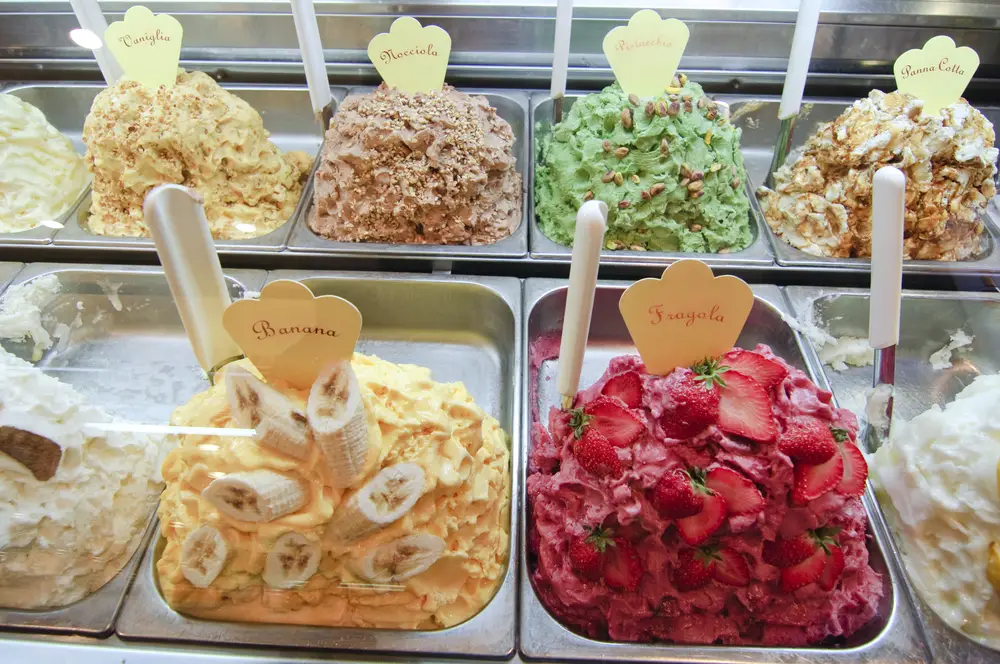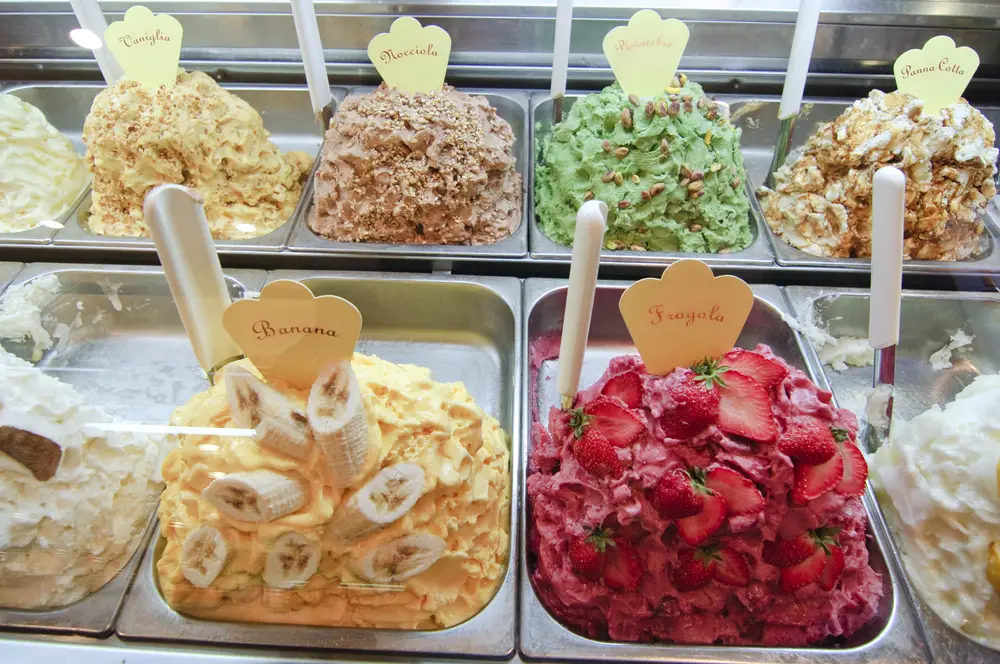 When Sicilian fisherman, Francesco Procopio dei Coltelli, perfected the first ice cream machine in 1686, it would be easy to think that this delectably chilly treat would have been an instant success. However, it was not until the 1920's and 1930's that licking gelato became a popular Italian pastime. In Italy today, fresh store made gelato is higher selling than all branded gelato found in supermarkets. Made with sugar, milk,  fresh cream, cocoa, fruits , nuts, coffee beans and even chili, there are so many varieties to choose from. So when in Rome and your tongue is in need of some serious exercise, head for a traditional Italian gelato bar. Give your gob a taste of the good life. Delizioso!
Australian Rocky Road
Invented in Australia in 1853, this dessert was originally created as a way of selling spoiled confectionery to the uncultured country town gold miners. Proving that even with out of date ingredients, this dessert was so scrumptious, the news of this treat spread and can now be found all over the world. Made with marshmallows, nuts, coconut, and cherries, smothered in milk chocolate and strawberry sauce this tasty compilation of confectionery is guaranteed to satisfy everyone, not just grumpy old gold miners.
Austrian Apple Strudel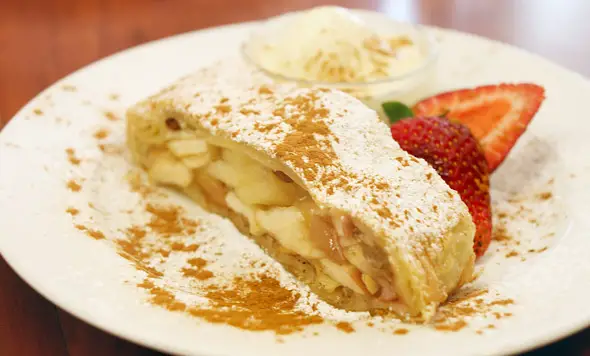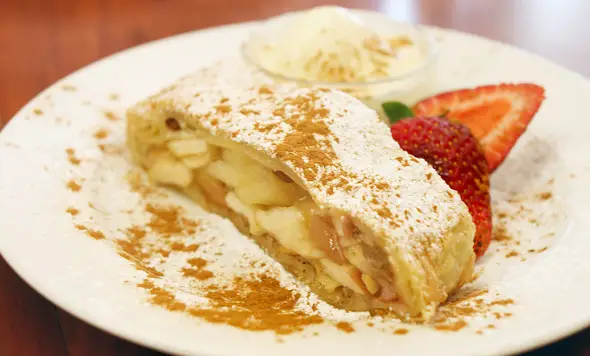 A national dish of Austria this distinctive dessert dates back more than 300 years. It is said that traditional Apple Strudel must be made with pastry so thin you can read a newspaper through it! The pastry is layered around a mixture of chopped apples, sugar, cinnamon, raisins and bread crumbs. Once baked this dessert is served piping hot accompanied with lashings of whipped cream or ice cream, custard and a sprinkling of powdered sugar. YUM!
Belgian Waffles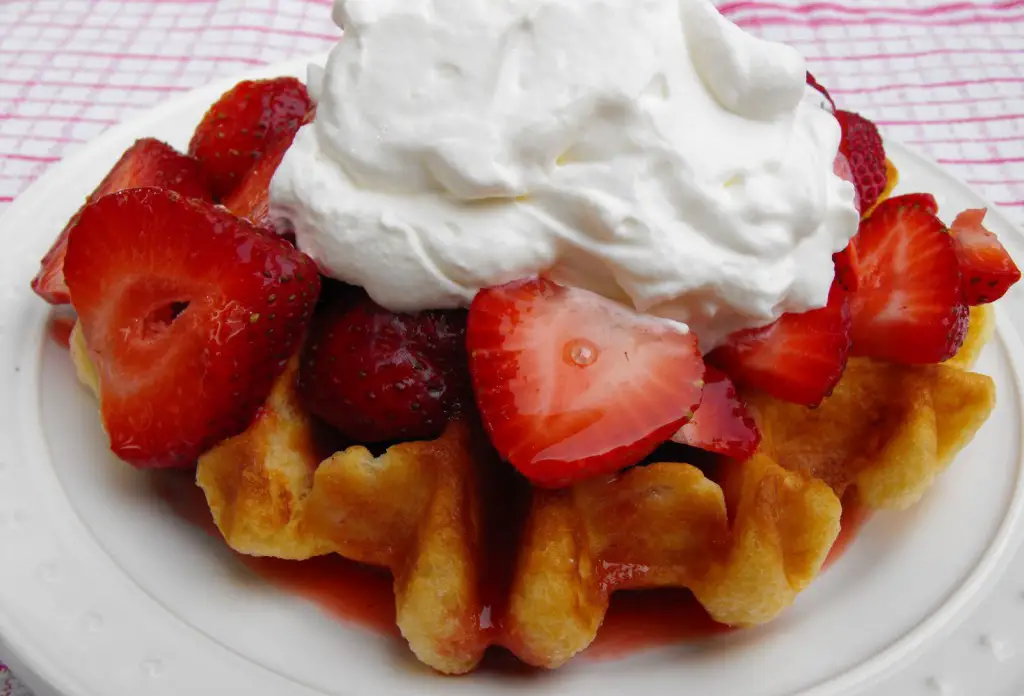 Belgian waffles come in many varieties. They are typically made from a light batter baked into a crispy, criss-cross pattern. First introduced in America in 1962 at the Century 21 Exposition in Seattle, the Belgian style waffle has since become an extremely popular treat all over the world. However, the Belgian waffle of North America as it is does not actually exist in Belgium. In Belgium waffle recipes vary slightly from region to region but one thing remains the same; they are all so tasty they make you beg for forgiveness! Finished with whipped cream, fresh strawberries and dusted with sugar these tasty treats are designed to be devoured frequently and at high speeds.
French Profiterole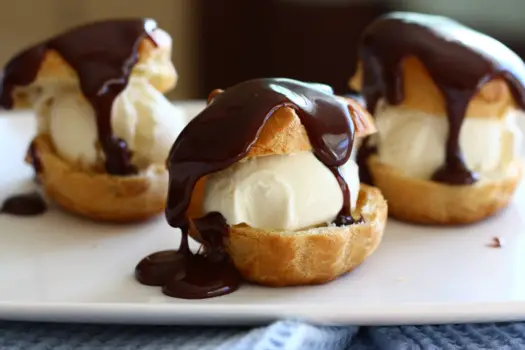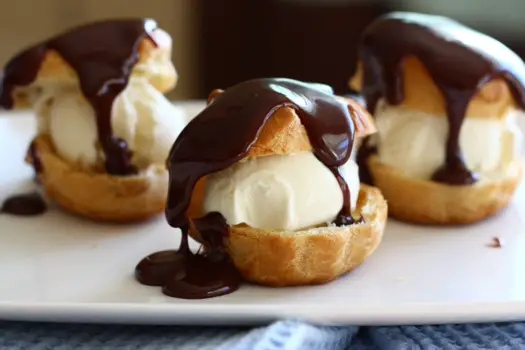 A Profiterole is a a French dessert made with a Choux pastry (butter, water, flour, and eggs) and baked hollow in the middle. The hollowed ball is then piped with cream or custard and drizzled with chocolate sauce. These bite-sized parcels of pleasure can be assembled into a triangular tree shaped array known as a Croquembouche. These profiterole towers are then sometimes drizzled with caramel sugar syrup and even more chocolate sauce.
Turkish Baklava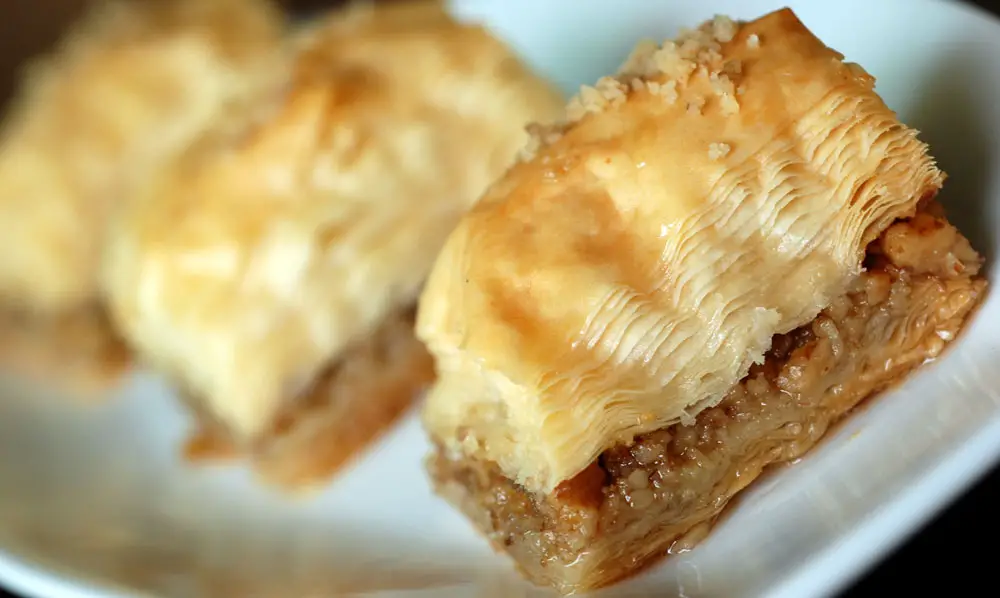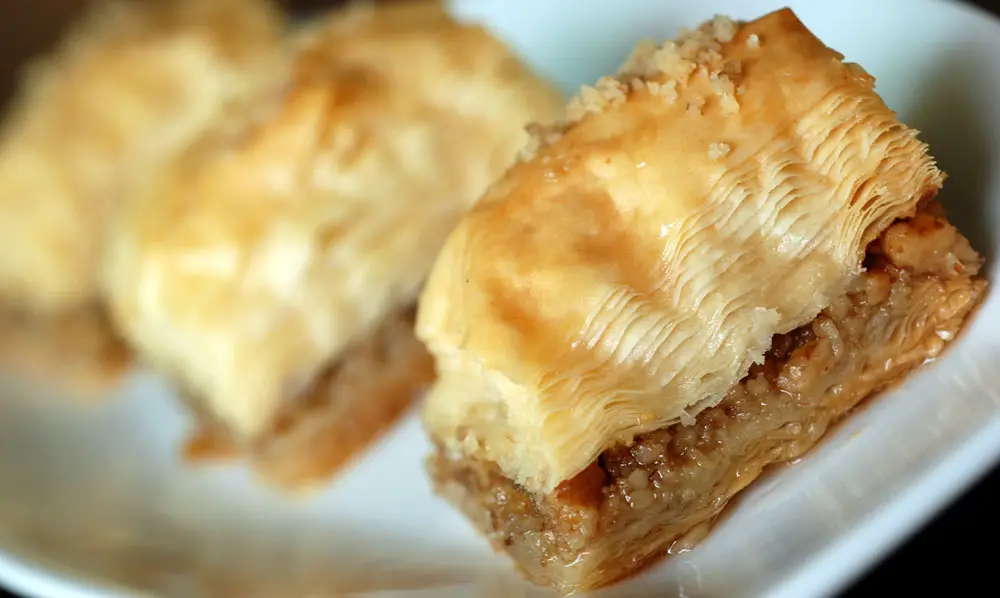 This famous Turkish dessert is made by layering thin sheets of butter coated pastry. Ground walnuts or pistachios are then added before even more pastry is layered. This process is repeated several times until the delightfully light parcel is ready for baking. It is then cut into shaped pieces and baked in the oven. Once cooked, the Baklava is drizzled with a rich sweet syrup such as honey, rose water or honey flower water. Served at room temperature and garnished with ground nuts these gooey sweet packages are work committing crimes for.
German Black Forest Cake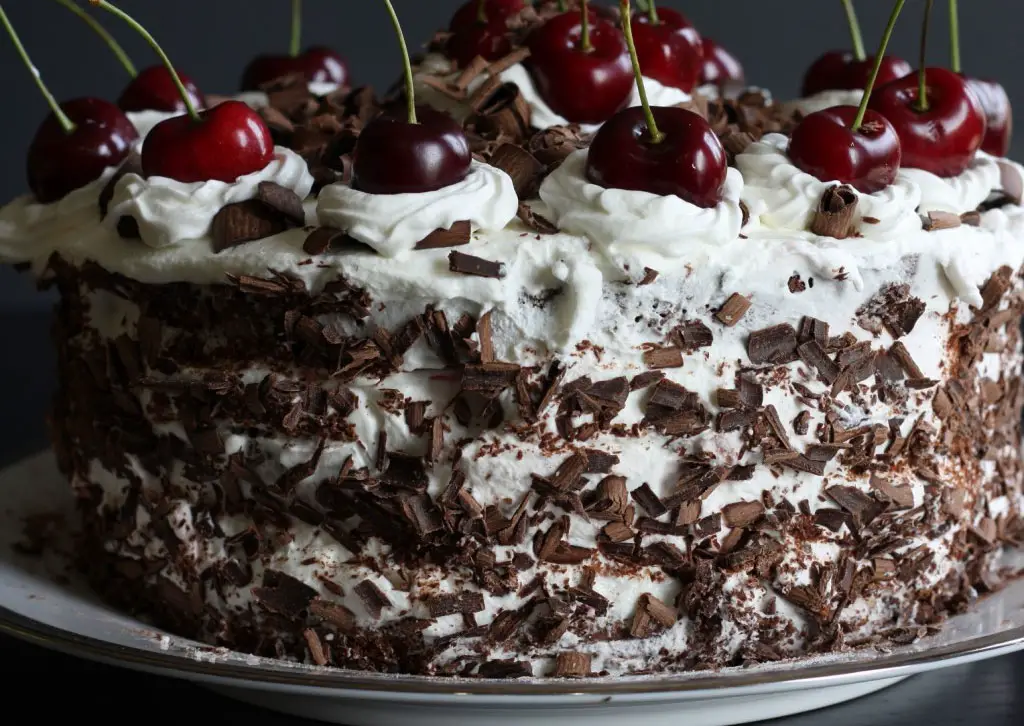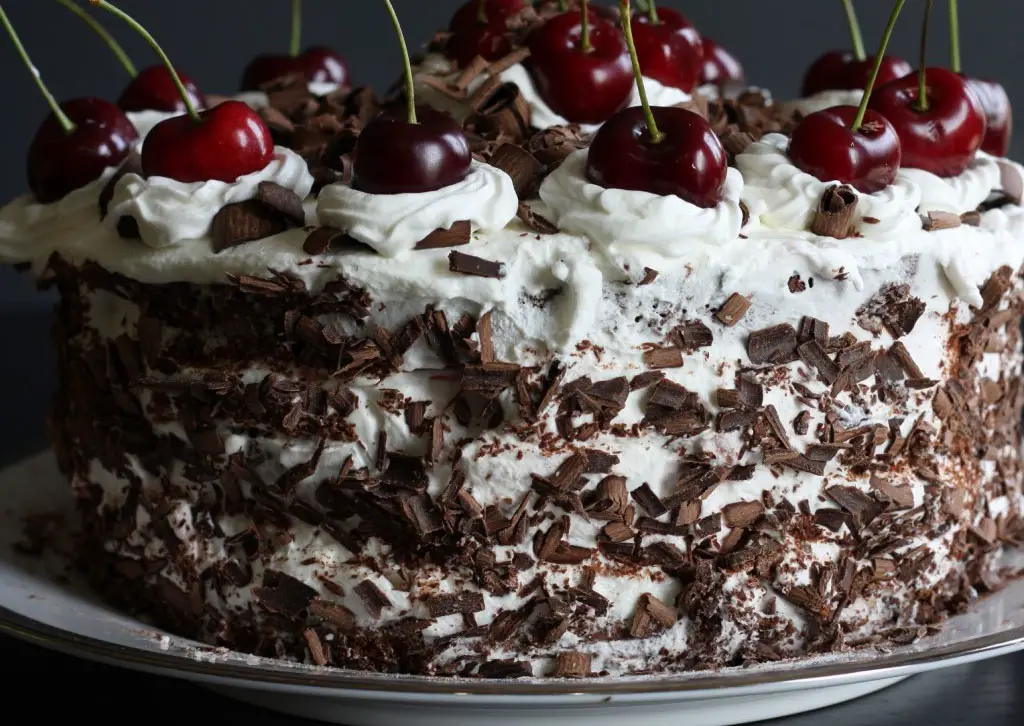 The origins of this cake are somewhat of a mystery but German confectioner Josef Keller is unofficially credited as the original creator. Black Forest Cake is made from a moist chocolate cake base layered with whipped cream and cherries. Traditionally a clear liquor made from tart cherries called kirsch is added to the cake. The cake is then finished with even more whipped cream, dark cherries and chocolate shavings. There is no need for this cake to come in slices, just open your mouth and tunnel like a jackhammer.
New York Style Cheese Cake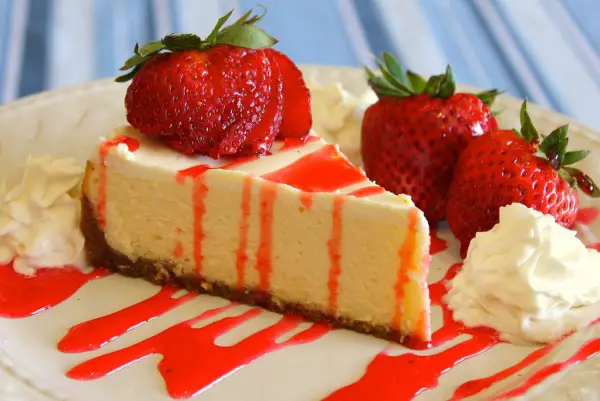 When James Kraft developed a type of pasteurized cream cheese back in 1912, he had no idea of the joy he had just bought forth into the world! Cheesecake was born and taste buds everywhere would never be the same again. One style, famous in New York is made by adding cream or sour cream to the mix. A biscuity base supports the sweet, dense filling that has a super smooth creamy consistency. These rich cheesy cakes can be finished with glazed fruit, chocolate or crushed nuts. Do your taste buds a favor and push a piece past your lips today!
Well there you have it. Deliciously sugary sweet treats from around the world. Why not skip dinner tonight and go straight for the dessert? Your face will thank you for it!