There's something satisfying about carving your own Halloween Jack O'lanterns. Picking the pattern, scooping out the goopy middle bits and basking in the warm honey glow of the lantern you've just hand-made is one of the best parts of celebrating Halloween.
The origins of pumpkin carving for Halloween can't be pin-pointed in history but the term Jack O'lantern first appears around 1660. The term refers to a phenomena of flickering light reported to have been seen over peat bogs. An Irish folk tale tells of Stingy Jack who was condemned to roam the earth forever in a sort of limbo state after deceiving the devil. Jack was given a small coal to light his way but instead used it to lure travellers off the path and into the swamp. The flickering light of the Halloween Jack O'lantern (Jack of the Lantern) stands as a reminder of ole stingy Jack luring unsuspecting travellers in the night.
So as a homage to our mate Jack, we take a look at some of the greatest Halloween Jack O'lanterns ever created. Enjoy!
Amazingly intricate and suitably ghoulish.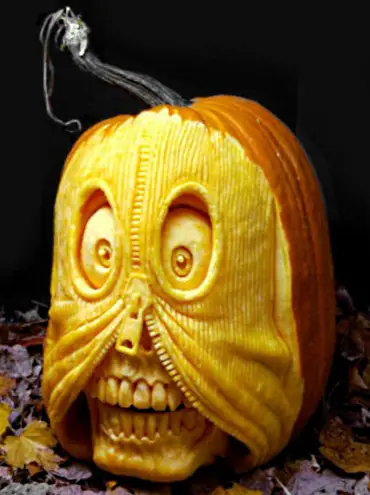 While it lacks the warm glow of a traditional Jack O'lantern it definitely radiates something.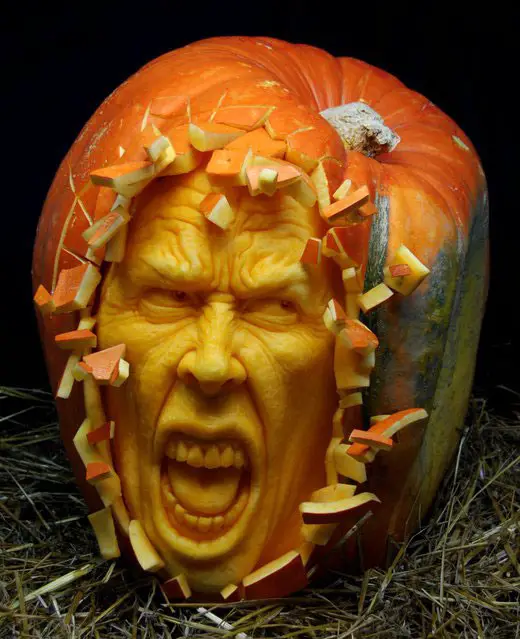 Female pumpkin George Bush?
Nightmare Before Christmas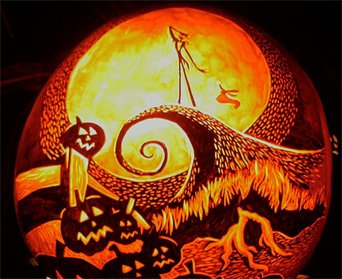 You'd be pretty happy if you carved this gem.
'Hey kid, eat your vegetables!'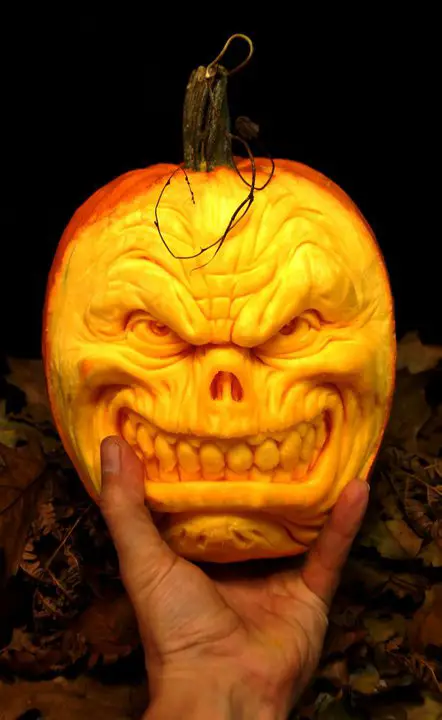 He just wanted to be loved.
Stunning Gone with the Wind Carving
Charming Jack O'lantern walkway.

It's not so Les Miserable when you have such nice lighting
Taking the humble Jack O'lantern to the extreme.
Welcome to Jack O'lantern Park. Yes we have a T-Rex!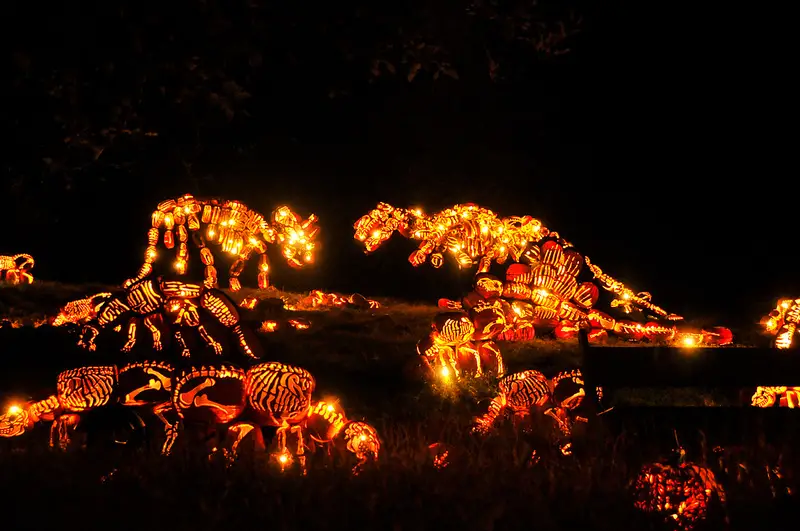 The World's largest Jack O'lantern, carved by Scott Cully (USA) from a pumpkin weighing 821.23 kg (1,810.5 lb) in Bronx, New York, USA, on 30 October 2010. The pumpkin also topped the scales as the world's heaviest. (Source: http://www.guinnessworldrecords.com/records-2000/largest-jack-olantern/)