5. Macallan 64 Year Old in Lalique Cire Perdue – $460,000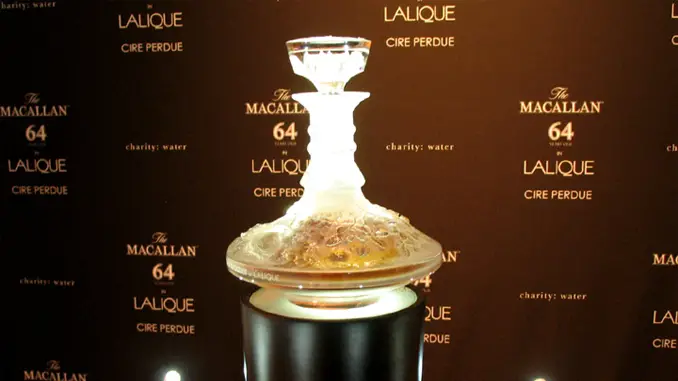 The Macallan, makers of fine scotch, made this blend to celebrate what would have been the 150th birth of the company René Lalique, which has produced some of the finest crystal artisans in the world. The decanter is a one of a kind, and holds 1.5 litres of the scotch which has been aged for 64 years. The scotch was auctioned off for charity in 2010 and the money was used to bring clean water to thirty thousand people living in poverty.
4. Diva Vodka – $1 million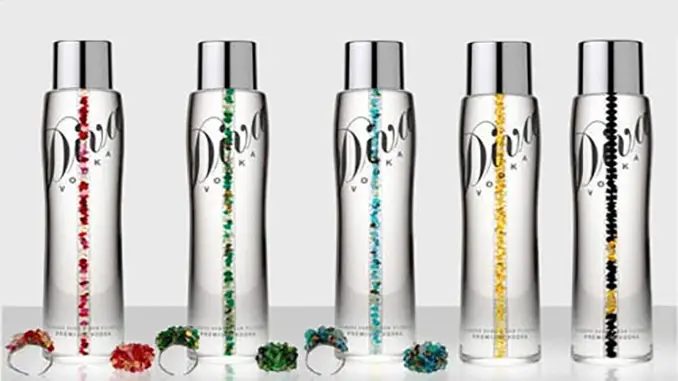 A bottle of Diva Vodka will set you back a cool million. The vodka is triple filtered; first through ice, then Nordic charcoal and finally through sand containing diamonds. The bottle itself has a column of Swarovski crystals stacked up in the middle, featuring combinations of cubic zirconia, topaz, pink tourmaline, amethyst, citrine and peridot that you can also take out to use as a garnish for your drink.

3. Henri IV Dudognon Heritage Cognac Grande Champagne – $2 million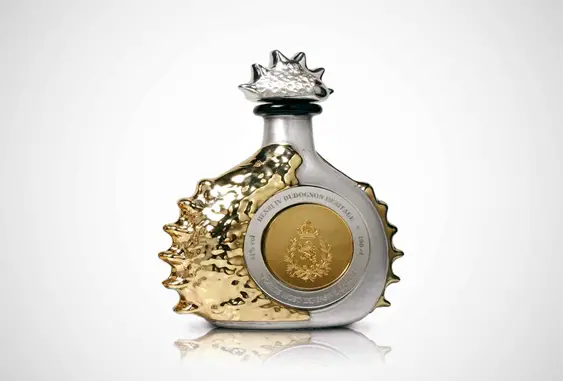 Henri IV was named after French Good King Henry and is something only a king could afford. The cognac has been aged for one hundred years and if that wasn't impressive (and over the top) enough for you, it also comes in a bottle studded with 6,500 diamonds and is also dipped in 24 carat gold and sterling platinum.
2. Tequila Ley .925 – $3.5 million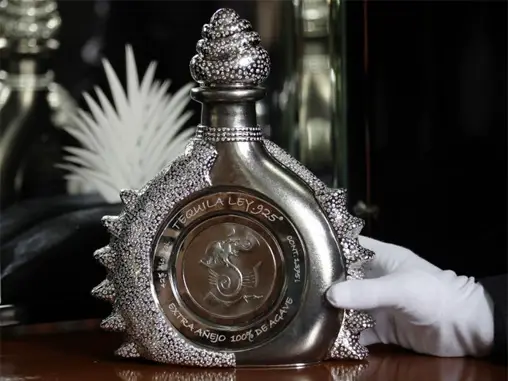 This drink was made by the same people who made the Henri IV Dudognon Heritage Cognac Grande Champagne, and comes in a similar bottle. This bottle has slightly less diamonds encrusted into it, 6,400. The bottle is made from platinum and only very few bottles have been made, and as far as anyone knows, no one has bought a bottle since its unveiling in Mexico City, so no one really knows how it tastes.
1. Billionaire Vodka – $3.7 million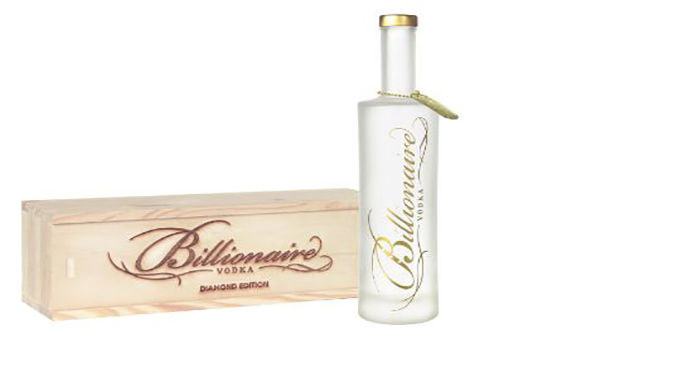 This vodka comes in a diamond-studded bottle, this time featuring only three thousand diamonds, and the product's website claims that it's both the rarest and the best vodka in the world. Like Diva Vodka, Billionaire Vodka is filtered through ice, Nordic charcoal and sand containing diamonds. Unlike Diva, however, you can buy Billionaire Vodka online (via a paypal button on the website) and the bottle will be delivered to your door via a 'white gloved armed secure courier'. They promise to deliver to any location worldwide, too.

—
So there's our list of the most expensive alcoholic drinks ever made. Did this listicle make you thirsty? Let us know on Twitter and Facebook.
Alison is the author of the YA book Ida and the co-editor of the zine Concrete Queers. You can find them on Twitter as @_budgie, or on their website alisonwritesthings.com
Latest posts by Alison Evans (see all)