From a greased up Kardashian's butt to the most star-studded selfie ever taken we take a look at 7 times people broke the internet.
[embedyt] https://www.youtube.com/watch?v=08tq7h9Rqoc[/embedyt]
7. Kim Kardashian's Greasy Butt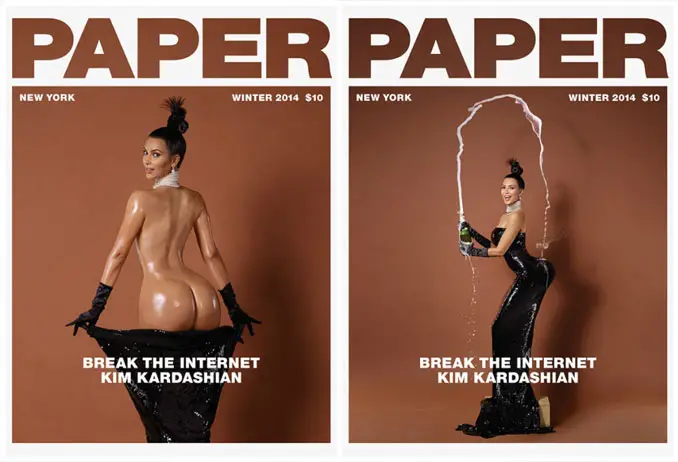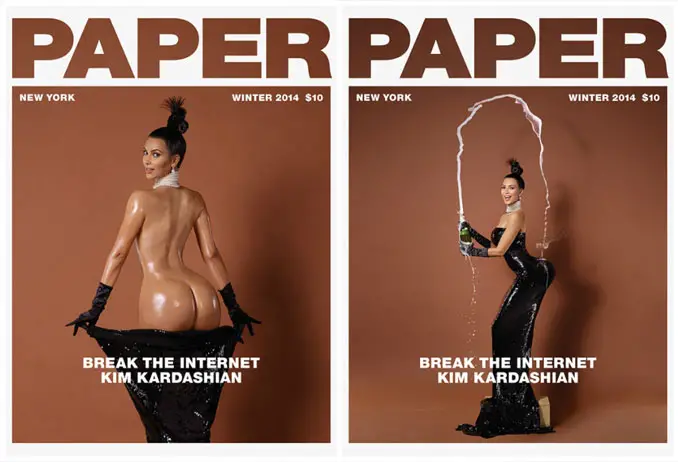 Although most people can't tell you exactly what Kim Kardashian is famous for, she has been responsible for breaking the internet on more than one occasion. With more than 88 million followers on Instagram and nearly 50 million on Twitter, Kim Kardashian West knows how to get attention. In 2014 the celebrity posed for Paper magazine showing off her curvy figure and very shiny butt. Said by many to be the moment the term 'break the internet' was coined, the release of the saucy snaps sent social media sites into meltdown.
In December, 2015, the Keeping Up With The Kardashians star broke the internet yet again when her newly released Kimoji app was downloaded so many times that the Apple app store actually crashed! The internet icon tweeted, urging her fans to be patient as the technical issues were fixed.
Then there are the infamous nude pics Kim has posted on social media. In March 2016, Kardashian posted a pic on Instagram of her standing naked in front of a mirror. The photo stirred up controversy, and starting an online argument about female sexuality and nudity.
Her wedding snap with hubby Kanye West was also at one point, the most liked Instagram photo of all time until half sister Kendall Jenner posted a selfie that knocked her off her throne.
6. Kendall Jenner's Instagram Photo
Keeping it all in the family this pic of half-sister Kendall Jenner was the most liked photo on Instagram (With not a single instagram bot required to inflate the like count!). At the time of writing this the pic had 3.6 million likes but when it was released back in May, 2015 it garnered a staggering 2.5 million likes in just 5 weeks! The previous record as mentioned earlier, was Kim Kardashian's wedding snap with husband Kanye West.
5. Potato Salad Kickstarter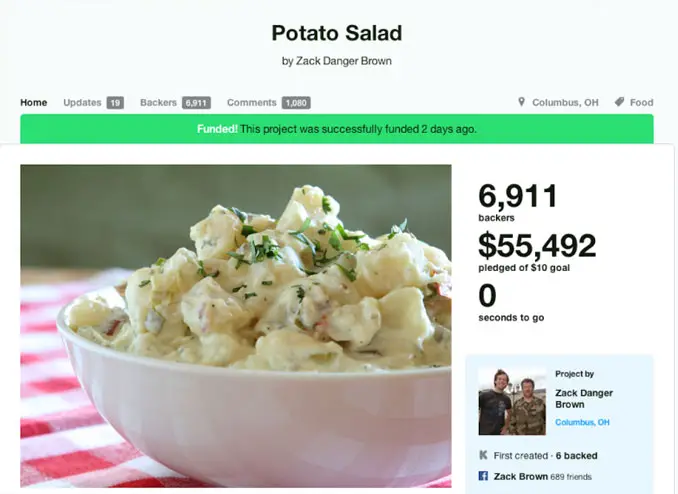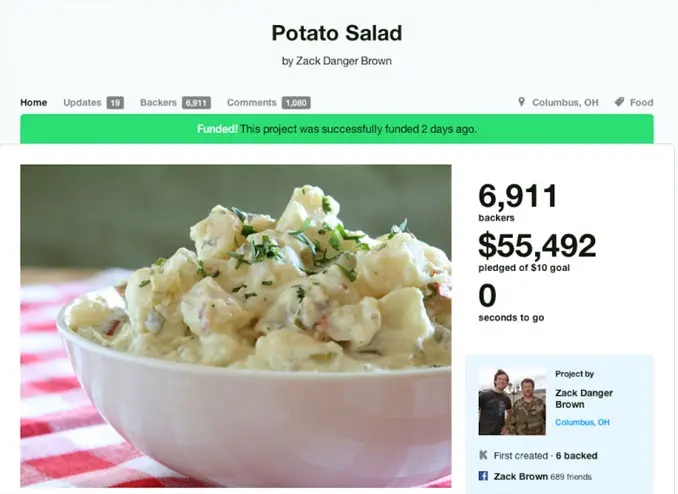 In 2014, Zack "Danger" Brown decided to make potato salad. To fund his craving Brown created a Kickstarter campaign to raise the $10 bucks he needed to buy the ingredients. The internet soon got wind of the culinary entrepreneur's idea and it began to spread like wildfire! Brown's initiative was shared so many times that he ultimately raised a jaw dropping $55 492. He then used the money to throw a huge party called PotatoStock in his hometown of Columbus, Ohio. The party raised money for several non-profit organisations that help to fight hunger in the area, oh, and there was plenty of potato salad for all to enjoy!
4. Justin Bieber's #MyCalvins
In January, 2015 singer turned model Justin Bieber released his #mycalvins underwear campaign for Calvin Klein. According to sources he managed to generate more than 1.6 million mentions on social media within the first 48 hours of releasing the images which was five times the amount of Kim's shiny butt #breaktheinternet campaign. The Biebs who was only 20 at the time helped Calvin Klein gain an extra 3.6 million followers across social media platforms.
When the pics were first released on the singer's Instagram account critics claimed they were digitally enhanced using photoshop. Bieber laughed them off by publishing a photo of himself in a towel to prove the pics were real. To get into shape for the shoot Bieber said he worked out with his trainer 5 days a week and that he wasn't on a special diet but was watching what he ate.
3. Dressgate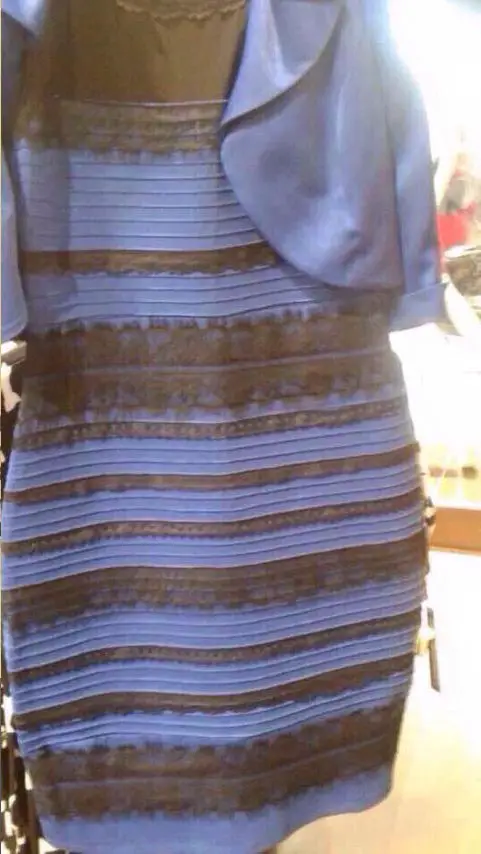 Back in Feb, 2015, it wasn't a person but rather a dress that managed to 'break the internet.' It all started when Cecilia Bleasdale took a photo of a dress she planned to wear to her daughter's wedding. The bride posted the image on Facebook asking her friends about the colour of the dress. The dress gained social media traction when Ceitlin McNeill, friend of the bride and groom and member of the Scottish folk music group Canach posted a pic of the dress to her Tumblr page.
McNeill sent the pic to Cates Holderness of the website Buzzfeed who showed it to other members of the social media team. It immediately started an argument so Holderness set up a poll on the website asking visitors for their opinion. Blue and black or white and gold? She left the office for the day, travelling a short distance by train to her residence. After getting of the train she decided to check her phone and was amazed with what she saw. She was overwhelmed with messages from various sites and could not even open Twitter because it has completely crashed. The poll set a new record for Buzzfeed with more than 673 000 concurrent visitors all viewing the page!
The dress split the Twitter community in two with the creation of the hashtags #dressgate, #whiteandgold and #blueandblack. At it's height, the original Tumblr post was getting nearly 1 million views per minute. The dress sparked such a fierce debate about human colour perception that several scientific papers have since been published discussing the optical phenomenon.
It turns out that the original dress was actually black and blue but no matter how many times I look at it, it still looks white and gold to me.
2. Caitlyn Jenner's Cover Shoot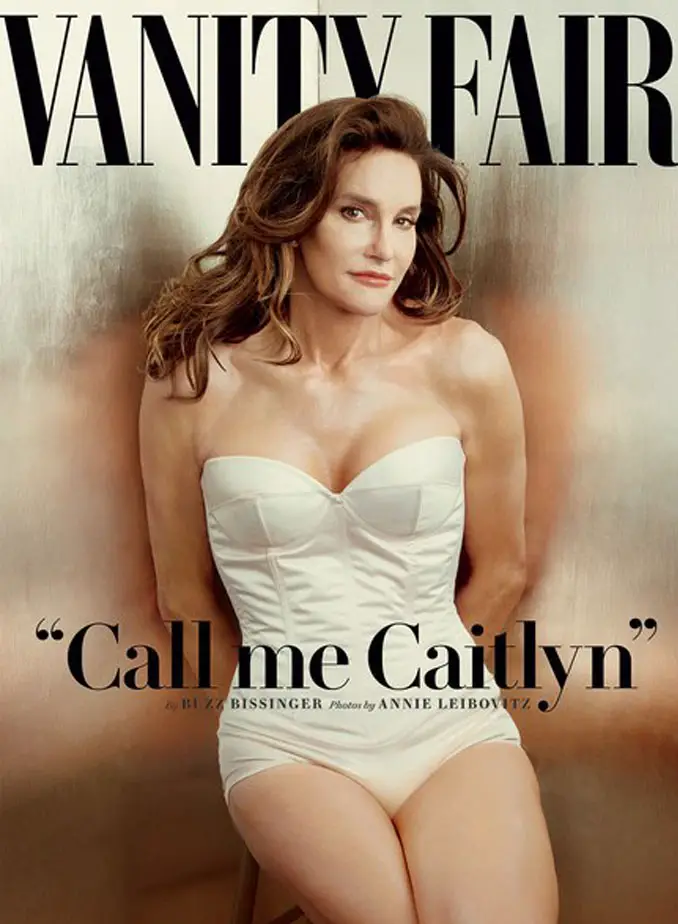 In April 2015, Caitlyn Jenner, formerly Bruce Jenner, revealed her new identity as a trans woman. After announcing her name change in a Vanity Fair cover story in July of the same year, Jenner, using her new Twitter handle @Caitlyn_Jenner tweeted: "I'm so happy after such a long struggle to be living my true self. Welcome to the world Caitlyn. Can't wait for you to get to know her/me." Servers were strained to their limits as Jenner set a new world record for the most Twitter followers gained in the shortest period of time, amassing more than a million in 4 hours and 3 minutes. The staggering achievement beating the previous record set only a month earlier by US President Barack Obama who took 4 hours and 52 minutes to accomplish the feat. Within 4 days Caitlyn Jenner had nearly 2.4 million Twitter followers and another 1.5 million on Instagram.
1. Ellen's Oscar Selfie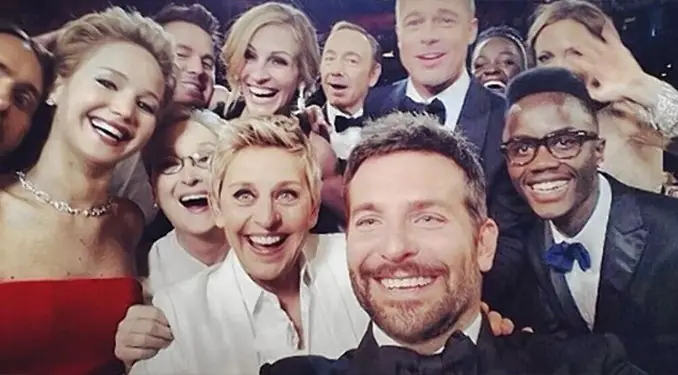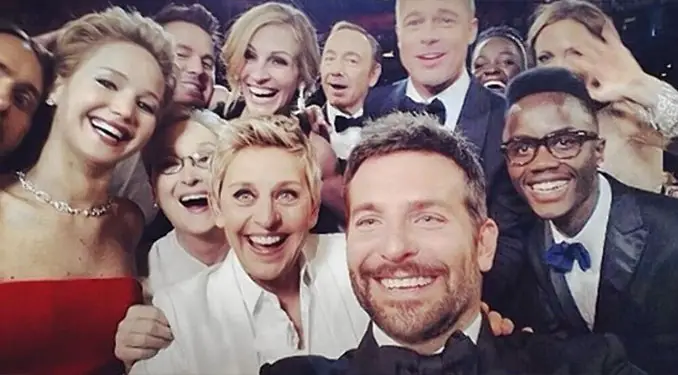 This star-studded selfie was retweeted on Twitter more than 1 300 000 in less than 1 hour. The pic orchestrated by Ellen Degeneres and snapped by Bradley Cooper was taken on March 2nd, 2014, at the 86th Academy Awards. Ellen, who was hosting the awards actually managed to break Twitter, temporarily crashing servers and at the same time setting 2 world records: Most retweeted tweet of all time and the first user to surpass 1 million retweets on a single Twitter post. The pic that captured such Hollywood heavyweights as Brad Pitt, Julia Roberts, Jennifer Lawrence, Meryl Streep and Kevin Spacey has now been retweeted more than 3. 3 million times!
That was 7 times people broke the internet. Can you think of another time someone other than a Kardashian or a Jenner managed to do it? Let us know!