Let's face it, no one likes clowns. The once lovable entertainers have, over decades, transformed into symbols of horror. I don't know what it is about them, whether it's their twisted smiles and unsettling appearance or their unholy proximity to children, whatever it is, clowns are the stuff of nightmares. Usually and thankfully they're only the subject of horror films but the following 5 REAL life clown stories will give you chills.
[embedyt] https://www.youtube.com/watch?v=ERTnqS2XGs8[/embedyt]
5. Wrinkles the Clown Caught on CCTV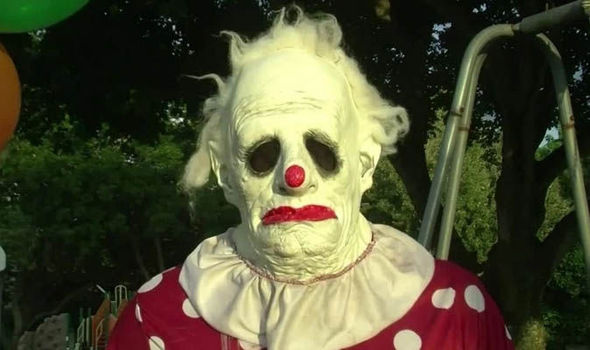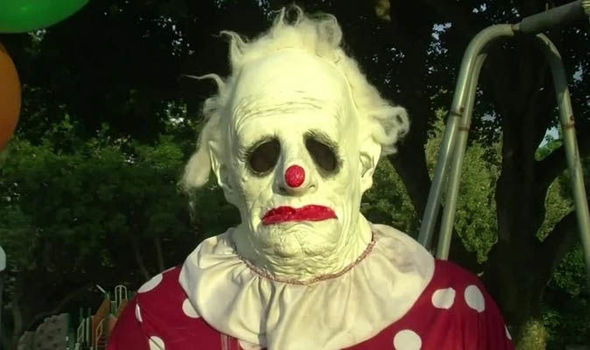 This creepy clown, known as Wrinkles, has been turning up all over Florida. He's been spotted near train stations, by the side of the road and in parks and playgrounds, terrifying anyone nearby.
The man behind the mask is 65 year old Joel Mason from Collier County – a sort of nightmare for hire. One mother recently hired Wrinkles to scare her 12 year old boy straight. Wrinkles stood across the road from the young boy and stared at him while he waited for his morning school bus. The boy started crying in front of his friends and ran home.
If that's not creepy enough, here's some CCTV footage of Wrinkles that went viral in late 2014.
4. Greenwood Cemetery Clown
This clown spawn of Satan has been spotted lurking in the Greenwood Cemetery in Brooklyn. He haunts the grounds carrying a fistful of balloons, standing silently amongst the graves. Security has never been able to catch him.
3. Jacksonville Clown Sightings
These three unsettling clown sightings in Jacksonville, Florida are enough to make you sell your home and get the hell out.
Over several months in 2014 a series of bizarre clown sightings began happening across Jacksonville. These horrifying clown hauntings were captured on CCTV systems that residents had installed in the front of their homes.
The footage shows a clown dressed in red wander up the path uninvited, to a home. He lingers there for a moment, just staring.
Then weeks later another home captured footage of a clown eerily staring up at the camera before ripping a pumpkin to pieces.
Yet another clown was spotted loitering on a property for no reason what-so-ever. He lit up his face with electronic lights then wandered back out onto the street. Watch the footage now:
2. Unsolved Clown Murder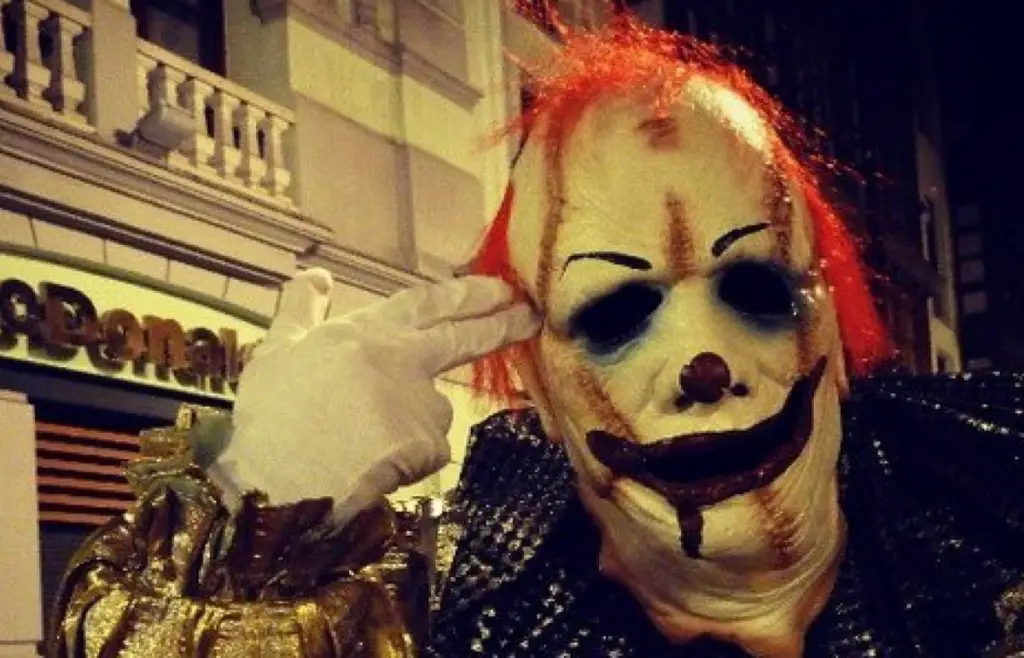 On May 26, 1990, Marlene Warren answered the door to find a clown standing in front of her with flowers and balloons. The clown raised a gun and shot her once in the face. Marlene's son Joseph heard the gunshot and ran downstairs. He discovered his mother lying dead in a pool of blood.
Outside the home, Joseph could see the clown turn to look at him for a moment before getting into a car and speeding off.
The two major suspects of the crime are Marlene's husband Michael Warren and Sheila Keen who allegedly had an affair with Mr Warren. The pair has been linked with several motives including a hefty life insurance payout, plus the ownership of several properties and a car dealership business.
To this day, no one knows why a clown was involved in the murder. The case remains unsolved.
1. John Wayne Gacy Is Pogo the Clown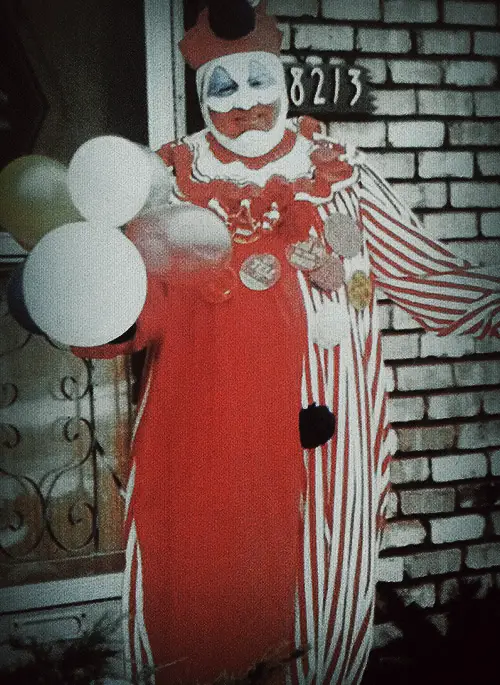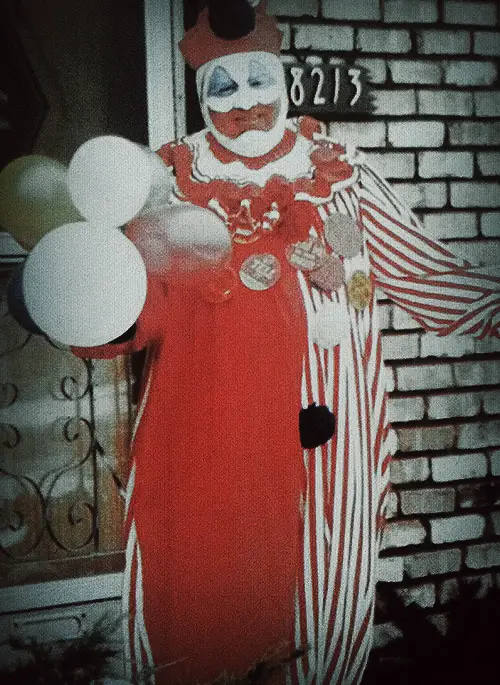 This notorious serial killer known as Pogo the Clown, would entertain children at charity events by day then brutally murder young boys by night.
John Wayne Gacy, was an American serial killer and rapist from Cook County, Illinois who murdered at least 33 teenage boys between 1972 and 1978. Typically he would lure the young men back to his house by force or deception before strangling or stabbing them. Gacy buried 26 bodies in the crawl space of his home. Then when he ran out of room beneath his house he was forced to discard his last four victims in the Des Plaines River.
Gacy was convicted of 33 murders and spent 14 years on death row before being executed by lethal injection on May 10, 1994.
—
So there's our countdown on real creepy clowns. Did this listicle make you require a fresh pair of pants? If so, let us know on Twitter and Facebook.