10. Do You Even Lift Brah?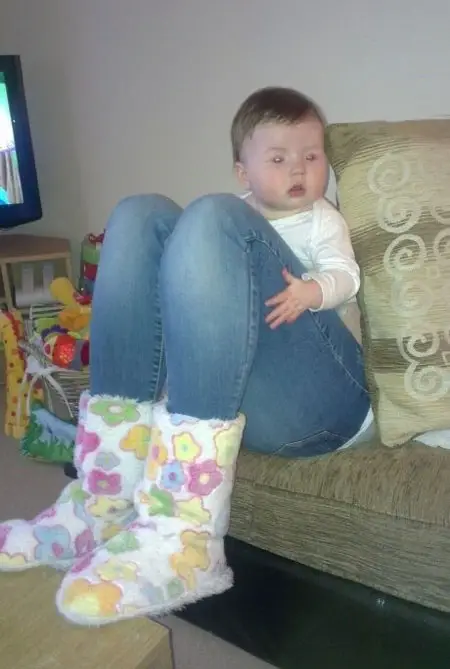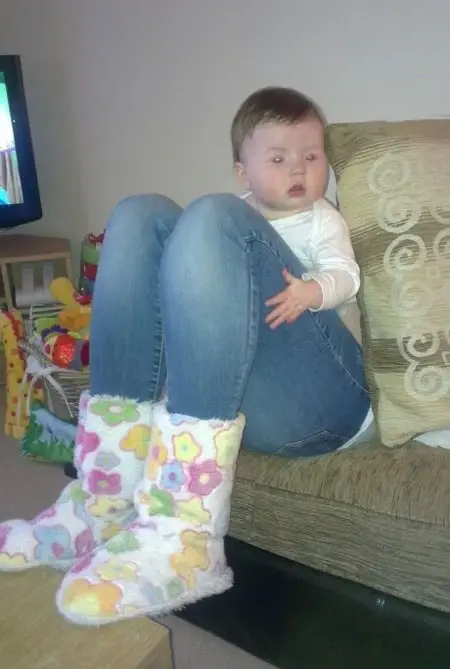 This picture appears to show a baby with gigantic legs! If you look carefully you can see that there is actually a woman lying on the couch with the baby sitting on her lap.
9. World's Biggest Goldfish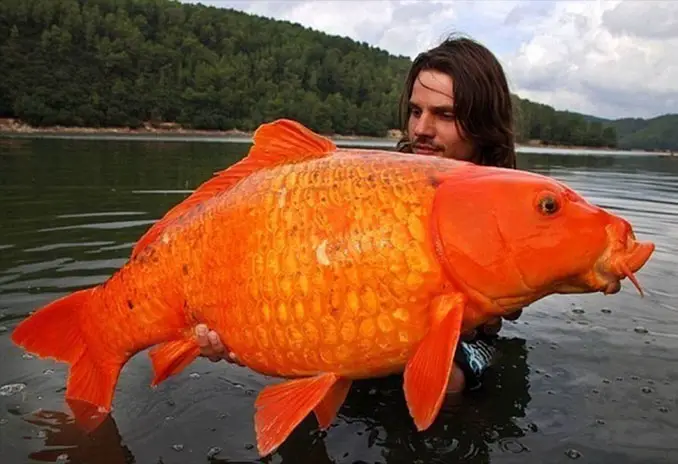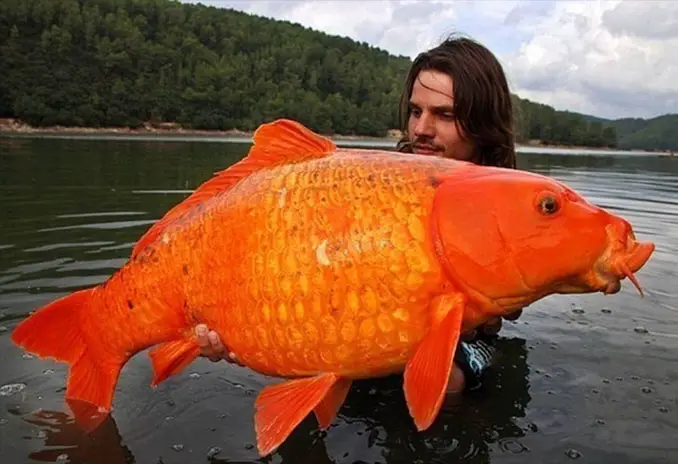 This photo looks totally fake but it is actually real! It is a picture of the world's largest goldfish ever caught. It was a whopping 47.24 inches (1.2 metres) in length! Fisherman Raphael Biagini spent 6 years hunting this elusive monster and it took him more than 10 minutes just to lift it out of the water!
8. Holiday Road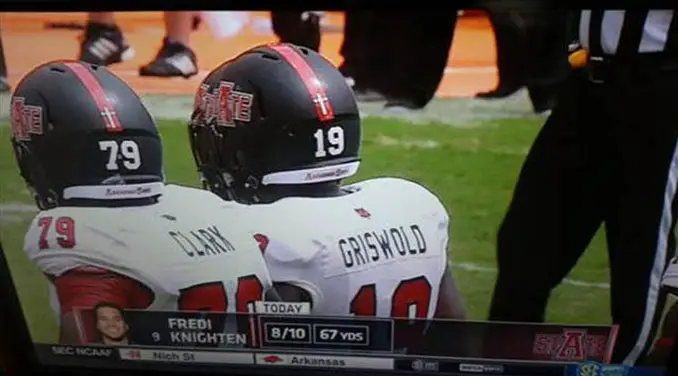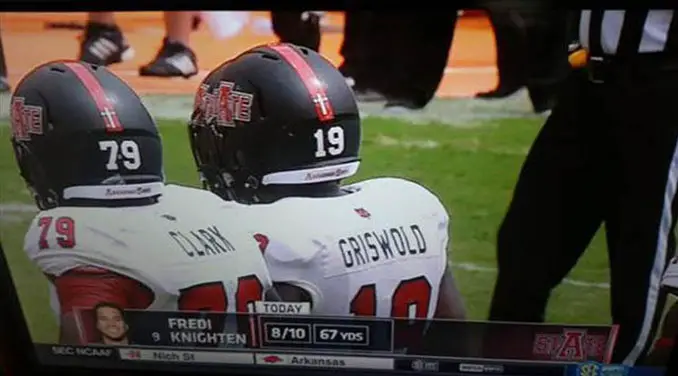 Fans of the National Lampoon's movies will get a chuckle out of this photo. If the team wins the state championship the coach might even take them on a European Vacation!
7. In Da Discount Bin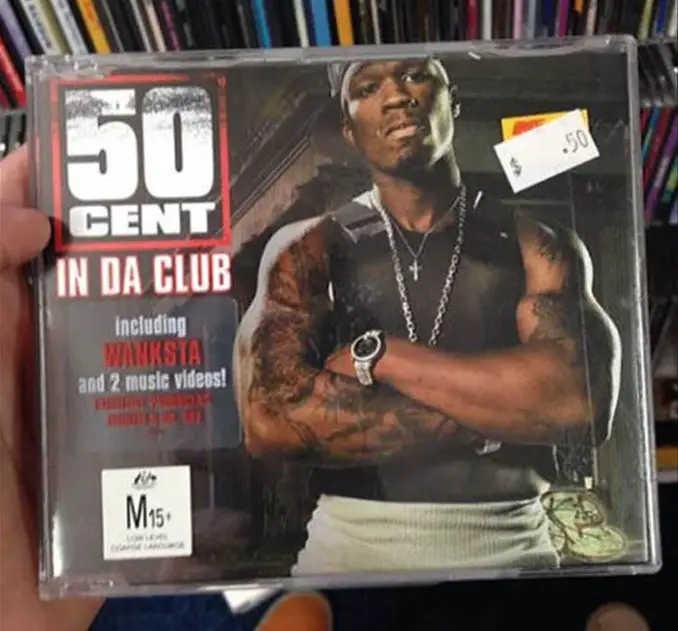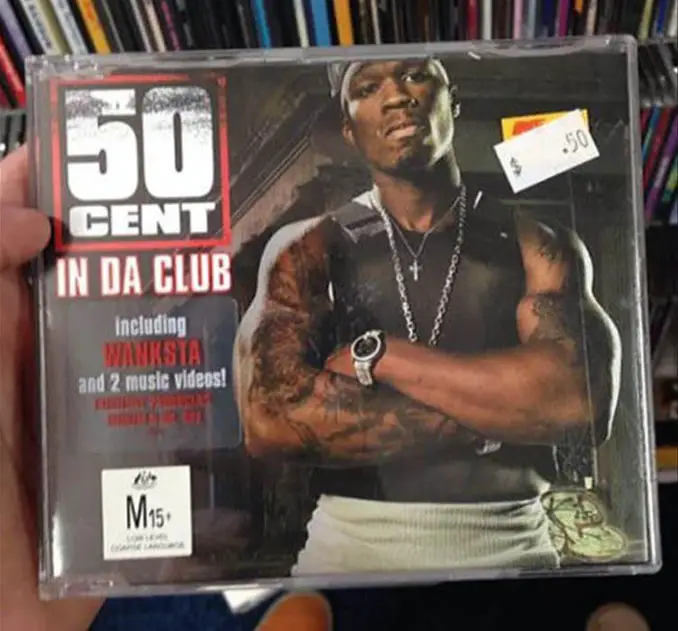 This photo definitely requires a double take! Is that 50 Cent's album for only fifty cents?
6. Overdue Checkup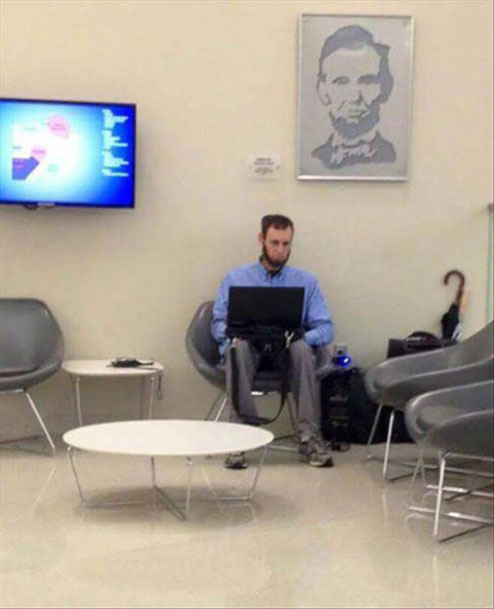 Does this photo actually show Abraham Lincoln on a laptop waiting in a doctor's office? Well he is due for a checkup seeing that his last one was four score and seven years ago!
5. Crowd Support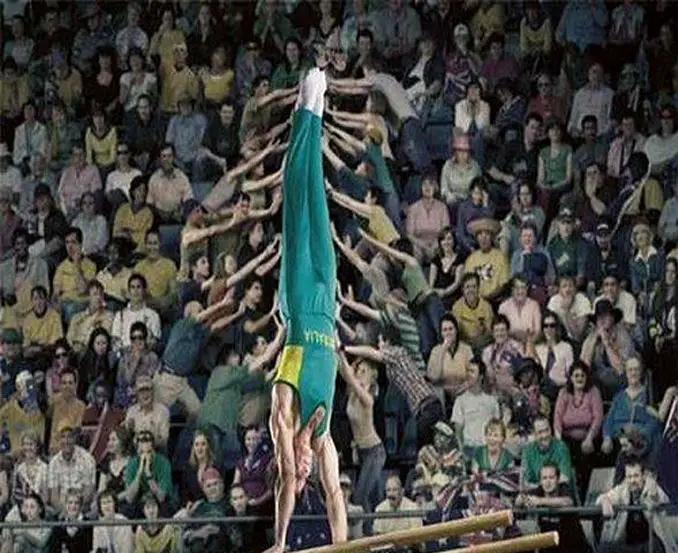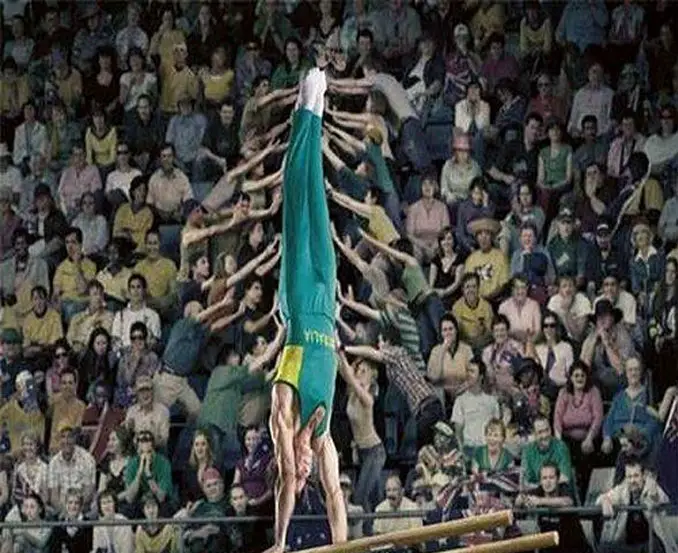 This photo taken at the olympics shows an Australian gymnast performing his routine on the parallel bars. When he holds the handstand, the crowd behind him look as though they are keeping him straight.
4. Nervous Speech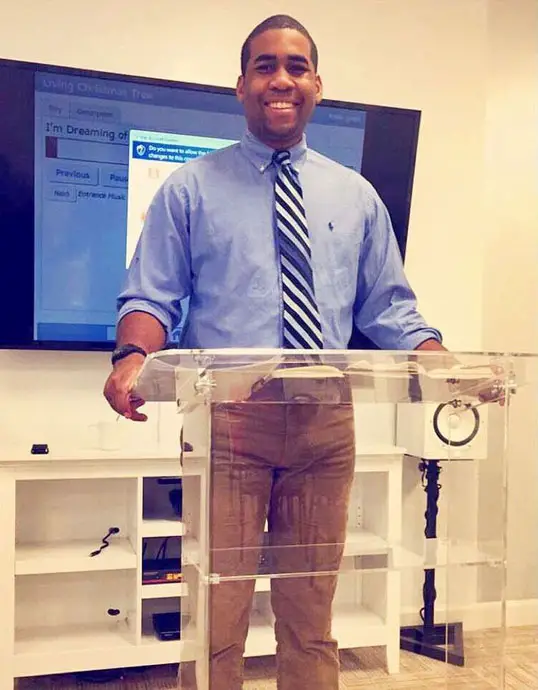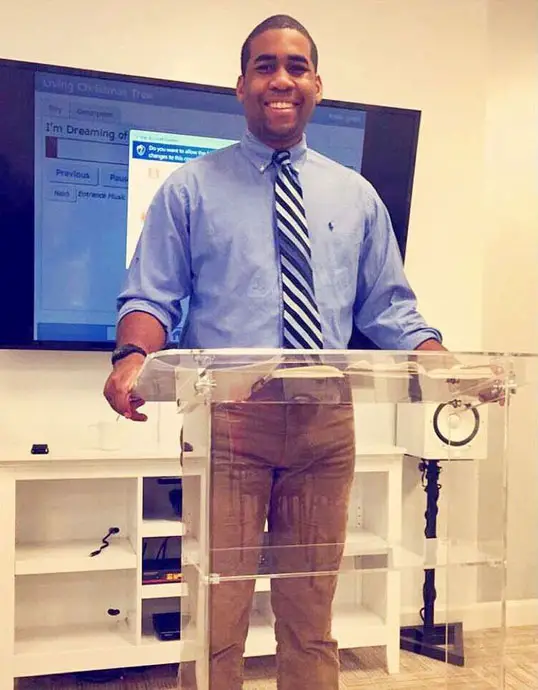 This photo taken during a lecture appears to show the speaker wetting himself! If you look closely at the podium, you can see it is actually a reflection of chairs from the foreground.
3. Dogzilla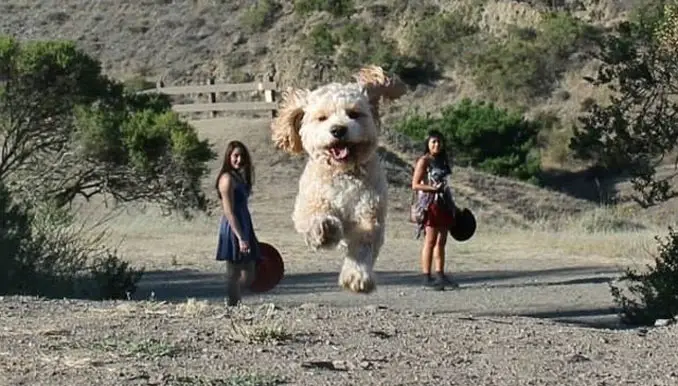 The dog running between the two women in this picture appears to be 15 feet tall! If you look twice, you will notice that the dog is actually much closer to the photographer.
2. Easy Rider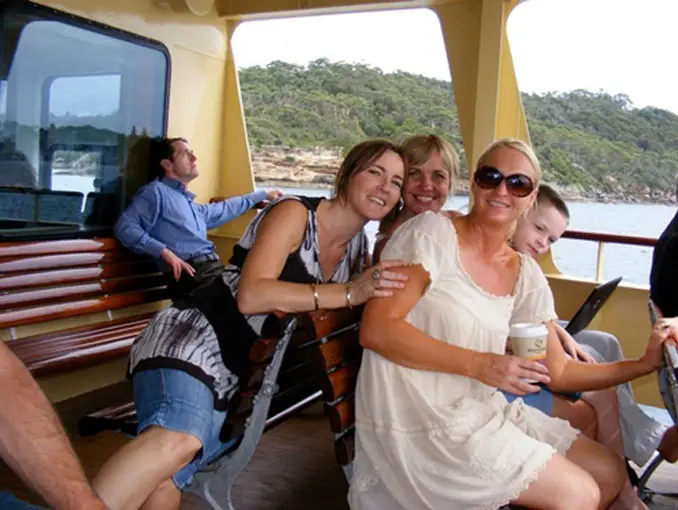 This photo has been around for awhile now but it is so good we just had to include it. At first glance the woman on the left of the picture seems to have a small man riding on her back!
1. Future Arm Wrestling Champion Of The World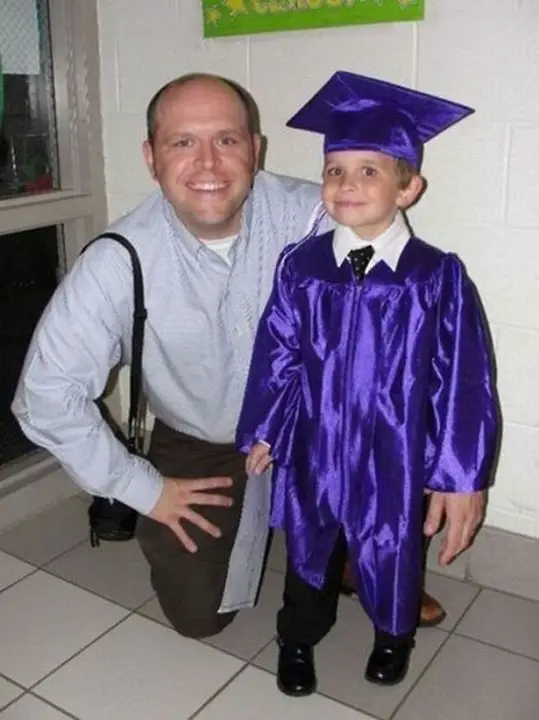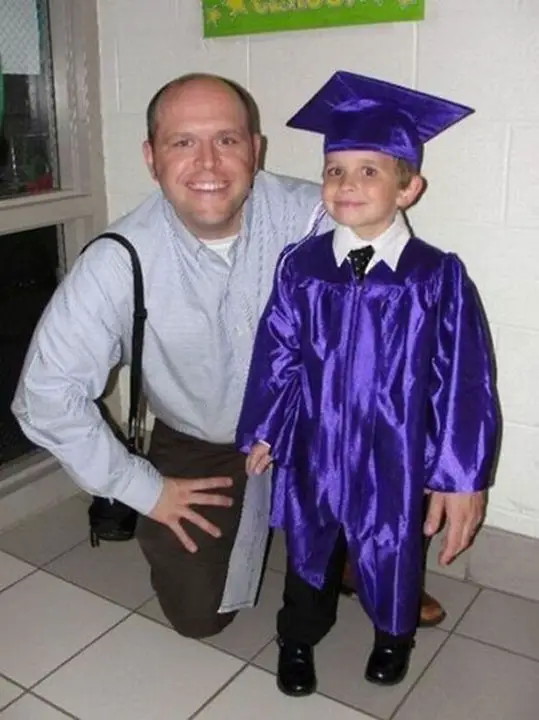 The boy in the purple robe just graduated top of his class. Give him a big hand! Oh, wait… he already has one!
That was 20 photos you have to look at twice. Which was your favourite? Let us know!