10. Kiss Of Death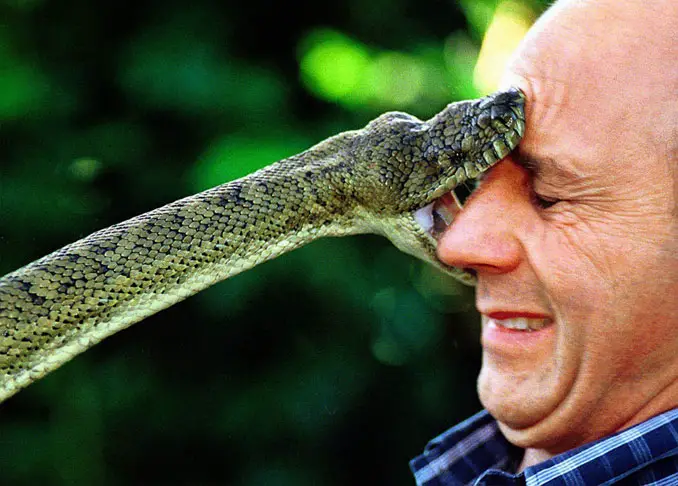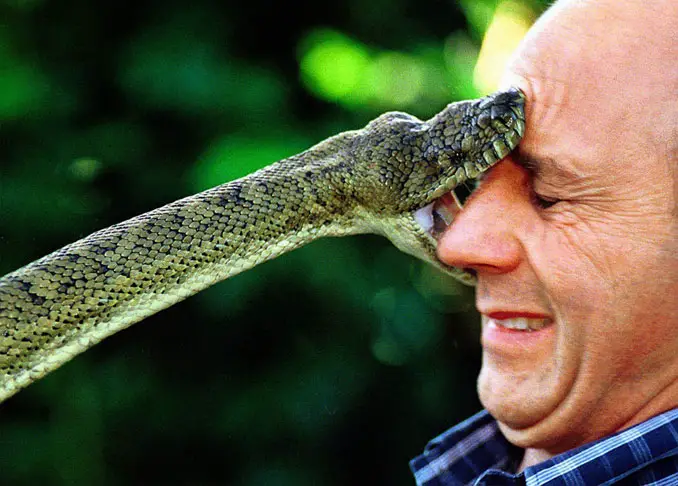 It is never a good idea to ask your pet snake for a kiss!
9. You Has Carrots?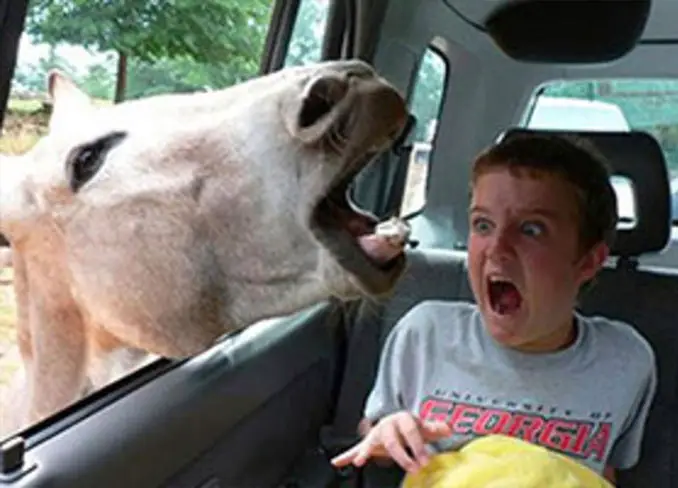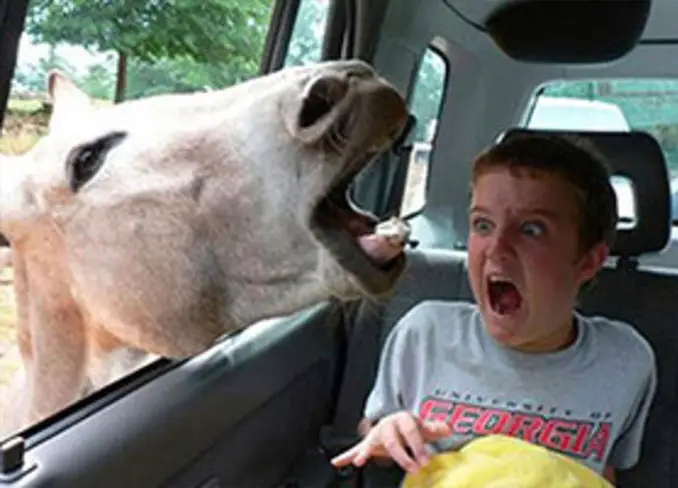 This donkey is making this kid look like a real ass!
8. Bee My Friend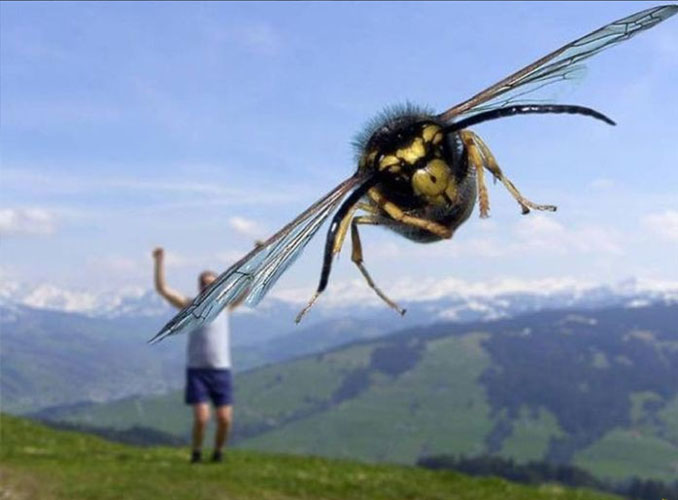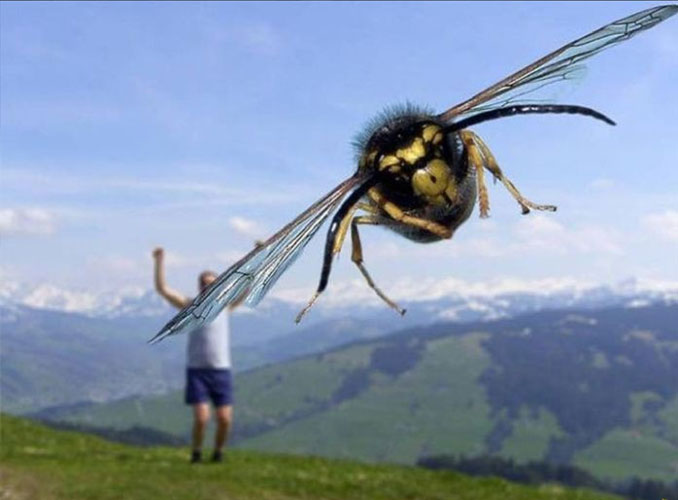 It looks like the man in the background has sent forth a giant bee to do his bidding.
7. Something's Fishy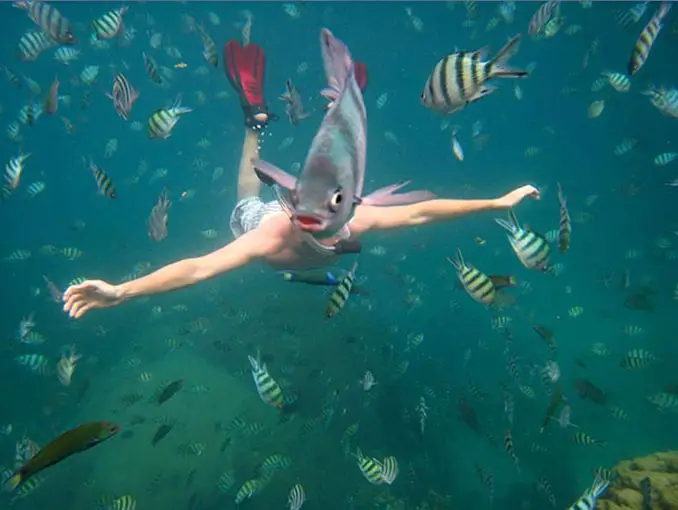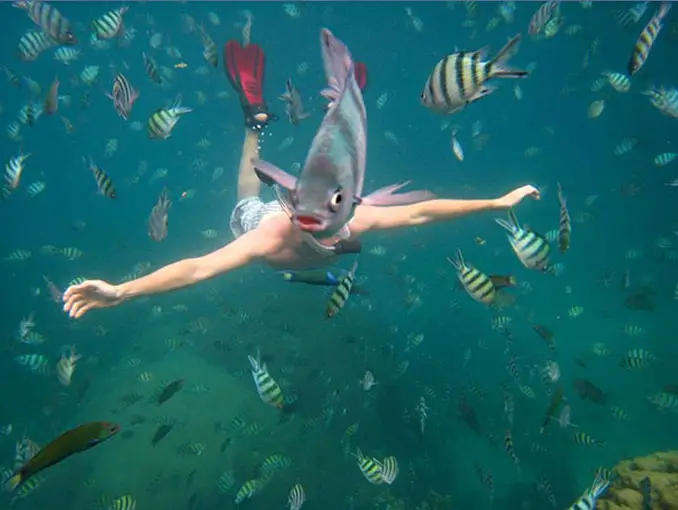 Imagine reeling in your rod only to discover this thing hanging from the end of the line!
6. Mr Ed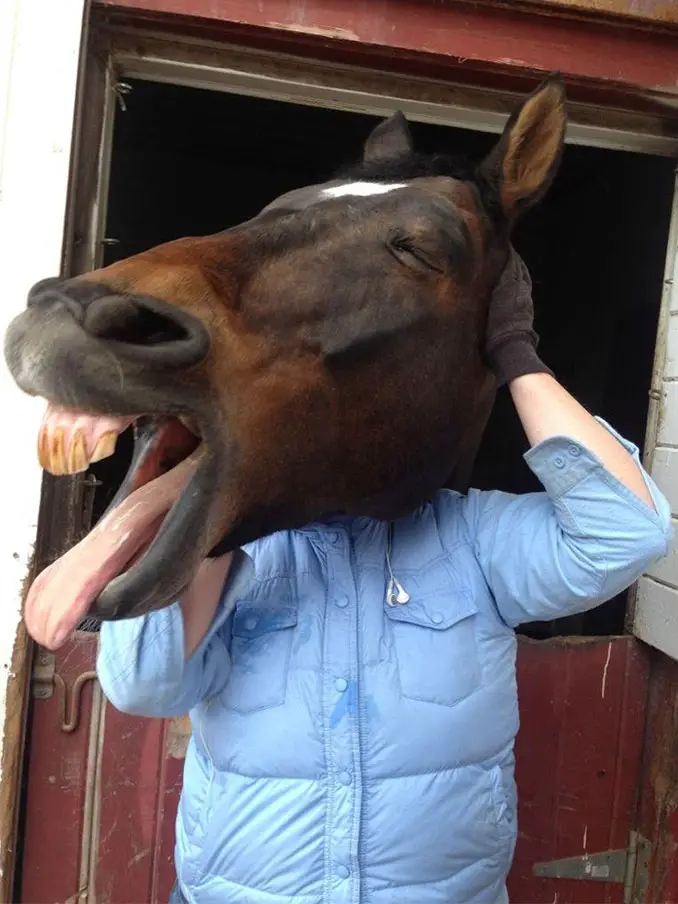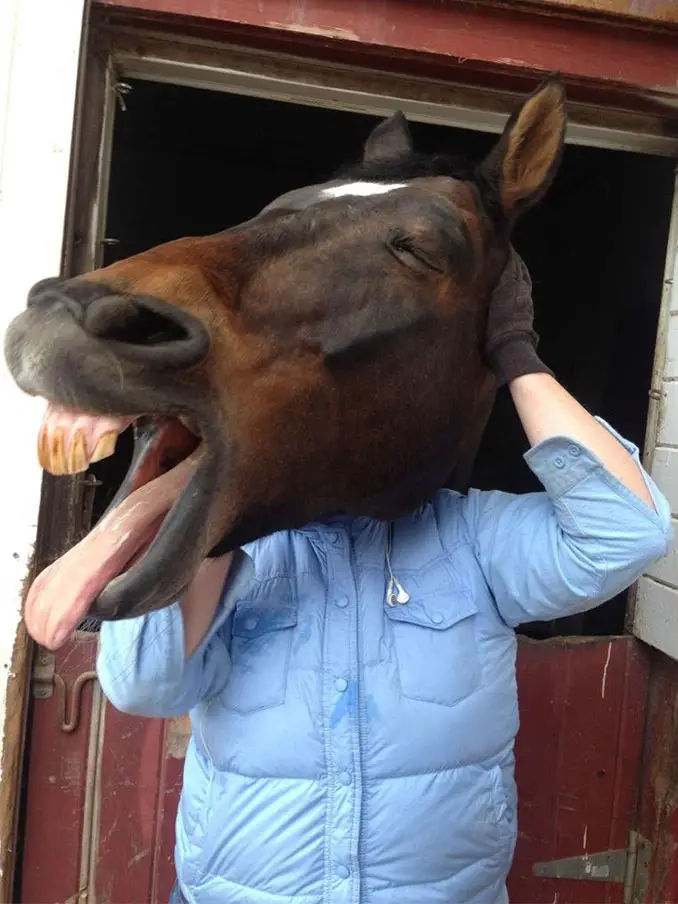 This hilarious photo shows us what a reverse centaur might look like.
5. Mrs Ed
And here is another pic. This time the female of the species.
4. Bubble Mutt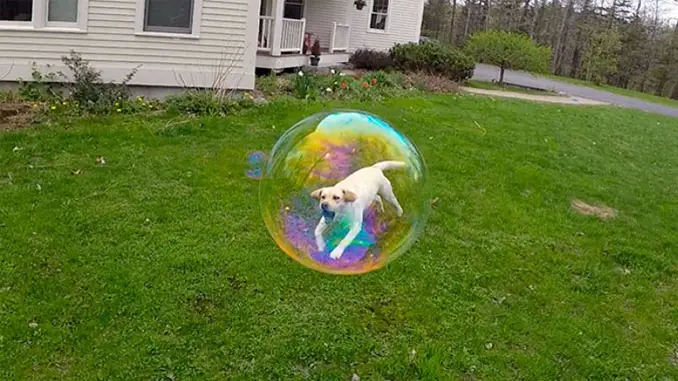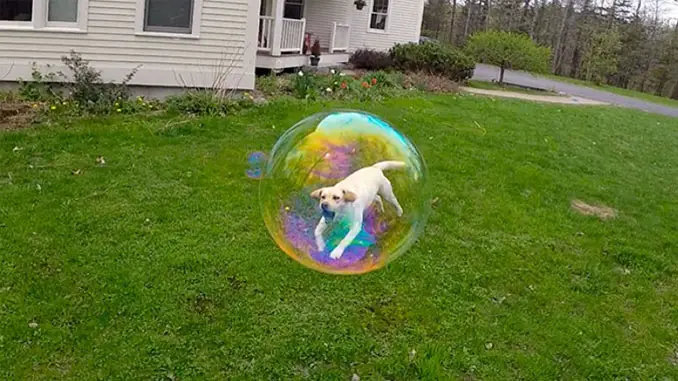 "Hey get me outta here! So scare!"
3. Curious Creature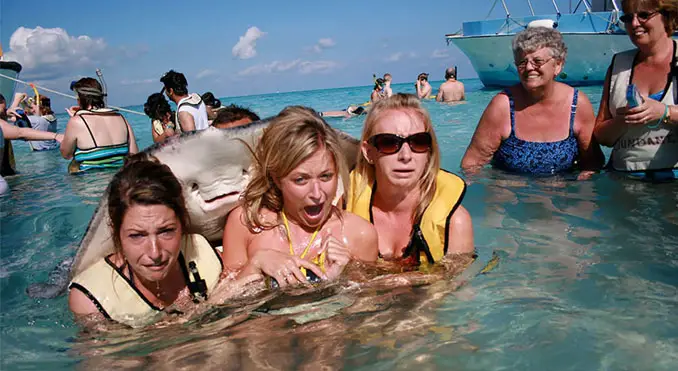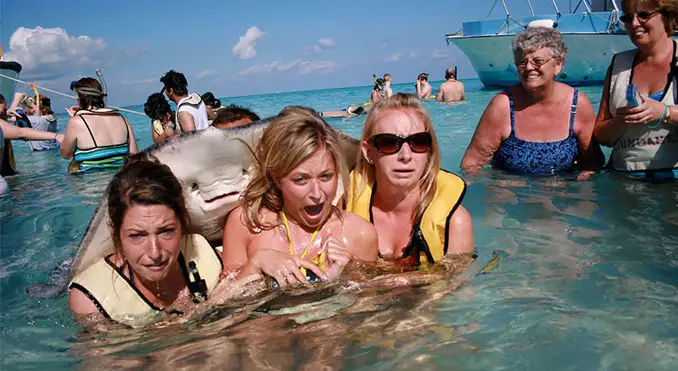 Look at the horrified faces on these snorkelers after this photobombing stingray pops up to say hello.
2. The Butterfly Effect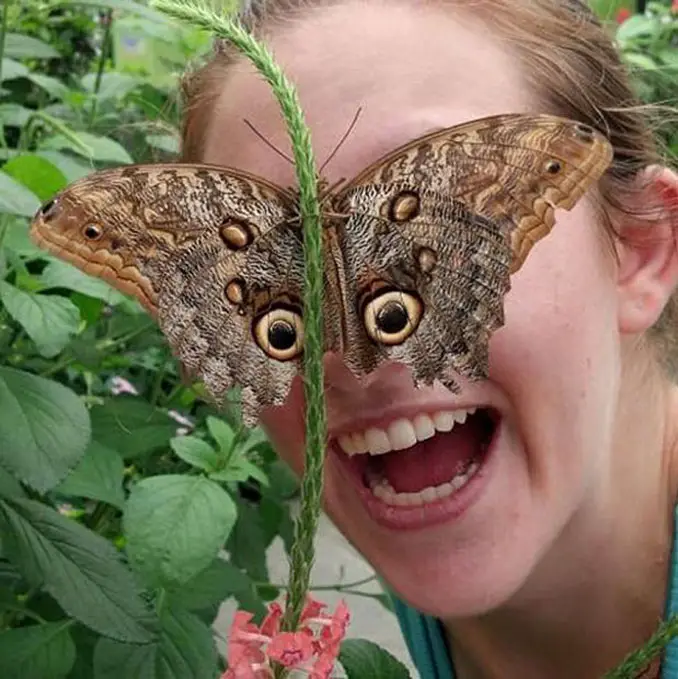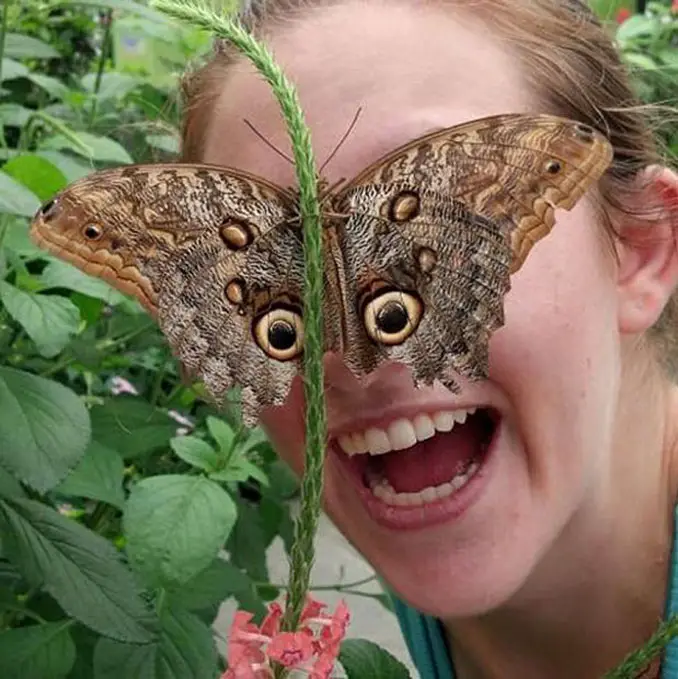 The woman in this photo looks like she is on her way to a masquerade ball. The more you stare at this image the weirder it gets!
1. Special Delivery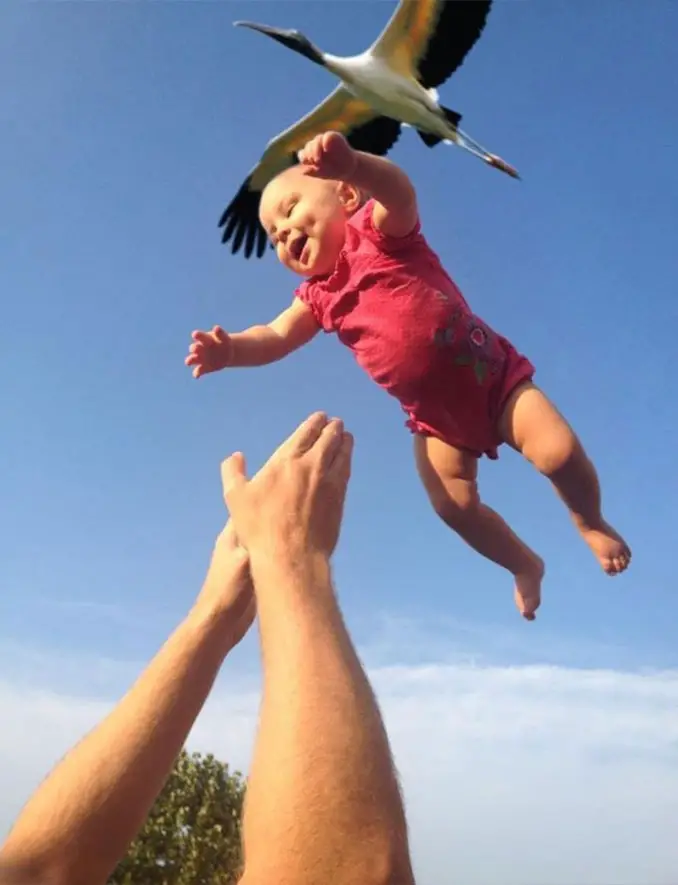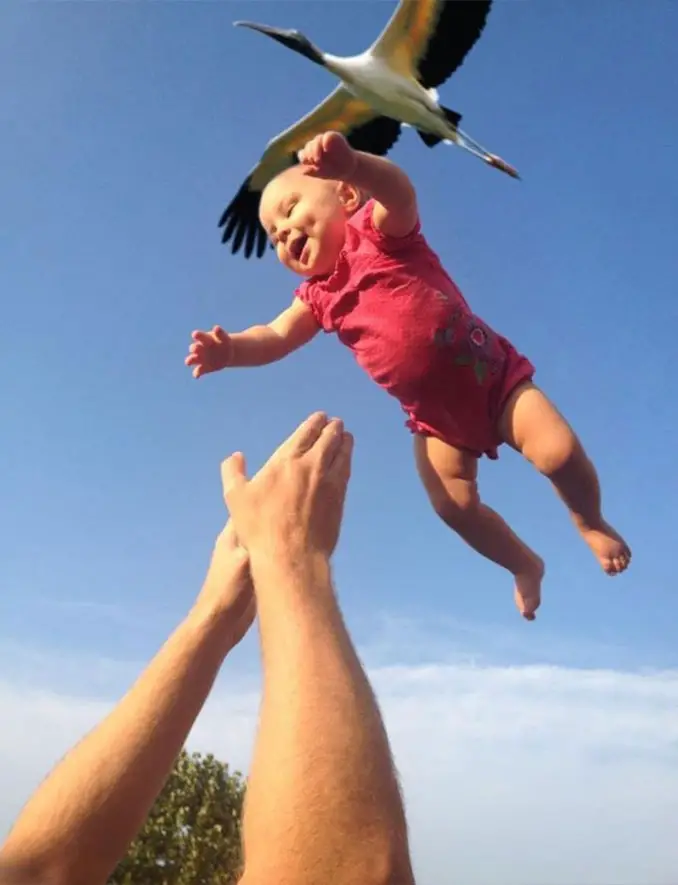 This photo finally proves where babies really come from.
These 20 funny animal photos you have to see are sure to make you laugh. Can you think of any other perfectly timed animal photos that we could add to this list? Let us know!