James Bond, the suave spy that has been delighting audiences for generations. With several dozen books and a movie franchise spanning over 50 years it's safe to say that consumers can't get enough. But how much do you really know about secret agent 007? Join us as we take a look at 20 facts about James Bond you may never have heard.
[embedyt] http://www.youtube.com/watch?v=EHCygr1MDZw[/embedyt]
20. You salty dog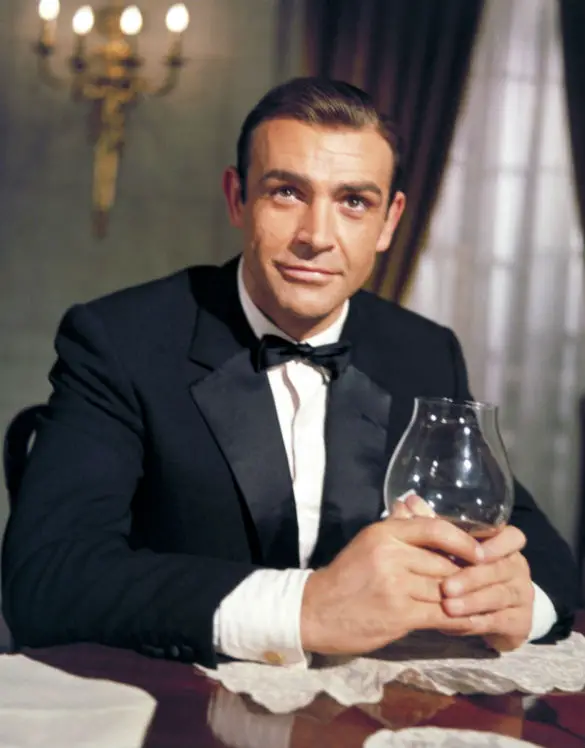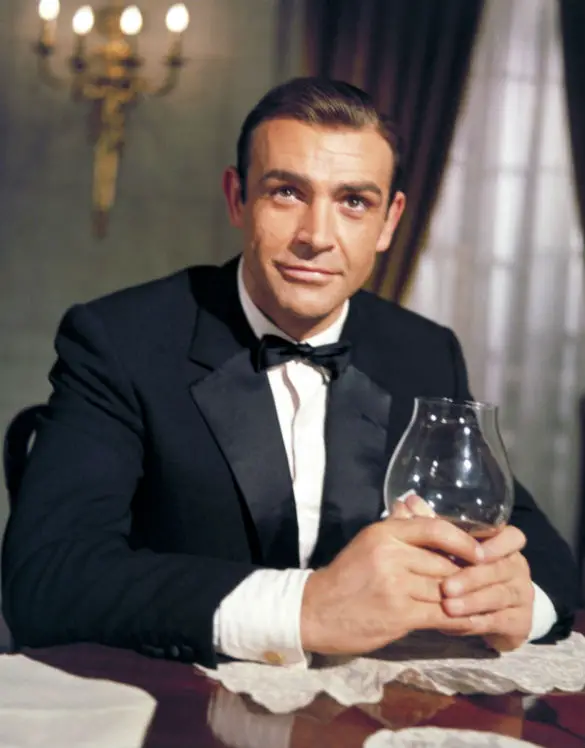 From Dr No to Skyfall, James Bond has slept with 53 women if you don't count him sleeping with Eve during the shaving scene of Skyfall – that's a pelvis breaking average of 2.3 women per film!
According to research done by extramarital dating website illicitencounters.com, Roger Moore was the most promiscuous of Bonds. He bedded 19 women over seven movies. Sean Connery's time as 007 saw him net 15 bountiful beauties over 6 films while Pierce Brosnan came in as the third randiest Bond, over his four films he slept with a pants numbing nine women.
19. Did You Know?
James Bond's weapon of choice, the Walther PPK, is the same gun that Adolph Hitler used to kill himself on the 30th of April, 1945.
18. A license to kill
From Dr No to Skyfall, James Bond has killed a whopping 378 people, with over 950 people dying from other causes like explosions. (Excluding the 1954 Casino Royale, the 1967 Casino Royale and Never Say Never Again) The most lethal Bond movie to date is Sean Connery's You Only Live Twice with 196 total deaths. The deadliest Bond however was Pierce Brosnan, he killed 135 people over four films, averaging out to 33.8 kills per movie.
17. Did You Know?
Q's real name is Major Boothroyd. It's only mentioned in Dr No, From Russian With Love and The Spy Who Loved Me.
16. That's missing an M
For Your Eyes Only in the only James Bond film to not feature the character M. Bernard Lee, who played the character in the first 11 films, passed away during pre production. As a sign of respect M was written out of the script, said to be 'on leave'.
15. O.K Connery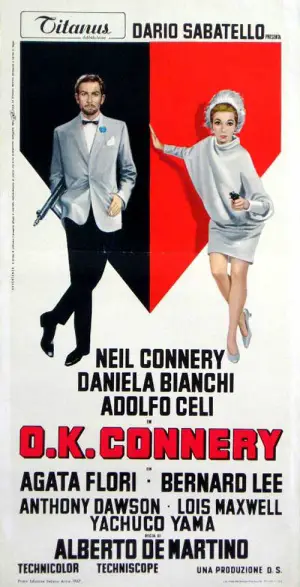 In 1967 a James Bond rip-off called OK Connery was released starring Sean Connery's brother Neil Connery. The film is about a plastic surgeon, played by Neil Connery, who is blackmailed by the government into serving as a spy. It received negative reviews and clearly didn't launch Neil into stardom.
14. Did You Know?
M's house in Skyfall is actually the former residence of Bond composer, John Barry.
13. Who knows the OO's
Here's a brief run down on those brazen enough to achieve 00 status. 001 is known as Edward Donne and is only referenced in the Raymond Benson Novel, Doubleshot. Over the course of 24 Bond films, James' fellow secret agents 002, 003, 004 and 009 have been killed in action. Stuart Thomas was agent 005 until an eye defect impaired his ability to use a firearm in the novel Colonel Sun. 006 is of course Alec Trevelyan, the wayward spy turned villain in Goldeneye. According to the novel Moonraker, 008 is on recuperative leave after a mission behind the iron curtain. He's also referenced several times in Goldfinger as 007's replacement. 0010, John Wolfgramm, is mentioned in the novel The Man With The Red Tattoo. 0011, known as 'Cederic' vanishes on a mission in Singapore in the Moonraker novel. 0012 is never mentioned on screen but the novelisation of The World Is Not Enough suggests that Bond is investigating his death at the beginning of the story. And finally the last known 00 agent is a female. 0013, known as Briony Thorne appears in comic strip Fear Face published in the early 70's. Thorne is revealed to be a double agent for China.
12. Balding Bond
Believe it or not, Sean Connery actually wore a toupee in all his appearances as James Bond.
11. Bond is named after a bird watcher
Ian Fleming named the character 'James Bond' after ornithologist Dr. James Bond, a caribbean bird expert. During an interview Fleming remarked that he wanted 'the simplest, dullest, plainest-sounding name' he could find and happened to have Dr. Bond's book Birds of the West Indies on hand while writing Casino Royale.
10. Fancy dress contract
While contracted to play Bond, Pierce Brosnan wasn't allowed to wear a tuxedo in any other film outside of the franchise.
9. Did You Know?
Ian Fleming wrote Chitty Chitty Bang Bang.
8. Famous Fleming titles
Here are some book names Ian Fleming used for his James Bond stories that haven't been used as film titles:
Risico
The Property of a Lady
The Hildebrand Rarity
007 in New York
7. Did You Know?
The screenplay for You Only Live Twice was written by Roald Dhal
6. Take the shot
According to Gordon Stanger from New Scientist, over the first 22 films, James Bond was shot at approximately 4662 times.
5. Girl in Bond film used to be a man
Caroline Cossey is an English model and famous trans-woman that had a minor role in For Your Eyes Only. At the time of filming, the director and casting agent didn't know she was born a man. When the film was released, a tabloid ran an article exposing her sexual transition. This derailed her modelling and acting career. However, she later posed for Playboy in 1991 as an acknowledged transexual. Cossey has since been a strong campaigner for transgender rights.
4. Steven Seagal was James Bond's martial arts instructor
During the filming of Never Say Never Again, Sean Connery was taking martial arts lessons with Steven Seagal. According to Connery, during a training session Seagal got so angry that he broke Connery's wrist.
3. Here's a list of other actors considered for the role of James Bond:
Carey Grant
Clint Eastwood
Burt Reynolds
Adam West
Christopher Lambert
Sam Neil
Mel Gibson
Liam Neeson
Sean Bean
Clive Owen
Henry Cavill
2. Scuba Diving in a Tuxedo
The iconic opening scene of Goldfinger that depicts Bond unzipping his wetsuit to reveal an immaculate, dry tuxedo may not be as far fetched as it appears.
A real life MI6 agent, Peter Talezaar, was assigned a mission to rescue two agents in a Nazi controlled casino. According to the historian who uncovered the mission, Talezaar wore a wetsuit specially designed to keep his tuxedo completely dry. Once he reached the shore he splashed alcohol on himself, acted drunk to get past the guards and successfully rescued the captive agents.
1. Danial Craig gets Aston Martins for life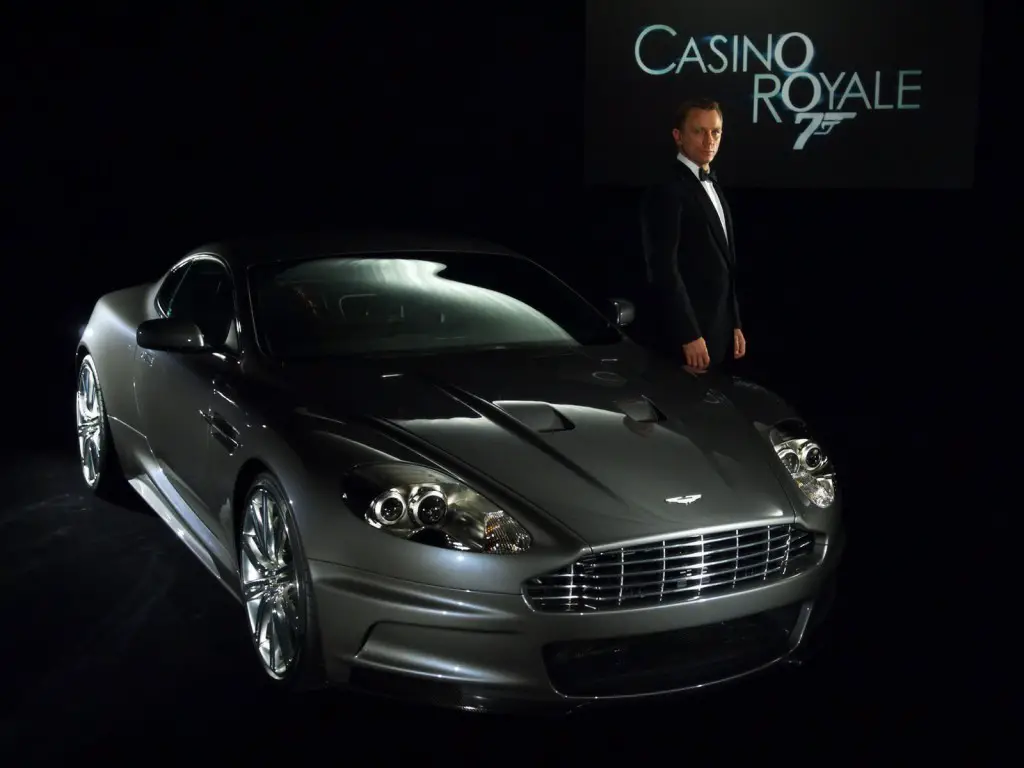 According to autorevolution.com, Aston Martin offered the english actor any Aston Martin car, any time, for the rest of his life. Essentially, Craig can walk into any Aston Martin dealership and say, 'One please' and drive off.
—
So there you have it, 20 facts about James Bond you may never have heard. And with the brand new film Spectre set for release in Australia on November 12 we couldn't be more excited to bring you this list of surprising James Bond Facts. What do you think, did we miss anything? Let us know on Facebook and Twitter.