7. Hef Had a Fight with John Lennon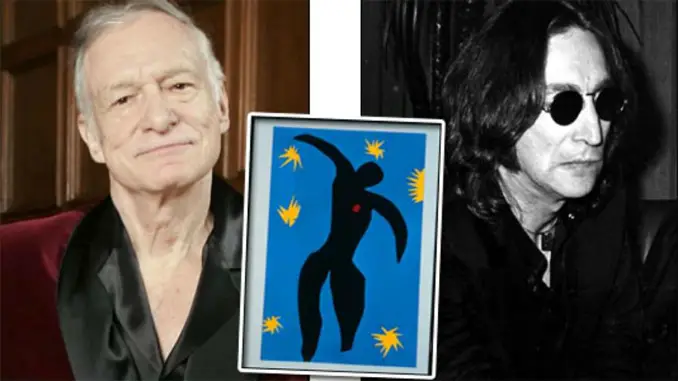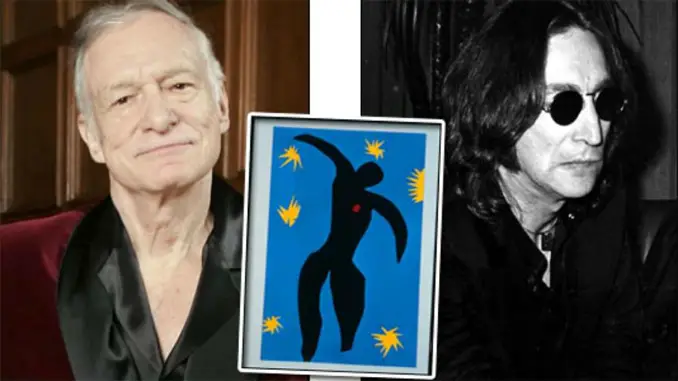 In the 1970's, John Lennon was almost banned from the Playboy Mansion for life. Whilst attending a party at the mansion, The Beatles star reportedly took one of Hefner's original Matisse paintings off the wall and put his cigarette out on it.
6. Hef Served in The Army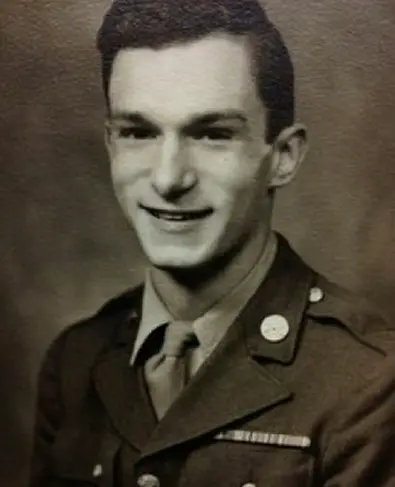 During World War II, Hefner served in the U.S. Army as a writer and cartoonist for a military newspaper from 1944 to 1946.
5. The Genius of Hefner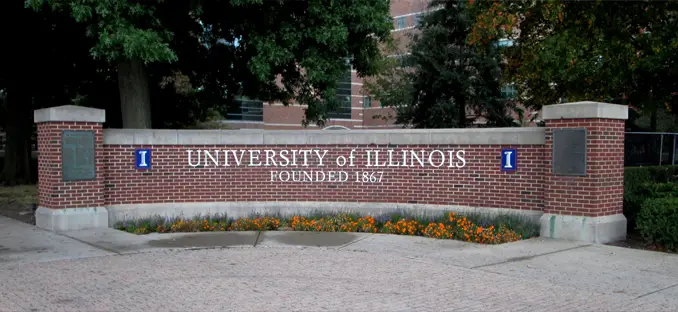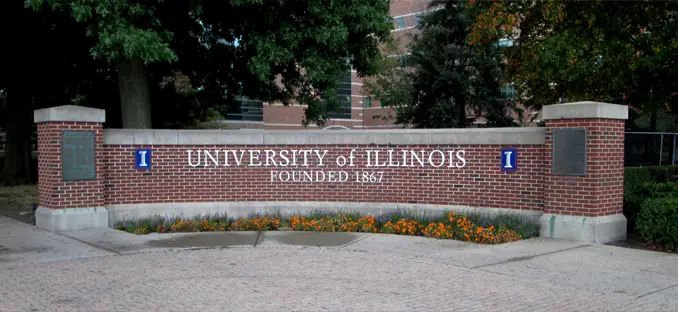 In 1949, Hefner graduated from the University of Illinois earning a bachelor of arts in psychology and a double minor in creative writing and art. After completing his degree, he took a semester of graduate courses in sociology at Northwestern University in Illinois but soon dropped out. Hefner had a genius level IQ of 152 but reportedly never excelled as a student.
4. Hugh Hefner's World Records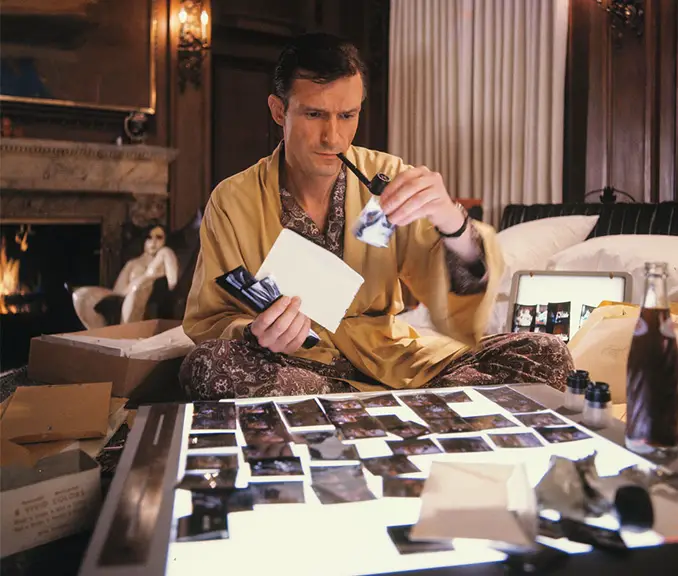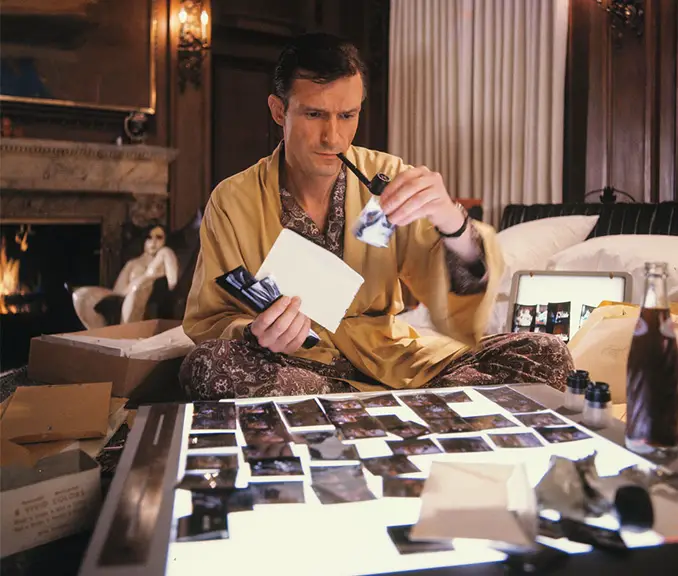 Hugh Hefner holds 2 world records: The longest career as an editor-in-chief of a magazine and the largest collection of personal scrap books.
3. Hef's Favorite Drink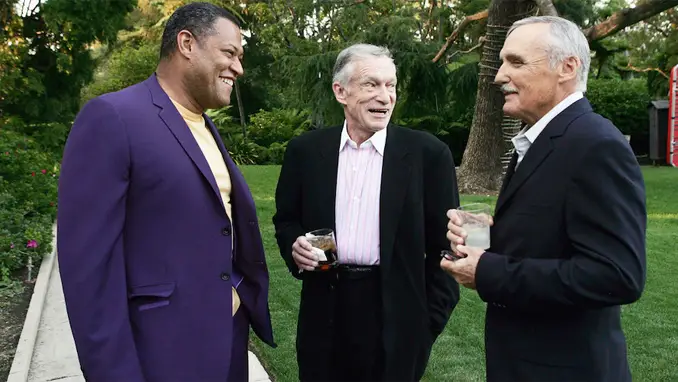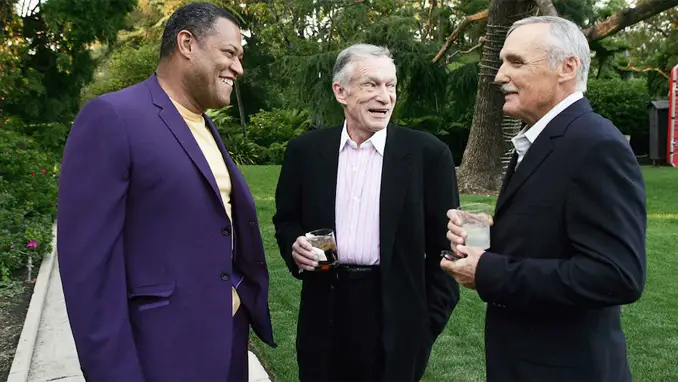 Hefner's favorite drink was Jack Daniels and Pepsi and he had been reportedly known to drink as many as 36 bottles of Pepsi in a day. He also loved to eat baked goods especially cookies that his chef's would bake for him daily and store in his own personal cookie drawer.
2. The Grotty Grotto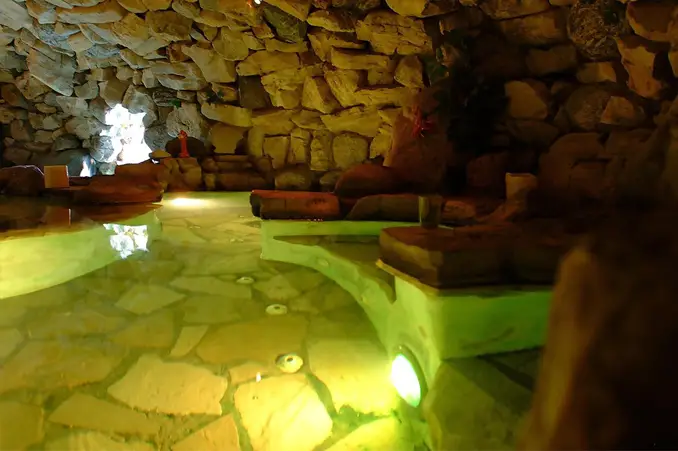 In February 2011, 123 people became ill after attending an event at the Playboy Mansion. The disease outbreak was traced back to a hot tub in the mansion's grotto where epidemiologists discovered bacteria that causes Legionaries' disease.
1. The Big Bunny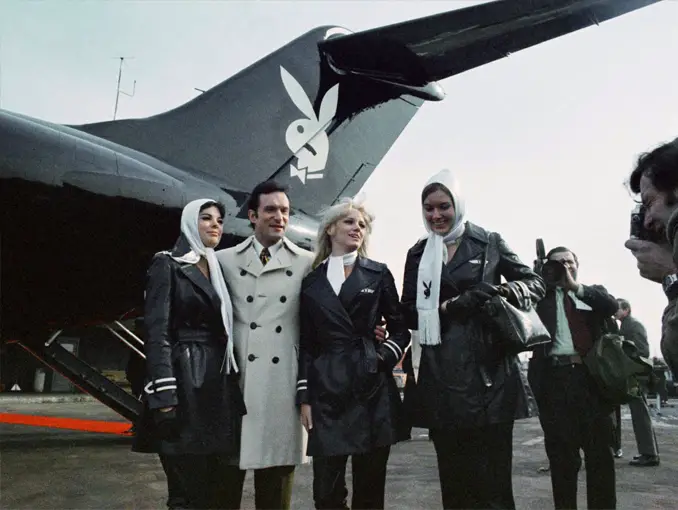 In the late 1960's, Hugh Hefner purchased a custom made 119 foot DC-9 jet airliner. Nicknamed the 'Big Bunny', the plane was painted black with the iconic Playboy symbol in white on the tail.
It was customized to include a bed room, living room, dining room, conference area, disco and fully stocked bar. Hefner used the plane to fly all around the world and would tape episodes of his television show, Playboy After Dark while travelling between his homes in L.A. and Chicago.
According to reports, one time a Moroccan Sultan even organised a traveling beach party to greet them when they landed in Northern Africa.
In 1975, Hefner sold the plane to Venezuela Airlines where it was used as a commercial airliner until 2004.
Hef certainly was one of a kind! That was 10 facts about Hugh Hefner you may never have heard. Can you think of any other interesting facts? Let us know!