6. Twin Fates
On Christmas Eve of 1994, identical twins Lorraine and Levinia Christmas of Norfolk decided to drive to each other's house at the same time to deliver a present. The weather was cold and the roads were icy. Both sisters lost control of their cars and had a head on crash – with each other! Luckily they both survived the accident and were taken to a nearby hospital where their father – Father Christmas was recovering from surgery.
5. The Girl From Petrovka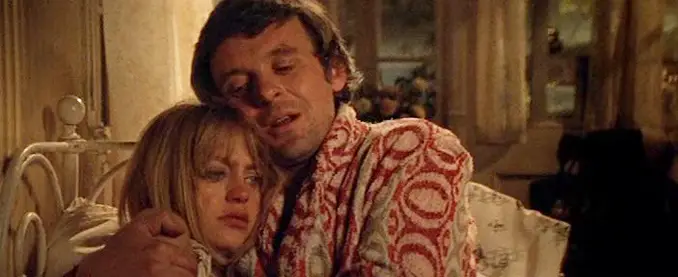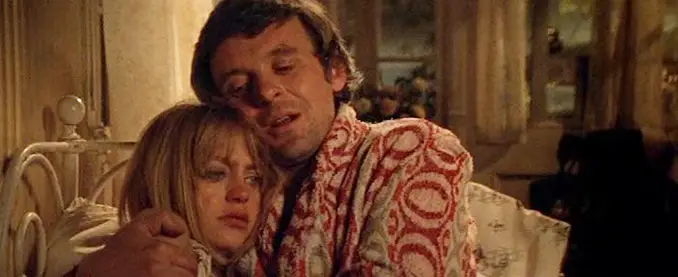 In the early 1970's, Anthony Hopkins was cast in a film called The Girl From Petrovka which was based on the book by George Feifer. To research the role, Hopkins decided to read the book. After visiting several book stores in London he was unable to find a copy so he decided to catch the train home. As he entered the Leicester Square stop he noticed an abandoned book sitting on an empty bench. Amazingly, it was a copy of The Girl From Petrovka!
Two years later, while Hopkins was filming the movie in Vienna, author George Feifer stopped by to visit the set. During a conversation with Hopkins, Feifer admitted that even he didn't have a copy of the book. He had lent it to a friend who lost it somewhere in London. Confused, Hopkins showed the book he had found to Feifer. Amazingly, it was Feifer's copy complete with his original hand written notes in the margins!
4. Is There a Doctor on Board?
In November, 2003, Dorothy Fletcher had a heart attack while flying from Manchester in the UK to Florida in the US to attend her daughter's wedding.
When the steward's made an announcement for any doctors on the flight to come forward Mrs Fletcher recalled, "I couldn't believe what happened. All these people came rushing down the aircraft towards me."
Mrs Fletcher was on the same flight as 15 cardiologists who were on their way to a conference! They were able to keep her stable while the plane was diverted to North Carolina. She even managed to make it to her daughter's wedding.
3. Secret Battleships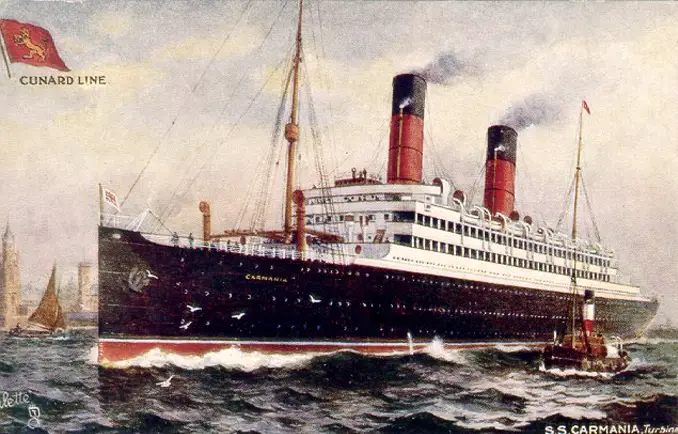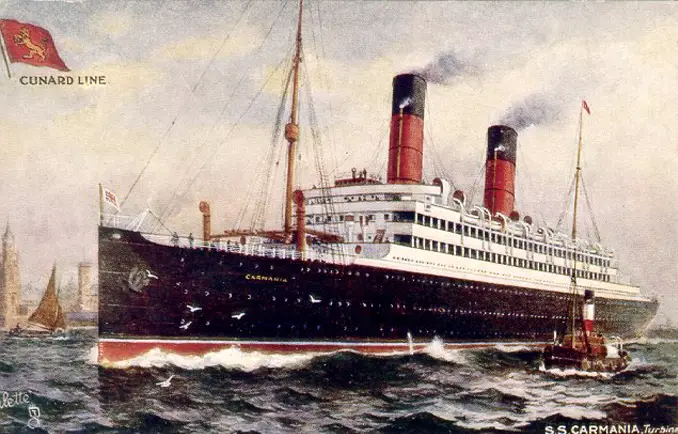 During World War I, The British Navy converted a cruise ship, the RMS Carmania into a war vessel. They disguised the ship as a German passenger ship, the SMS Cap Trafalgar.
On September 14th, 1914, the RMS Carmania attacked and sunk a German ship off the coast of Brazil. In a bizarre coincidence the ship they destroyed was the actual SMS Cap Trafalgar which the Germans had disguised as the British passenger liner, the RMS Carmania!
2. Childhood Meeting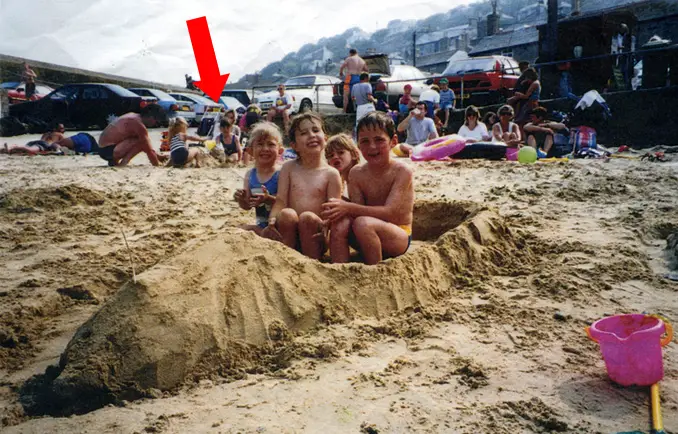 The two children seen in this photo are Aimee Maiden and Nick Wheeler. In 1994, Nick, (who was 6 at the time) was on holidays with his family in the seaside village of Mousehole in Cornwall, UK. Aimee and her family were locals and were also spending the day on the same beach.
A year later, Nick and his family moved to Cornwall where he eventually ended up attending the same sixth form college as Aimee. They met and fell in love.
One day after the couple got engaged, they visited Nick's grandparents' house where they were looking through old holiday snaps. They found this photo of Nick in a sand boat playing with his sister and cousins. When Aimee looked closer at the photo she was shocked to realize that she was in the same photo!
In an amazing coincidence, the photo that was taken 11 years before Nick and Aimee had even met had captured the two holidaying with their families side by side!
The couple married at Gulval Church in Mousehole, 20 years after the photo was taken and just a minute's walk from the beach they had played on as children!
1. Long Lost Daughter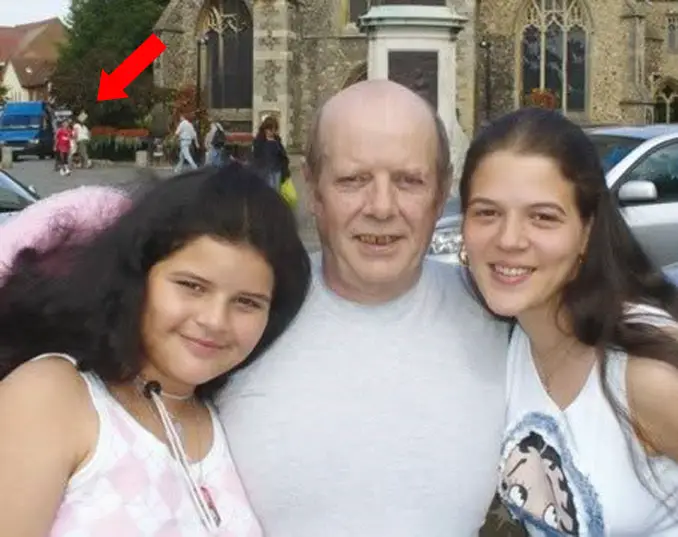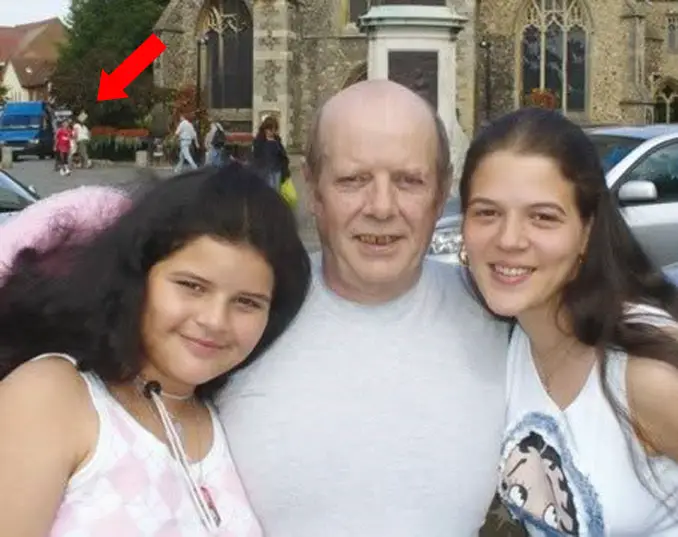 In 2007, Michael Dick began searching the UK for his long lost daughter, Lisa. Dick, seen here with 2 of his daughters, reached out to a local newspaper, the Suffolk Free Press, who agreed to help him with his search.
Amazingly, Lisa read the article and couldn't believe her eyes when she saw the photo. She was in it! She said, "I was completely shocked. Me and my mum had been standing in that exact place where the picture was taken about a minute earlier, and you can see us in the picture walking away. It is incredible."
Lisa reached out to the newspaper and was reunited with her father.
Well, that was 12 amazing coincidences too strange to believe. Can you think of any we may have missed? Let us know!