5. Michael Jordan: Chaos in the Windy City (1994)
Speaking of blatant cash grabs from former NBA Allstars, Michael Jordan also got in on the action in the same year. Published by EA in 1994 for SNES, Michael Jordan: Chaos in the Windy City follows Jordan, similarly, as he heads to a charity basketball game. Instead of being transported to another dimension, the legendary basketballer is pitted against mad scientist Maximus Cranium who has kidnapped the rest of the Allstar team.
Gameplay is on par with other side-scrollers released around the same time. The aim of the game is to collect keys hidden around tediously designed levels to free your captive teammates. Jordan can jump and throw basketballs at enemies. Some balls have special attributes like ice, fire and bomb for example.
As if the NBA licensing wasn't enough there's also some choice product placements scattered throughout the game.
4. Mond Cards (2013)
Created in 2013, Mond Cards is a short, story based game that makes you question your sanity. It was produced by an indie developer by the name of Ryan Melmoth, who also created a Flappy Bird remake called Delirious Bird.
At the beginning of the game you're confronted by three strange characters, an eyeless bald man, a psychedelic elephant creature with spinning rainbow eyes and a lizard man sporting a hot-pink jockstrap – they challenge you to a game called Mond Cards. As you play, it becomes apparent that the rules to the game don't make sense and that you'll soon be eternally in debt to this strange eyeless man.
If you've got a spare 25 minutes and fancy losing your marbles one sunny afternoon, you can find the game here. Enjoy!
3. Goat Simulator (2014)
A perennial favourite on Youtube let's plays, Goat Simulator is a third-person, sandbox chaos simulator.
The game came about as a joke during a game jam in early 2014. The devs put it together as a dare and after releasing some alpha footage on Youtube, found they had a brewing hit on their hands. Players loved it so much, the creators were forced to build a fully-fledged game that could be officially released to the public.
The game's premise is simple; take control of a goat and cause as much mayhem as you possibly can. The creators have likened Goat Simulator to a skateboarding game and as such features a scoring system that rewards players for performing tricks and stunts.
So if you like goats and goat related chaos then this game is well worth a play. And if you don't like goats then I'm not sure what's wrong with you.
2. Hatoful Boyfriend (2011)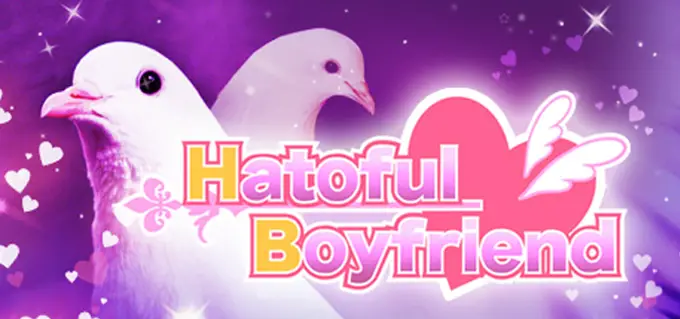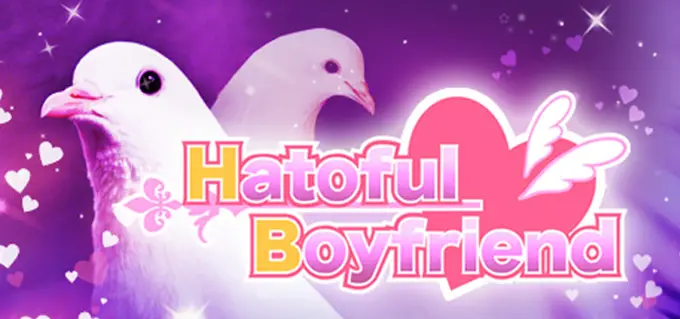 Ever wanted to be the only human to attend a prestigious school for birds? Well now you can with Hatoful Boyfriend. Originally released in Japan in 2011 as an interactive visual novel, it was remade in 2014 for Windows, PS4 and PS Vita.
The protagonist of the game is a teenage, human girl who is invited to a well-to-do bird only school. She lives in a cave in the wilderness and before long finds herself amongst a complex avian community full of love and intrigue.
That's right, at it's core, Hatoful Boyfriend is a bizarre dating sim. Players must interact with various birds and make choices that will change the course of the game and what love affairs play out. As the plot branches players can enjoy up to fourteen different endings based on the choices they're made throughout the game.
So if you've ever wondered what it might be like to date a pigeon then wonder no more. Hatoful Boyfriend will have you hooting and pecking and flapping your wings in a marvelous display of courtship in no time.
1. Rinse and Repeat (2015)
Created in 2015 by eccentric, indie developer Robert Yang, Rinse and Repeat is a first-person bathing simulator. Touted as the 'most technologically advanced male shower simulator in the history of video games' players take control of a fellow bather. You're tasked with washing anonymous men, moving the mouse up and down over their wet bodies in an effort to please them.
According to Yang, the game is about feeling out of place and vulnerable, as a male, in public showers.
For a game about washing naked men, a surprising amount of thought has gone into it, from the custom engineered water shaders to its core ethos. This is a hilarious game and it's designed to be taken with a grain of salt. Whether you're repulsed or intrigued this shower sim will get a rise out of you one way or another.
—
So there's our list of weird video games. Did this listicle make you wanna play any of these bizarre video games? Let us know on Twitter and Facebook.