We all know a good mobile app when we see one. It helps us organise our lives, helps pass the time or at the very least is mildly entertaining. But what about the weird mobile apps? What's their deal? From forecasting the perfect hair day to making out with your smart phone. Join us as we scrape the bottom of the app store floor and take a look at 10 very weird apps for Android and iOS.
10. The Haircaster (iOS)
This app analyses local weather conditions in the US, taking into account humidity, wind, temperature and rain then it will tell you what kind of hair day you can expect. It has a 5 stage alert system that ranges from 'perfect' to 'Stay home'
'Sorry boss I won't be in today, my Haircaster app told me it's pretty humid and I should stay home'.
9. Hold On! (iOS)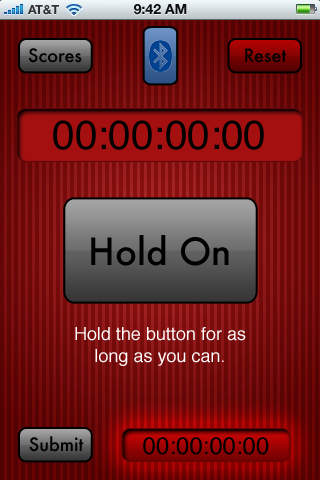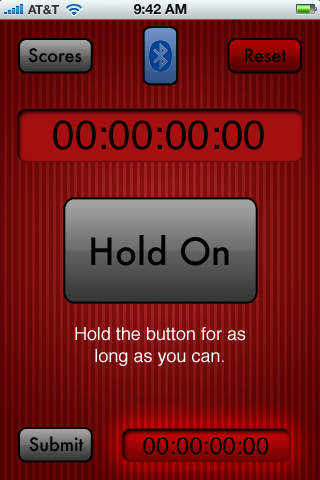 If you have time for this app then you should probably reassess your entire life. All there is to do on this app is hold down a button and see how long you can last. A timer shows your progress and stores your best scores. Compete online and test your patience against players around the world on the life wasting leader board.
8. Honey It's Me! (iOS)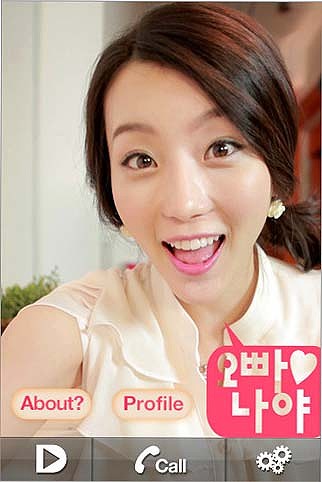 Honey It's Me is a Korean app that ushers in the beginning of the end for the human race. For just $1.99 this app will call you four times a day with pre-recorded video messages from a doe-eyed Korean girl named Mina. She'll wake you up in the morning telling you breakfast is ready or wish you sweet dreams at night. Another clever feature highlights just how painfully silent your apartment is after your call with Mina has ended.
7. 'Incest Prevention' App (Android)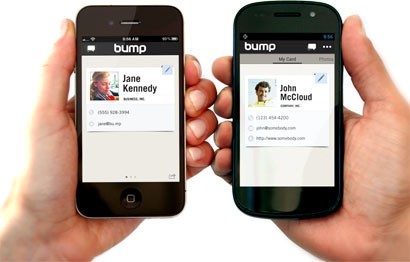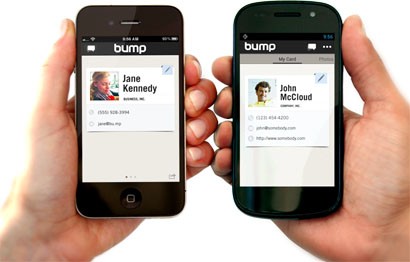 That's right you heard correctly. In Iceland there is an app available that will tell you whether you're related to a person or not. With a tiny population size of just 320,000 people apparently accidental incest is a thing there. So now with this app you can tap phones with potential mates and a genealogical database will tell you whether you're related in anyway. The Apps tagline says it all: 'Bump in the app before you bump in bed'.
6. Punch a Hipster (iOS)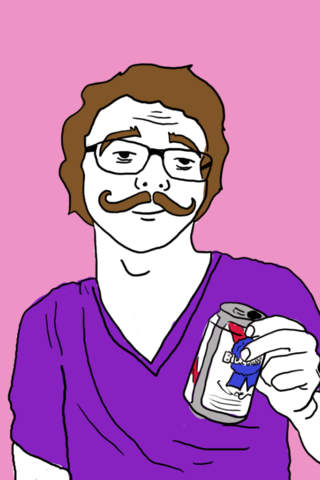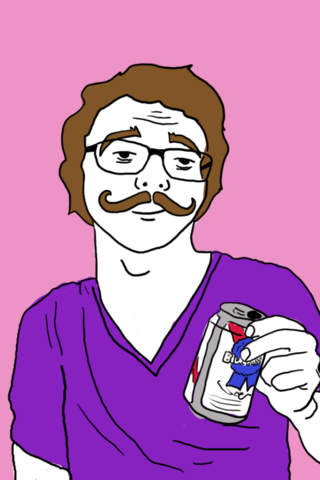 Most people have secretly wanted to do this and now there is an app to vent your rage. The Punch a Hipster app allows you to lay the smack down on a mustachioed non-chalant doofus as he quaffs some artisan brewed beer that you've never heard of. You can even upload photos to make it personal. Smash on with that whispy friend of a friend that keeps telling you to like totally check out The Smiths and stuff.
Continue Reading On Next Page: