5. Bizarre Ritual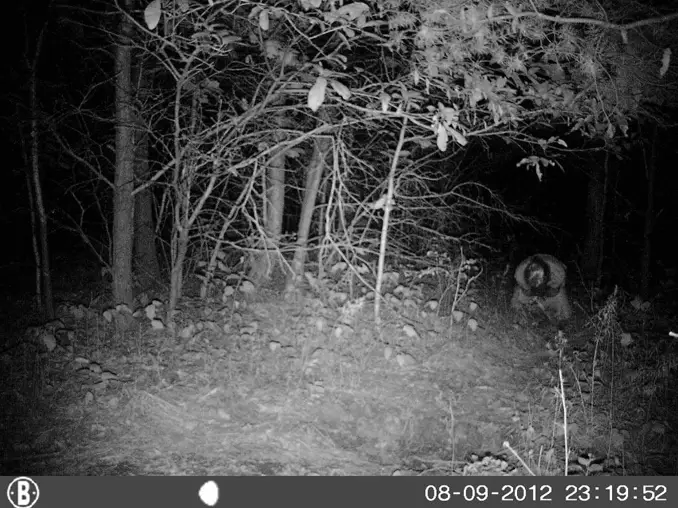 These two, very unsettling photos were captured by a trail cam in 2012. The camera was placed in a wooded area said to be at least five miles from the nearest house.
The first image shows a mysterious figure kneeling among the trees. They have their head bowed towards the ground and hands clasped together. It looks as though they are praying.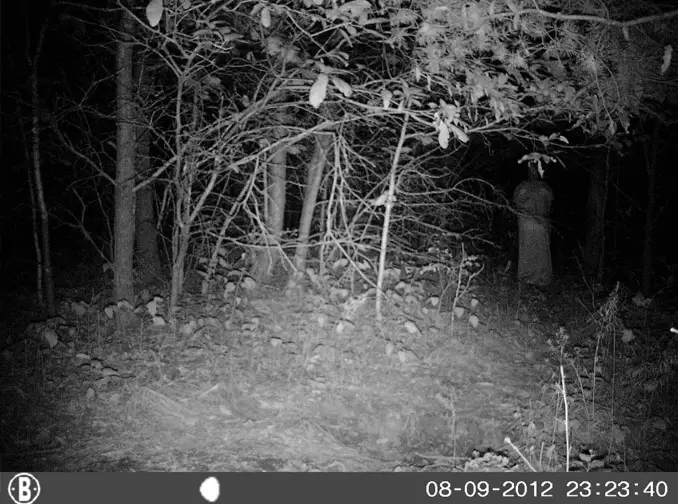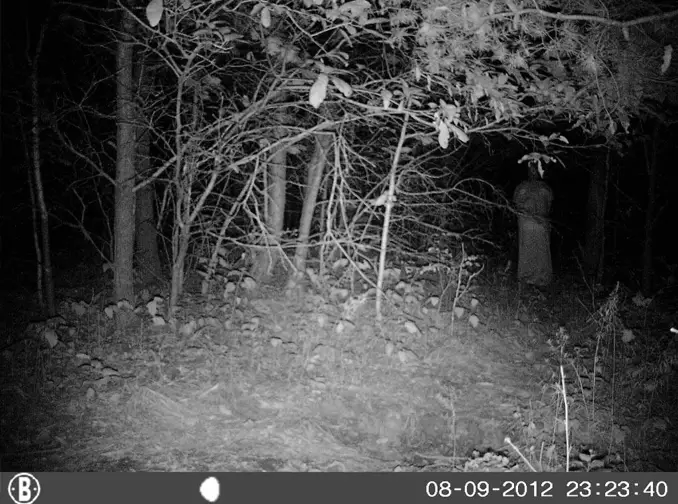 Minutes later, the camera captured a second photo. This time, the figure is standing and it looks as though they are wearing some sort of long flowing robe.
Who is this mysterious figure and why are they praying in the middle of the woods late at night? Could they be a member of mysterious cult performing some kind of sinister ritual?
Many have also speculated that the figure in these images may actually be a ghost. Perhaps seen mourning a lost love. Forced to wander the woods eternally.
What do you think this trail camera has captured? Is this figure performing some sort of evil ceremony? Or could it be the spirit of someone who died in the woods?
4. Little Girl Scares Deer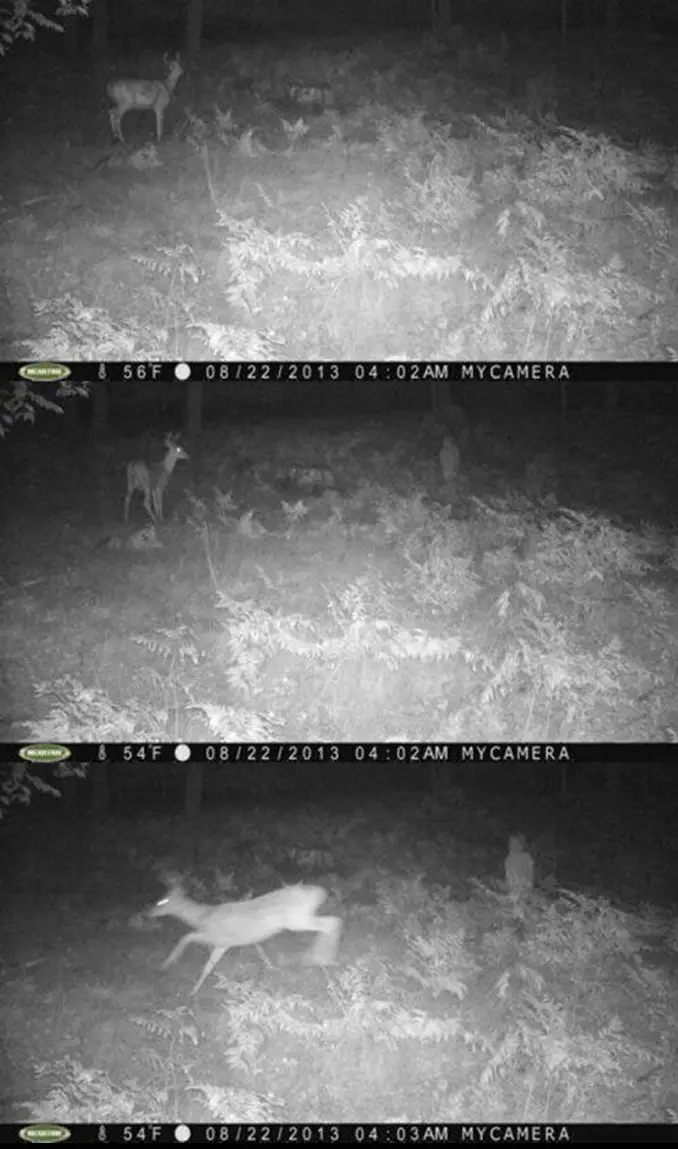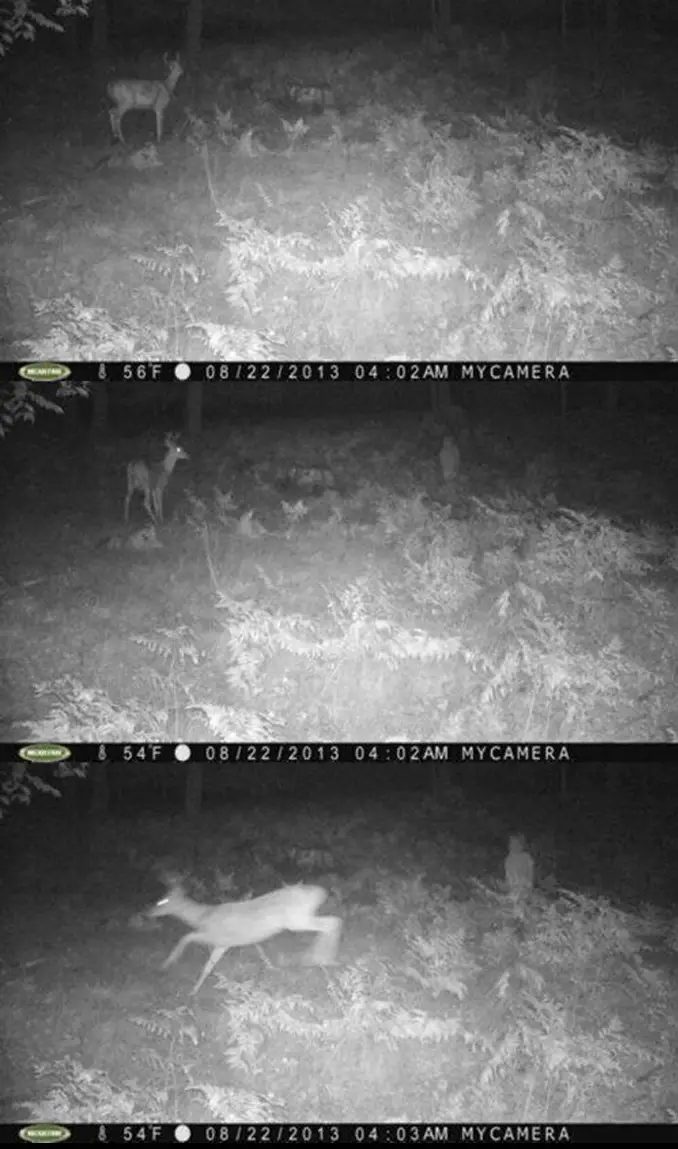 These images first appeared on Reddit in 2013. User noddog11 claimed that they were actually taken by his friend's cousin's tree camera. The photos look to show a young child approaching the deer from the right. While many have been quick to dismiss these images as a hoax, experts have noted that the images don't appear to have been manipulated in any way. The genuine reaction of the deer also lends weight to the authenticity of the images as it appears to spot the approaching figure and run from it.
Many have suggested that the figure may not be a human child. The time stamp on the images indicate that they were taken shortly after 4 am in the morning so why would a human child be wandering through the woods alone at this hour? This has lead to further speculation that the figure may actually be some sort of humanoid creature that has yet to be discovered.
What do you think the figure could be? Human child, wandering ghost or something else entirely? Let us know what you think it is in the comments section below.
3. Roaming Dinosaur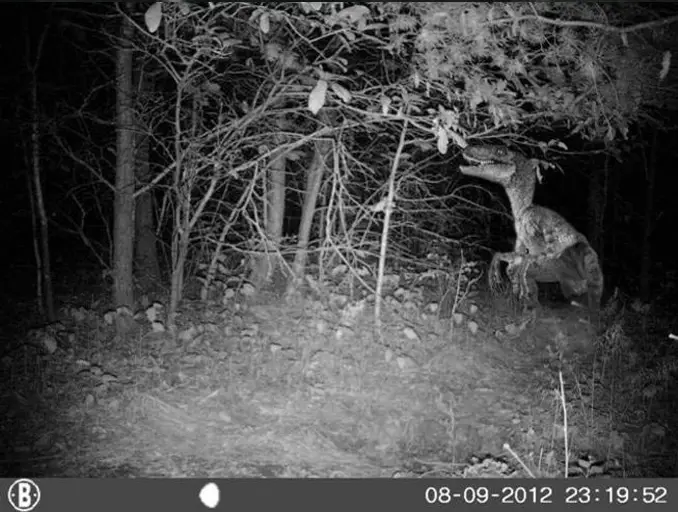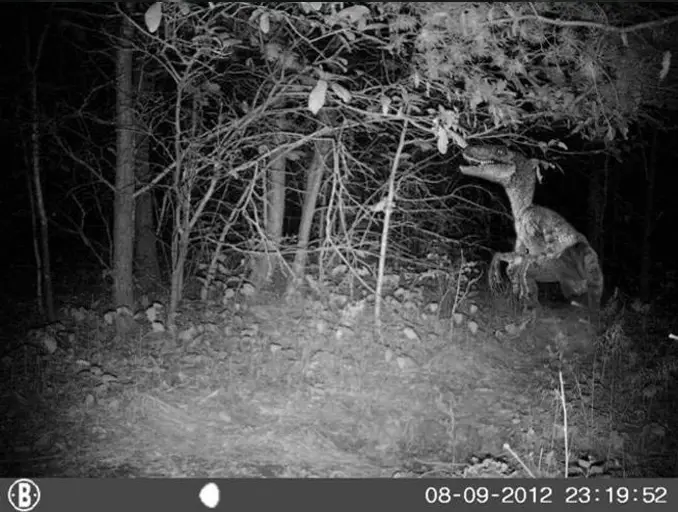 This bizarre photo was taken by a trail camera in 2012. It appears to show a dinosaur stalking the countryside however, there is very little information available. The creature seen in the image closely resembles a velociraptor, similar to the ones depicted in the original Jurassic Park films. It is now known that actual velociraptors were covered in feathers and they were only about the size of a turkey. Without any further information on this photo it is difficult to speculate any further however it is probably likely that it is a fake. Maybe a well constructed model or a clever Photoshop job.
Nevertheless, it sure does make for a very creepy photo. Even the slightest chance that an intelligent, man-hunting dinosaur could be roaming the countryside is enough to make me never want to go camping ever again.
2. The Feet of a Monster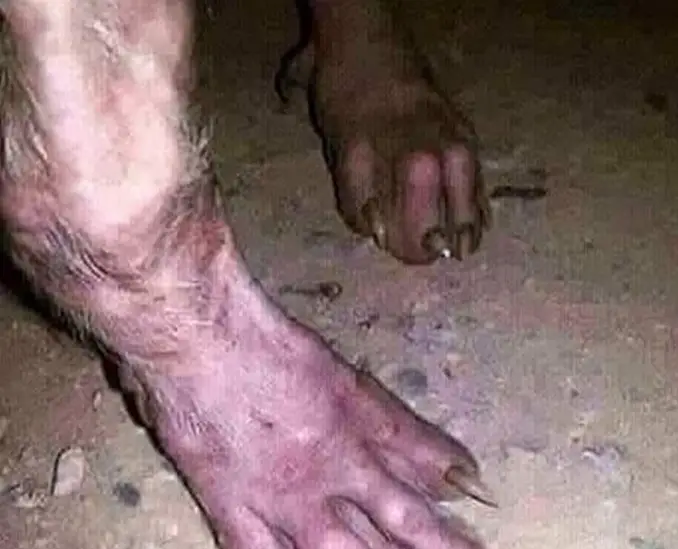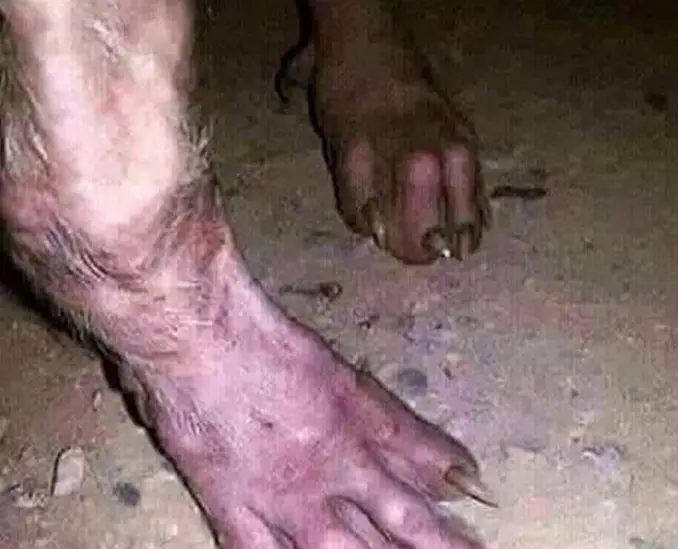 This horrifying photo was recovered from a trail camera destroyed on a private property in Cleburne County, Alabama. The poster claimed that in the two weeks prior to the image being found, the property owner had lost five pet goats.
The photo shows the muscular legs of an unidentified creature. It has long, pointy claws and reddish skin covered in thin, light colored hair. The two visible feet each have four pronounced front toes, which is more akin to to some sort of dog rather than a bear. Unfortunately, the head of the creature is not visible in the image and this is believed to be the only one that was recovered from the camera.
Could the creature seen in this photo be some sort of mutated dog? Or could it be something else? What do you think this trail camera has captured?
1. Ghostly Girl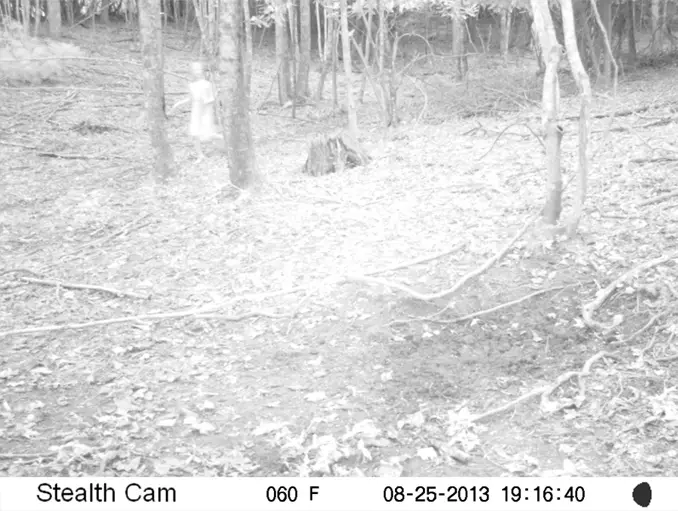 In 2013, a camera that was placed on a deer trail in North Carolina captured this creepy image. It seems to show a ghost-like girl running through the woods. She is pale and has no definable facial features. Her feet are bare and her arms look long and gaunt.
When this image first surfaced many believed that the figure was indeed a ghost. While others suggested that it could be a young girl running away from someone or something. Either way, it definitely makes for an unsettling photo. One that leaves you feeling more and more uneasy the longer you stare at it.