Looking back over our childhoods it becomes apparent that not all toys were created with good intentions. From dodgy knock-offs to sexually overt imagery. Join us as we take a look at some truly despicable toys. Enjoy!
10. Jibber Jabber
These strange long-limbed characters were released in the mid-nineties by a company called Ertl. They look harmless enough until you realise their true purpose. These dolls were designed to be shaken and strangled. When you wrap your hands around their slender necks and give them a good shake they make a disconcerting gurgling noise. That's right kids, sever the brain stem!
Understandably, these shaken baby syndrome training aids were quickly recalled from stores.
9. The Kaba Kick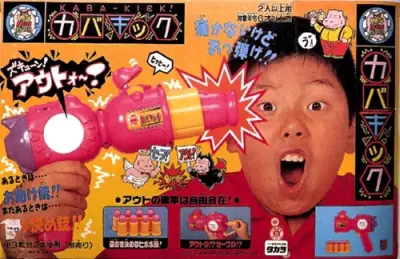 Russian roulette for kids! First load the gun with pretend bullets then hold it to your head and pull the trigger. If the gun doesn't go off you win a point and hand it to a friend. Repeat this until the gun goes off and a pink hippo kicks you in the head. Ummmm, what?
8. The Peekaboo Dance Pole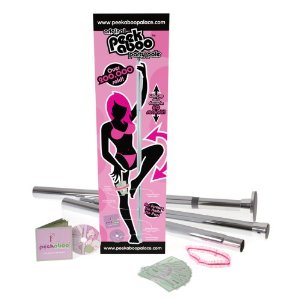 My first stripper pole. This abomination was being sold by UK retailer Tesco under their toys and games section online. Its description reads: 'Unleash the sex kitten inside…simply extend the Peekaboo pole inside the tube, slip on the sexy tunes and away you go! Soon you'll be flaunting it to the world and earning a fortune in Peekaboo Dance Dollars'. How the shit did this make it to production? Surely at some point, someone, somewhere during the creation, production and marketing phases would have thought 'Hmmmm maybe this isn't a good idea?' Sounds like something that should be on a website like Tubev.
7. The Toilet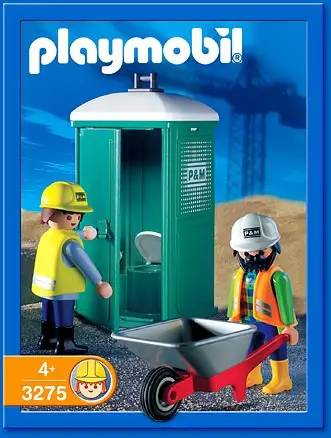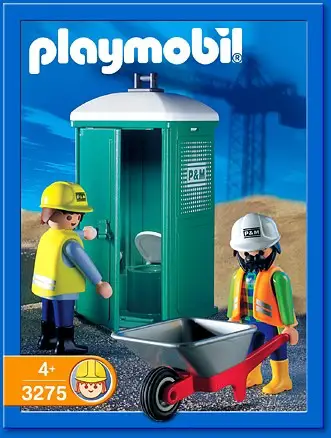 Toymaker giant Playmobil have gone a taken a dump on your childhood. This play-set let's you empty a toilet. The portable dump den comes with two little workers and a wheelbarrow, talk about hours of fun. Designed for ages 4 and up this'll inspire kids everywhere to reach for the stars.
6. Mcdonald's Mc Drive Thru Center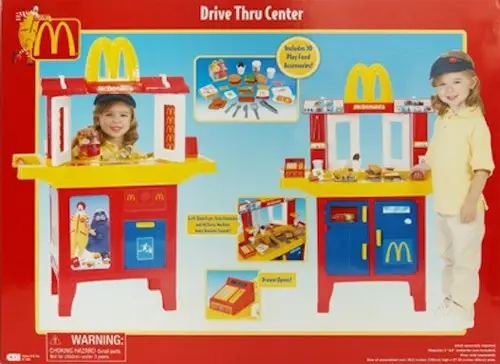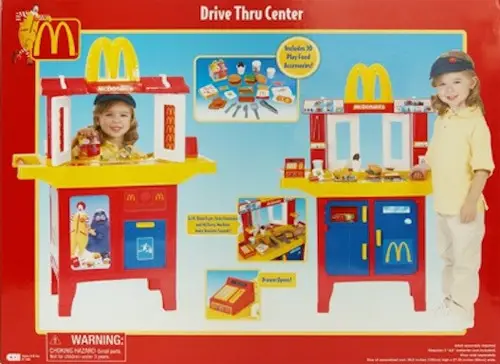 A deft piece of indoctrination from the corporate clowns at McDonald's. Get your kid's training early for the career of a lifetime with this McDonald's drive through window play-set. They'll learn vital cash handling skills, get hospitality experience and develop that special kind of headache that comes with flipping burgers for minimum wage.
Continue Reading On Next Page: