5. Bag Full Of Spiders
In 2012 at Amsterdam Schiphol Airport, 261 poisonous tarantulas were discovered inside a couple's suitcase. The spiders were all alive and placed in individual plastic bags. Imagine the shock on the face of the customs officer who uncovered this one. Pure nightmare material!
4. Heads Up!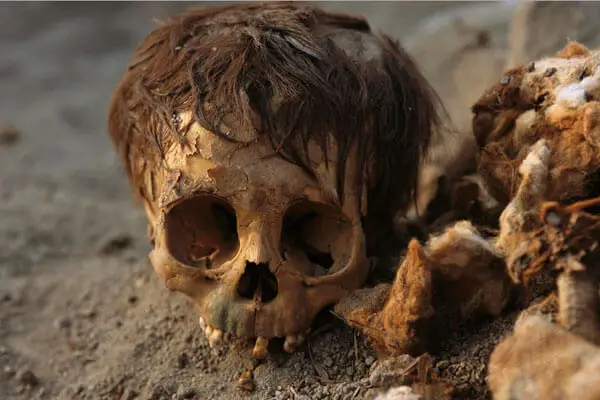 In 2006, a woman traveling from Haiti to Miami was stopped by airport customs. In her bag, the officers found a human skull. The skull was thought to be from a man who had died less than a year ago and still had hair and some skin on it. When questioned as to why she had it, the woman told the officers she had bought the skull in Haiti and was planning to use it to practice voodoo.
3. Weekend At Bernie's
In 2010, two women tried to smuggle a dead body onto a flight from Liverpool to Berlin. The 91 year old man, sitting in a wheelchair and wearing sunglasses was checked in by his wife when the security noticed he was not breathing. When questioned by security the wife said she thought he was just sleeping.
2. High Flying Hound
In March, 2015, The security at New York's LaGuardia Airport were shocked to discover a Chihuahua inside a woman's suitcase. When questioned, the woman claimed to have no knowledge of the stowaway believing that it must have crawled into the suitcase while she was packing. The woman called her husband who came to the airport to pick up the pint-sized pooch.
1. Tiger Airlines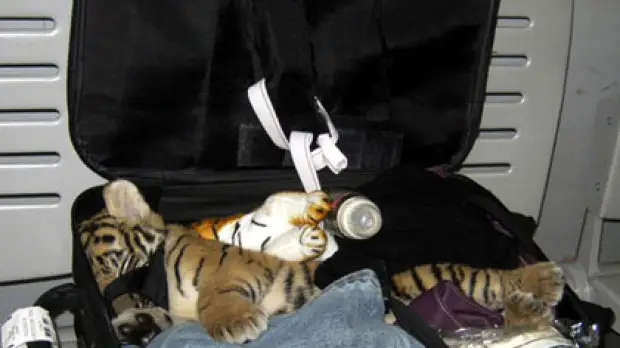 In 2010 a sedated, 2 month old tiger cub was discovered in a woman's luggage at Bangkok's Suvarnabhumi Airport. The tiger, detected by the airport's x-ray scanner, was found inside a bag alongside a stuffed tiger plush toy. The cub was rescued and the woman was detained by security.
Well that is it. The 10 strangest things found by airport security. What did you think of this top 10 list? Did we miss anything? Let us know on Facebook and Twitter.