5. First World Problems Girl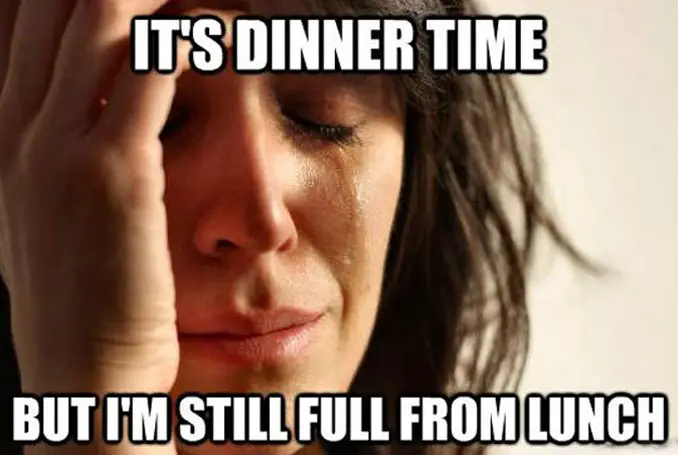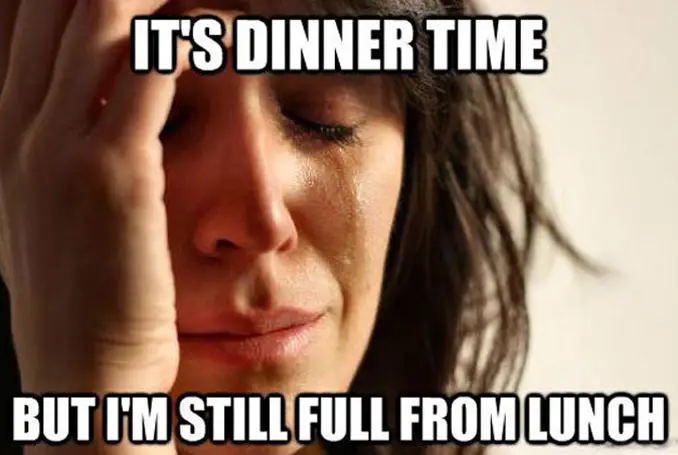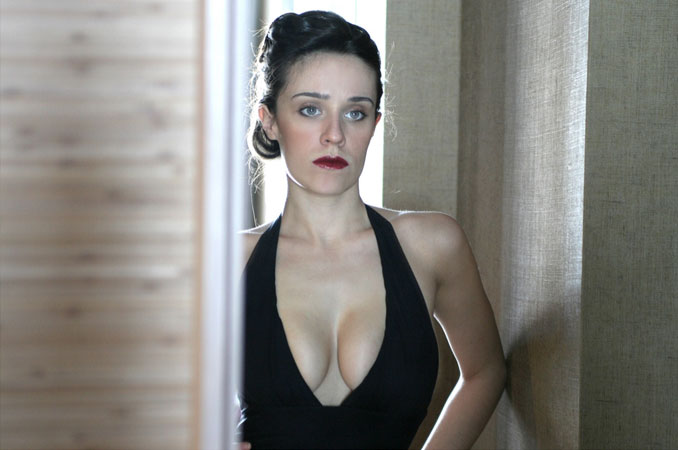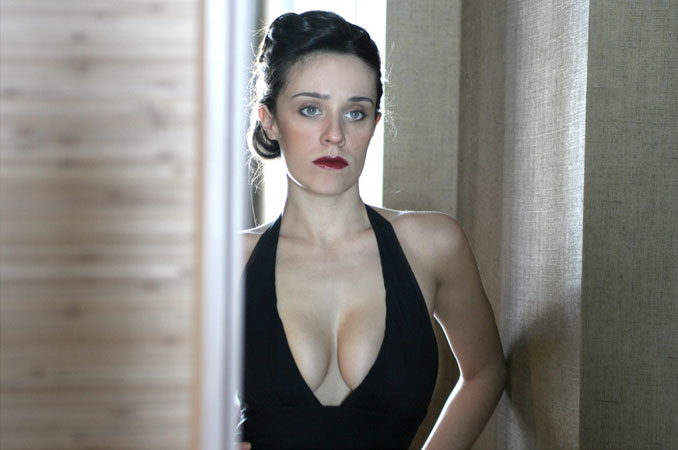 The woman behind the popular 1st World Problems Girl meme is actually trained actress Silvia Bottini, from Varese, Italy. The actress' image first surfaced in 2011 when a stock photo of Bottini appeared as part of the First World Problems collection of memes on viral content site Buzzfeed. Bottini has a long list of credits to her name including roles in movies, T.V. and theatre. She has played Juliet in Romeo and Juliet and Alice in Through The Looking Glass just to name a few.
Check out her website here: silviabottini.com
4. Ridiculously Photogenic Guy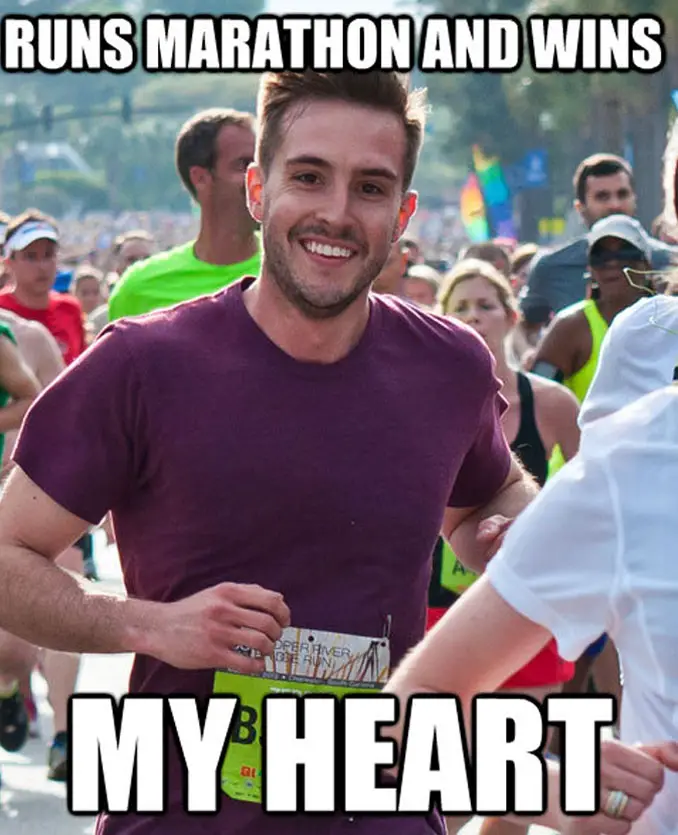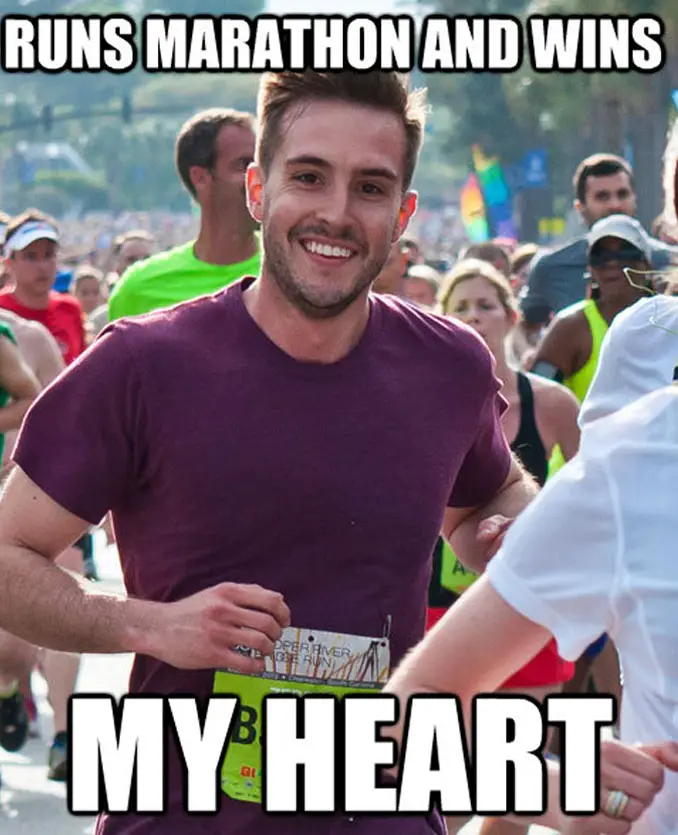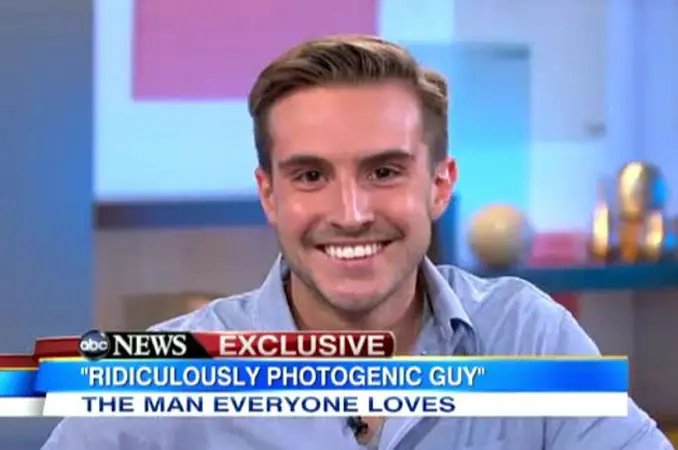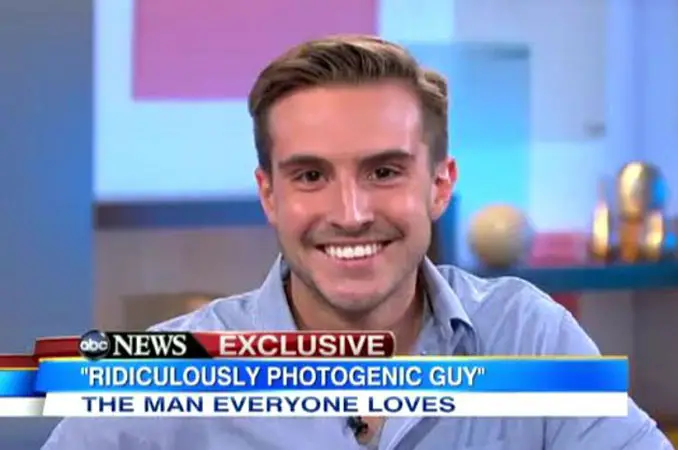 When computer programmer Will King took a photo of runners at the annual Cooper River Bridge Run in Charleston, South Carolina, he surely didn't realise he had just captured the picture that would start one of the internet's most beloved memes. The man with the ridiculously handsome smile is New York resident, Zeddie Little who says he had just finished waving to a friend when the photo was taken. King uploaded the photo to Facebook where one of his friends dubbed the man 'Ridiculously Photogenic Guy'. He then uploaded it to Flickr where it received more than 300 000 views in the first hour. A few days later King posted the pic to Reddit where it received more than 40 000 up-votes.
On April 11th, 2012, Little appeared alongside photographer Will King on the breakfast T.V. show Good Morning America. On the show Little spoke about what it was like to be an overnight internet meme sensation and added that "It's funny that everybody is kinda taking like to it. It's, I guess, the most flattering way to get spread across the Internet."
3. Overly Attached Girlfriend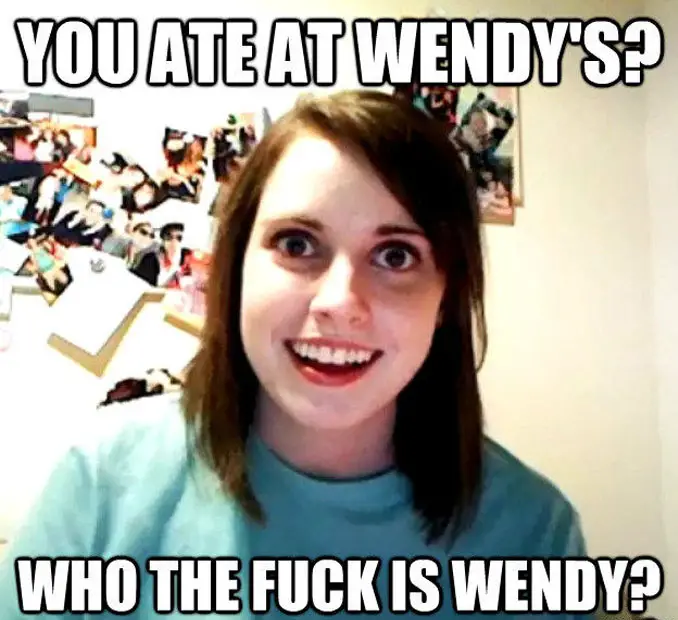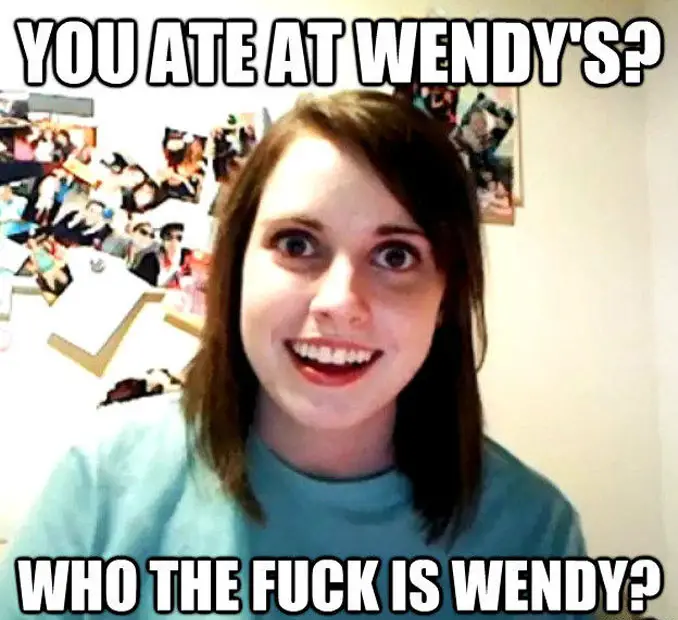 In 2012 YouTuber wzr0713 uploaded a Justin Bieber fan video in which she sings a parody of The Biebs hit single Boyfriend. In the vid, wzr0713 sings about her boyfriend as though she is an overly-clingy stalker. The video became an instant hit on YouTube and Reddit receiving more than 1.35 million views in the first 48 hours. The video's success was at least partly due to the fact that the viewers were not sure if the creator was being serious or not. Her performance led to a slew of memes across social media in which a screen capture from the video was edited with text describing things an overly attached girlfriend might do.
Wzr0713 was later identified as Laina Morris from Denton, Texas and in 2013, appeared on the talk show Late Night With Jimmy Fallon. Morris has since appeared alongside Jessica Alba and starred in the 2013 YouTube Rewind video with the crew from Epic Meal Time.
Her YouTube channel currently has nearly 1.3 million subscribers with her biggest videos being the Justin Bieber fan video and a follow up parody of Carly Rae Jepsen's "Call Me Maybe" in which she also plays the overly attached girlfriend.
2. The Aliens Guy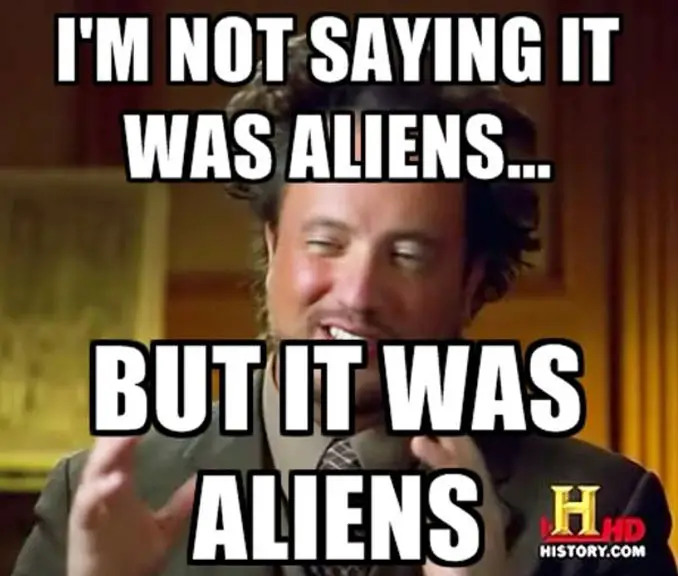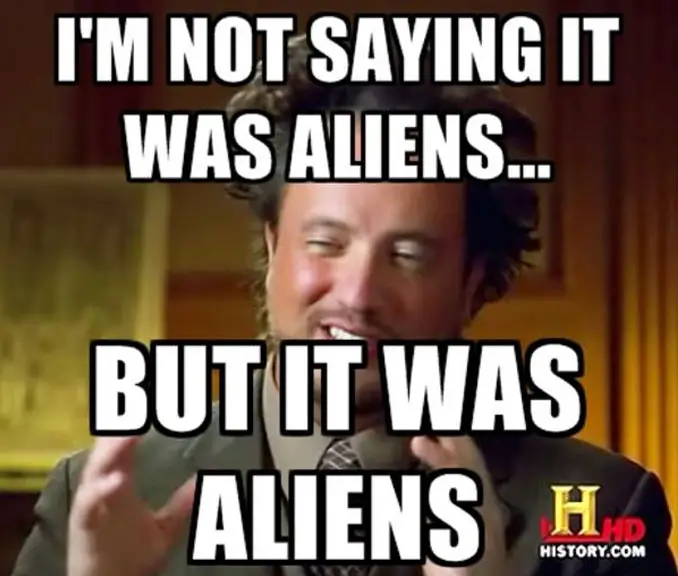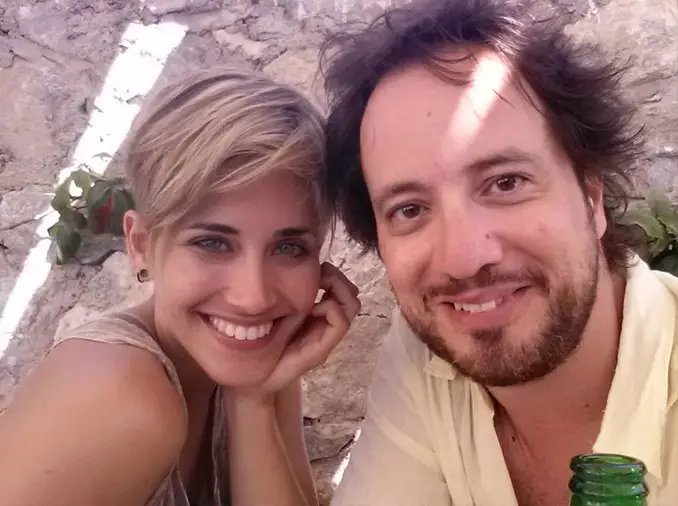 The first Aliens Guy meme found its way to 4Chan shortly after the History Channel aired the series Ancient Aliens in 2010. The series, which was produced, directed and hosted by Giorgio A. Tsoukalos suggested that ancient humans had interacted with extra-terrestrials. The series proposed several unorthodox theories one of which was that the pyramids of Egypt were engineered using alien technology. It didn't take the internet long to jump on the idea with variations of the now famous meme popping up everywhere.
In 2013, Tsoukalos married glass artist and jewellery designer Krix Beeble from Florida. In 2014, he hosted the H2 series In Search Of Aliens which only ran for one season.
1. The Ermahgerd Girl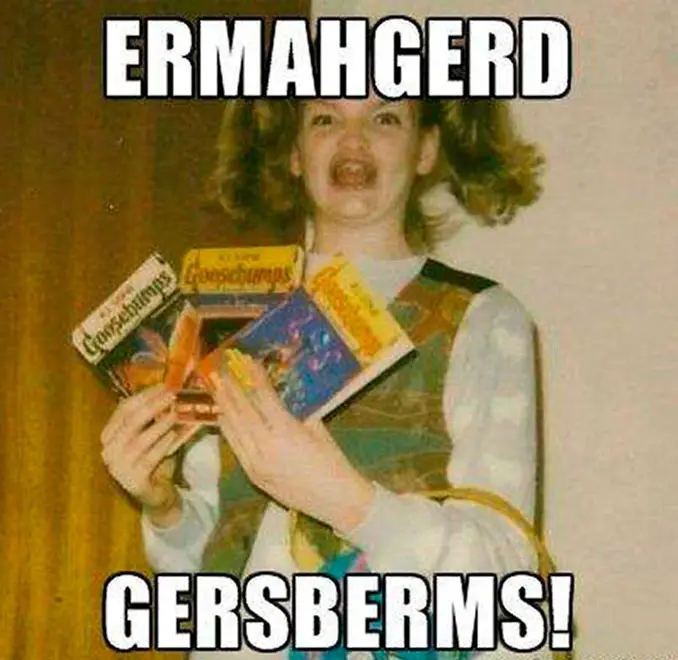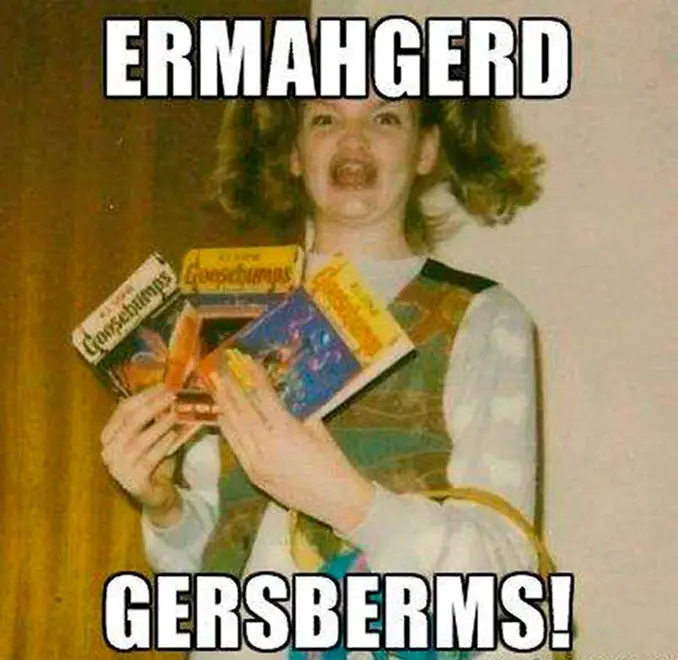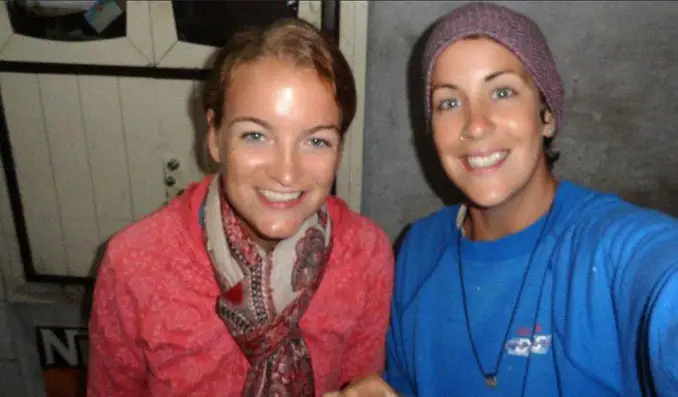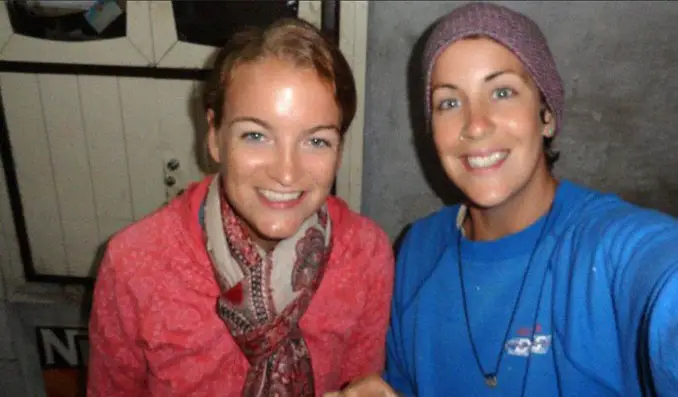 Like many fifth grade girls Maggie Goldenberger and her friends enjoyed playing dress ups. But when Goldenberger posed for a picture dressed as a book-obsessed dorky teen, she surely didn't realise what an iconic character she had just created.
Originally posted on Reddit by user xWavy, the pic spread like wildfire across the internet spawning countless variations. XWavy, who didn't now Goldenberger, claimed to have found the image on Facebook while browsing public profiles and decided to post it to Reddit starting the thread "Just a book owners smile." User plantlife saw the pic and added the now famous text "GERSBERMS. MAH FRAVRIT BERKS."
Then 23 at the time, Goldenberger was travelling with a friend through India and the Philippines when she received a message directing to her the meme. To this day she says she still finds it strange when she stumbles across the image saying, "My eyes just get wide and I say, out loud, 'This is so fucking weird."
Well that was 10 real people behind popular internet memes. Have you ever spotted a meme in real life? Let us know!