From a photo of Muhammad Ali posing with The Beatles to a picture of a man testing a bulletproof vest we take a peep at 10 rare photos from history.
10. Bulletproof Vest Demonstration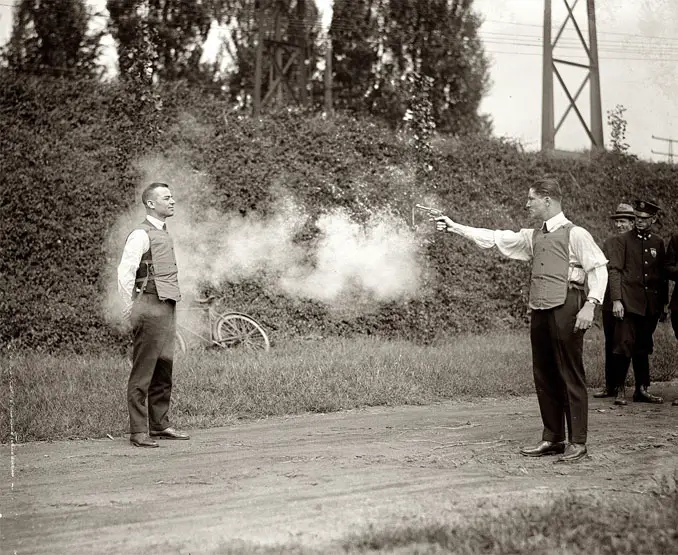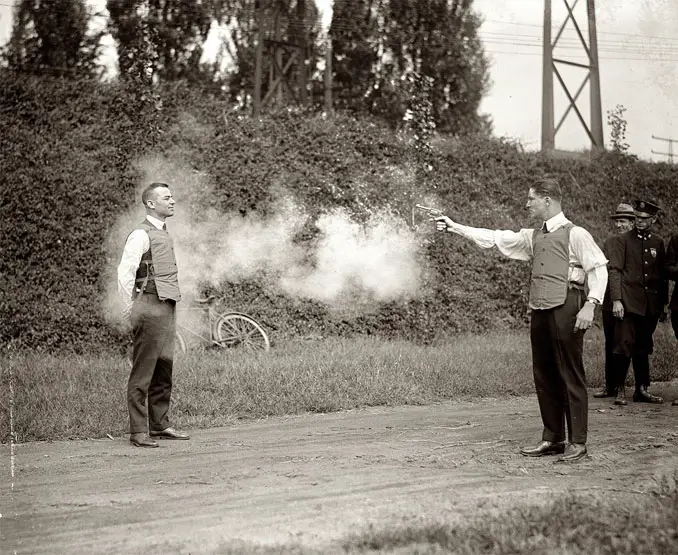 This unbelievable photo taken in 1923 shows 2 men demonstrating a bulletproof vest for the Washington DC police department. The display went off with a bang as the revolver was fired from only 10 feet away. Luckily the vest did it's job and the man was able to walk away.
9. Ali Meets The Beatles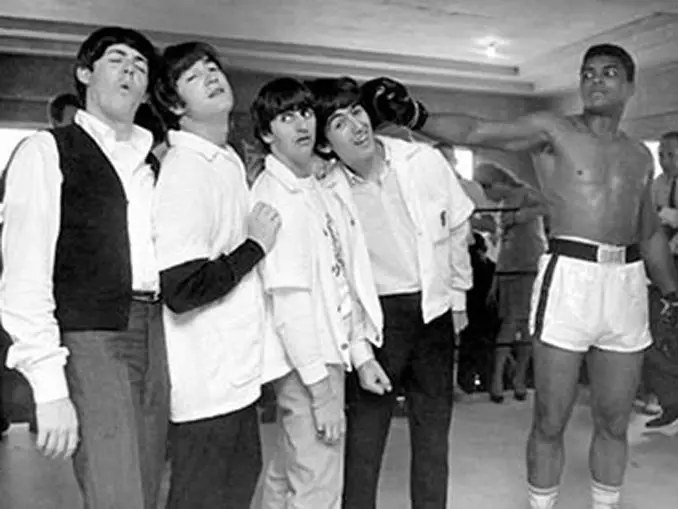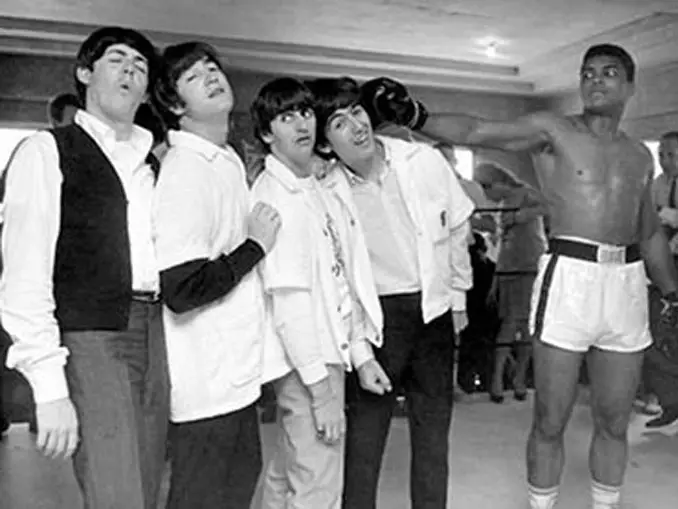 This photo of a young Cassius Clay punching The Beatles was taken in Miami Beach's 5th Street Gym on February 18th, 1964. The Beatles were in the US to appear on the Ed Sullivan Show and took time out for this photo op with Clay who was prepping for his fight against Sonny Liston.
8. The Punt Gun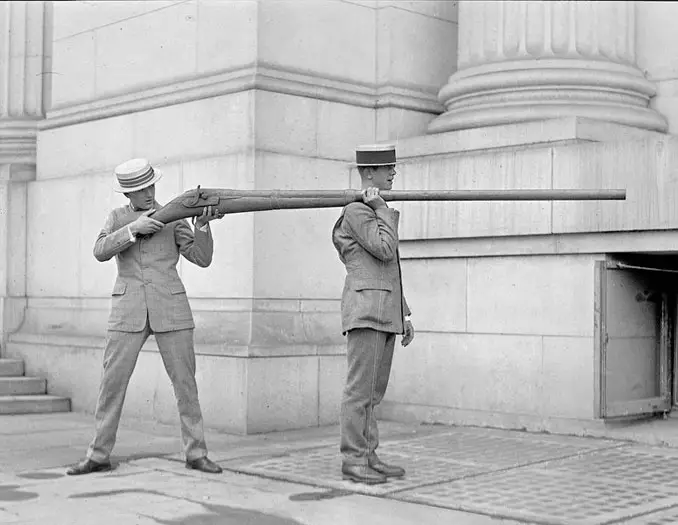 This photo shows 2 men carrying a gigantic shotgun known as a Punt Gun. In the 19th and early 20th centuries the Punt Gun was used to kill large numbers of water fowl with each pull of the trigger able to take down as many as 90 birds! This comes as no surprise seeing that this colossal gun fired more than 1 pound of shot at a time. By the mid 20th century the use of Punt Guns was outlawed due to the devastating effect they had on wildlife numbers.
7. Bin Laden's Judo Class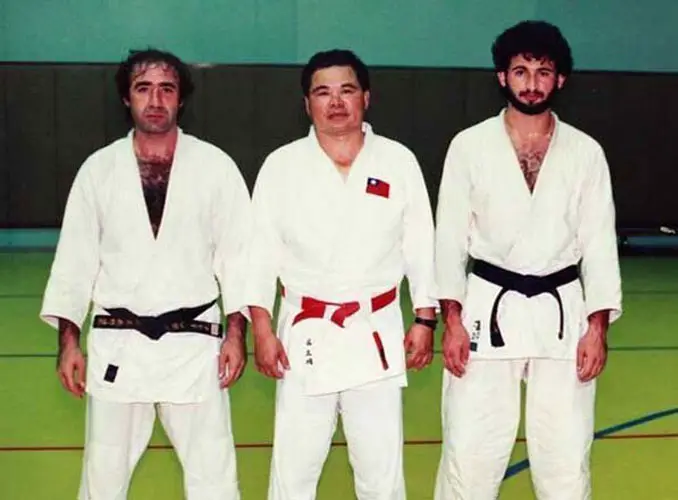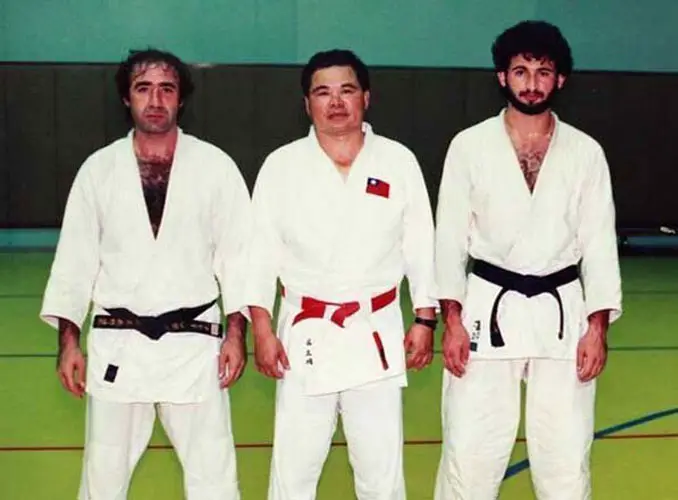 This eerie photo shows a young Osama bin Laden posing in his Judo uniform. His instructor Jimmy Wu who was the Saudi national coach from 1981 to 1991 claimed that the 6′ 4″ bin Laden was too tall to be any good at the sport. Wu said that bin Laden attended lessons 2 to 3 times per week but he never saw him again after 1984.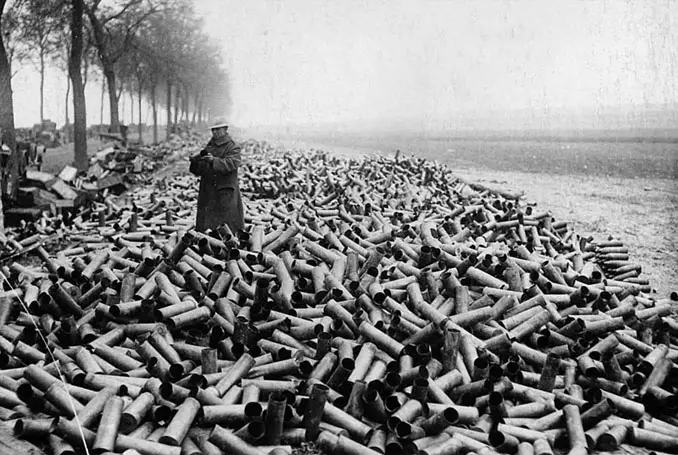 This photo taken on the British Western Front in France shows hundreds of spent 105 mm shells after just one day of fighting. Artillery rounds were used to pepper the German lines, making way for advancing infantry. It has been estimated that over 1.2 billion artillery shells were fired during World War I conflict.
Continue Reading On Next Page: