Are you looking for an inspiring, renewing vacation in a spiritual destination to enlighten your mind? Or perhaps you would rather take in a nice dose of creepy and spend the night wondering if you'll make it out alive? Whether you're a believer or not, here is our list of the top 10 spiritual and haunted vacations. Take your pick!
10) Varanasi, India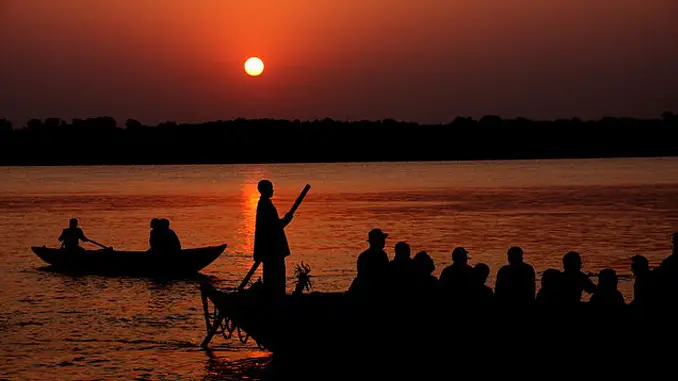 We couldn't mention spiritual without including India, a country known for its historical strong spirituality. Varanasi is an excellent destination for those seeking a spiritually-guided vacation in India. It is full of culture, picturesque and sacred (according to the Hindu religion), and is also one of the oldest cities in the world. 
Varanasi is also full of sacred places and beautiful temples; even the waters of the city are considered holy, with citizens and foreigners alike choosing to bathe in the sacred waters. Near the water, people meditate, practice yoga or listen to religious chants and teachings.
9) Bhangarh Fort, India
India is one of the most popular spiritual locations in the world, but it also has its ghost towns. Legend has it that the Bhangarh Fort in Rajasthan, India, was cursed by a black magic sorcerer. The sorcerer told the residents that they would die an unnatural death and their spirits would hang around the fort for eternity. Because of this, very few houses were built by the fort and those that were built had no rooftops, as the inhabitants were scared that the house would collapse on top of them. A true ghost town!
8) Tulum, Mexico
Tulum is located near Cancun, known for being a party city, but is completely different in culture and lifestyle, boasting relaxing retreats and spiritual experiences. The retreats at Rolling Meadows, situated near the beach, are particularly recommended if you're after a meditative spiritual retreat to practice meditation and yoga. Holistica is another popular retreat, offering dance, yoga and steam bath therapies. 
The town was also once a Mayan town, so if you have time you can also visit its ancient ruins, located near beautiful beaches along the Caribbean Sea.
7) The Island of the Dolls, Mexico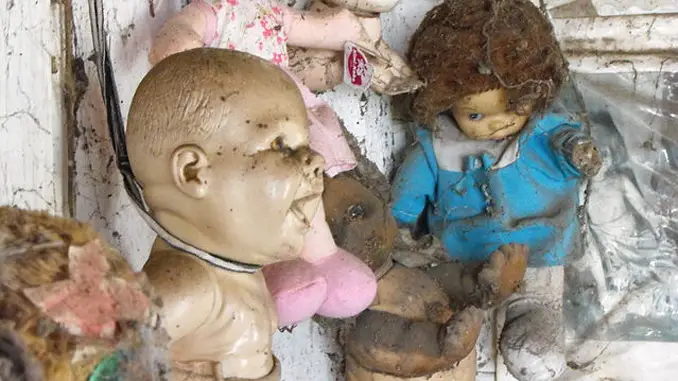 Mexico is known for its beautiful beaches and wonderful relaxed atmosphere, but it can also be very creepy. Just south of Mexico City you can find the Island of the Dolls, dedicated to a girl who drowned under mysterious circumstances many years ago. According to legend, after her death many dolls began washing ashore, and the city's only permanent resident hung them all up from trees. Then he collected some more and hung them up too.
Now there are hundreds of dolls – or parts of dolls – hanging from trees or lying on the grass, all believed to be possessed by her spirit. Visitors have even said they've seen heads and arms move and eyes open and close…creepy!
6) Mount Shasta, California, USA
Mount Shasta is a breathtaking, 14,000 feet, active volcano in California, offering an unparalleled spiritual experience. It used to be a popular fishing destination for Native Americans and is now one of the most important spots for those seeking a spiritual experience. 
Many religious communities consider it one of the most sacred mountains in the world; it exudes positive energy and you will find yoga centers, places of worship, spiritual retreats and healing centers in the area.
Continue Reading on Next Page: