From thousands of Christmas Island crabs to an astronaut performing a totally untethered spacewalk we take a jaw dropping look at 10 photos you won't believe weren't photoshopped.
[embedyt] https://www.youtube.com/watch?v=77hRqiu-k78[/embedyt]
10.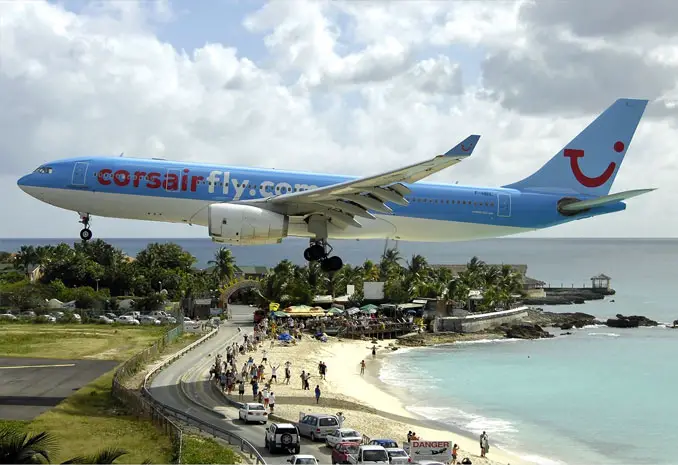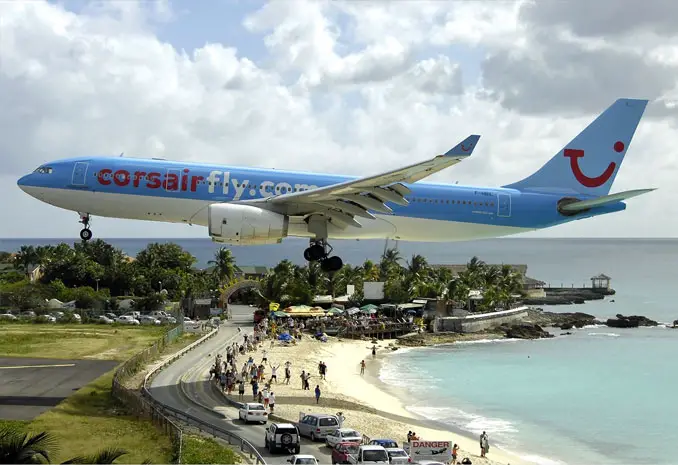 This incredible photo was taken at Maho Beach, Saint Martin which is situated right next to the Princess Juliana International Airport. This is one of the only places in the World where aircraft can be viewed in flight so close to the runway with planes coming within 100 feet of amazed onlookers. All the bars and restaurants along the shore have the airline timetables displayed right next to the cocktail menu so revellers won't miss the chance for a close encounter while they are sipping on their Caribbean rum punch.
9.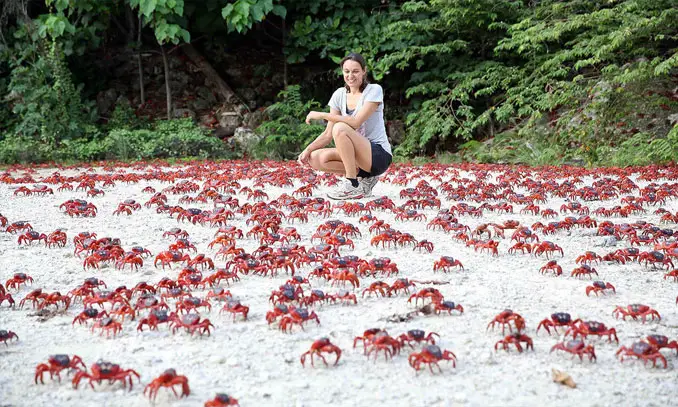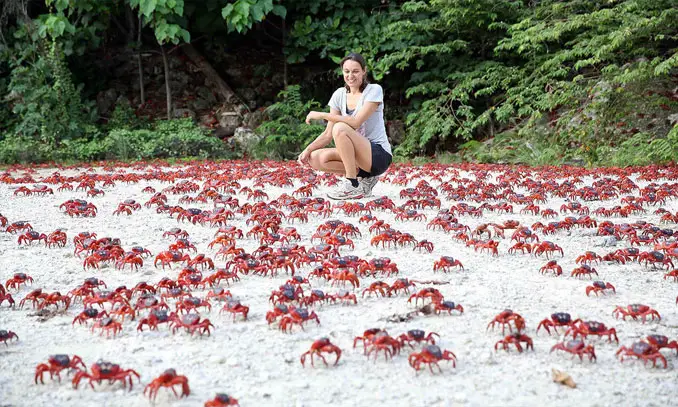 This unbelievable image was snapped on Christmas Island during the annual migration of the red crab. Once a year the island's red crab population leave their burrows in the forest and head down to the shoreline to mate and lay their eggs in the ocean. Once the eggs are laid, the crabs begin the long and dangerous haul back up the beach and into the shelter of the forest.
8.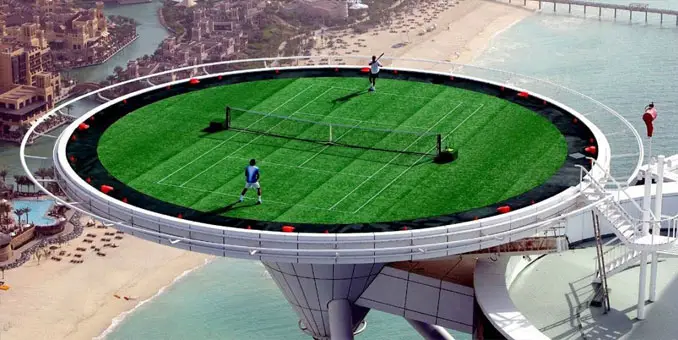 This ridiculous snap of Roger Federer and Andre Agassi playing tennis was taken atop the seven star Burj al Arab hotel in Dubai. The hotel's helipad was converted into a makeshift tennis court to promote the Dubai Men's Tennis Open. To bad if you suffer from vertigo!
7.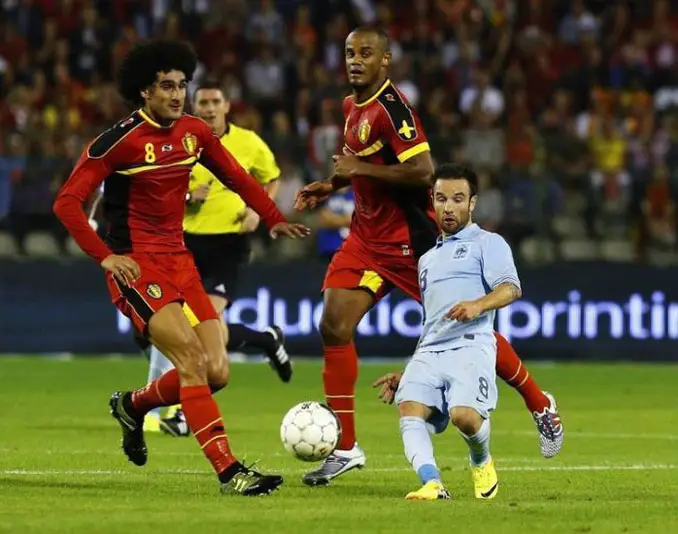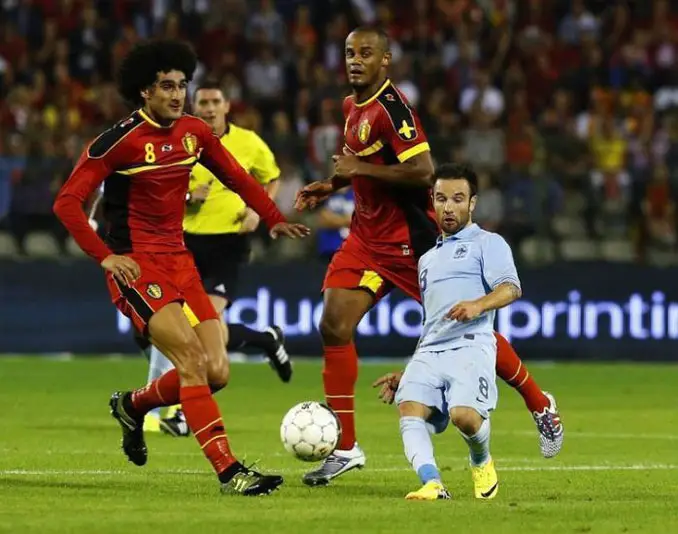 This optical illusion was captured in 2013 during a friendly football match between Belgium and France. The seemingly extra small player is actually 5 foot 6 inch French forward, Mathieu Valbuena captured at just the right time giving the impression that he's been cleverly Photoshopped into the pic.
6.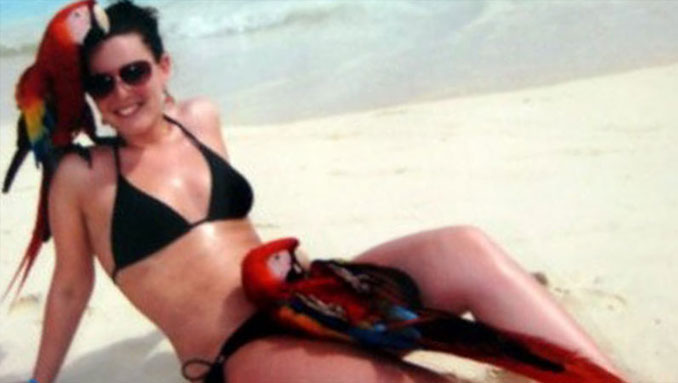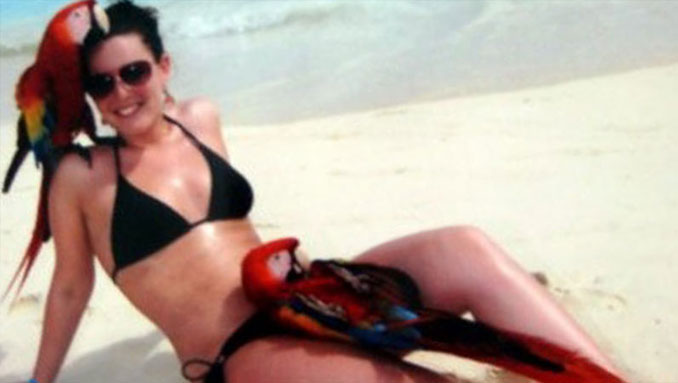 This photograph of a young lady on holiday in the tropics would be completely normal if it weren't for the two photobombing macaws that seem to have flown in just as the camera button was pressed.
Continue Reading On Next Page: