Former heavyweight champion Mike Tyson is still one of the most recognisable boxers on the planet. His fearsome punches and stoic demeanor led to him becoming one of the most popular champions in recent memory.
However, there are at least 10 odd facts that you may not know about Mike Tyson that really add to his character and make him one of the most interesting athletes in the public eye.
[embedyt] http://www.youtube.com/watch?v=fTbvaXvJZUU[/embedyt]
Childhood Obesity – Until the age of 13 Mike Tyson struggled with weight issues and was nearly 200 pounds by the time he reached the age of 13. Through boxing he managed to shed the excessive fat.
Friend of Darryl 'Hommo' Baum – Baum was the man accused of shooting rapper 50 Cent nine times back in the year 2000. Baum was later killed in retaliation for his alleged actions and Mike Tyson actually dedicated his fight with Lou Savarese to his lost friend.
Faced Down by a Philosopher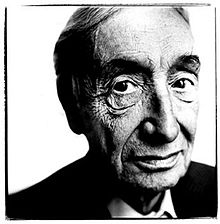 When Tyson got into an argument with his girlfriend Naomi Campbell in 1987, a tiny, 77 year old philosopher A.J. Ayer managed to intercede and actually settle Tyson down. Although small in stature, Ayer was a part of MI6 during World War II and had arguably been in worse situations than calming a raging Mike Tyson.
Fifteen Siblings – Tyson's father Jimmy Kirkpatrick has reportedly fathered 16 children. Tyson himself has fathered eight children, but unlike his dad, Tyson has not abandoned them and maintains a connection with all of his kids.
College Graduate
One of the more interesting facts about Mike Tyson is that he has an honorary degree from Central State University. In 1989, at the height of his popularity and despite the fact that he never graduated high school, Tyson was awarded an honorary doctorate. According to the Telegraph, Tyson upset his hosts during his acceptance speech saying: 'I wasn't sure what kind of doctor I was, but looking at all the lovely sisters here, I think I'll be a doctor of gynecology.'
Highest Paid Athlete in 1990 – In that year, Mike Tyson earned more money than Michael Jordan, hauling in a whopping US$28.6 million. Interestingly that year, the subsequent two athletes on the list were also boxers: Sugar Ray Leonard and Buster Douglas, the first man to beat Tyson as a professional.
Joan Jett Wake Up Call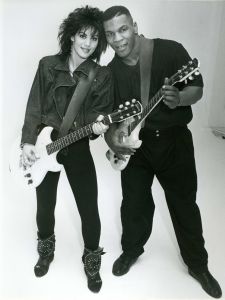 In the late 80s, Tyson had a tight friendship with rocker Joan Jett who would give him a wake-up call every morning of a big fight. However, Jett was not able to call Tyson the morning of his fight with Buster Douglas and Tyson suffered the first professional loss of his career.
WWE Hall of Fame – While most people may remember that Tyson appeared on a few WWE pay per views back in the 90s, they may not know that he was inducted into the WWE hall of fame in 2012.
STD Ridden – Mike Tyson admitted that before winning the title from Trevor Berbick in 1986 he was suffering from gonorrhea. His admission gave the public a hint into the lifestyle that Tyson was leading at the time.
Barely in the Top 50 – When ESPN ranked the top 50 boxers of all time, few expected Tyson to be at or near the top. However, many people were shocked that he just barely made the top 50. Given the facts though, including that the list included all the divisions and Tyson's short reign at the top, it may not be all that surprising that he finished so low.
—
So there's our countdown on Mike Tyson. Did this top 10 list miss anything? Have you heard any other bizarre things about Iron Mike? If so, let us know on Twitter and Facebook.