5. The One and Only Donatella Versace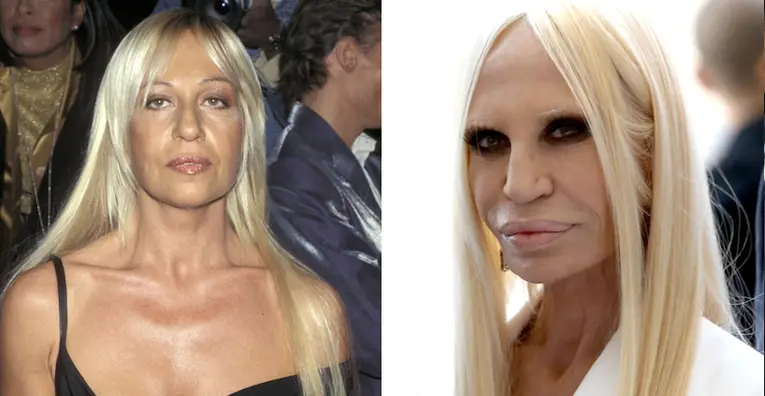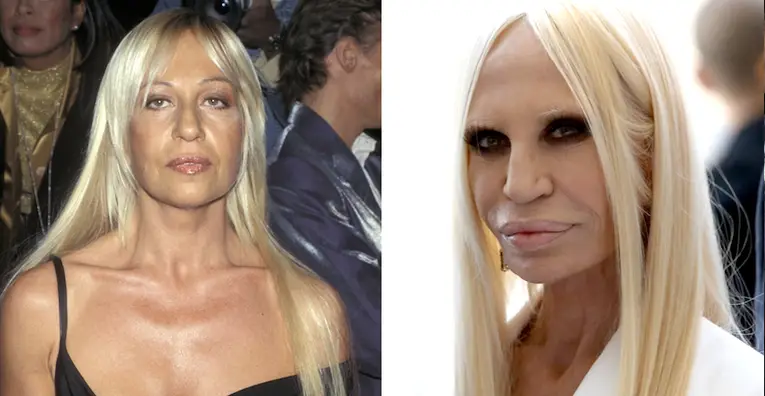 Everyone has seen Donatella Versace. The blonde fashion designer has undergone drastic changes to her face over the years, including multiple rhinoplasty and lip surgeries. In addition, she has gotten tummy tucks, breast enlargements, ass implants, and other surgeries to modify her body while still maintaining a very slender physique.
Although the fashion icon continues to be admired, she has continuously used fillers like collagen to eliminate wrinkles, fill in her lips, and smooth out her forehead.
4. Want to See My Lizard Tongue: Erik Sprague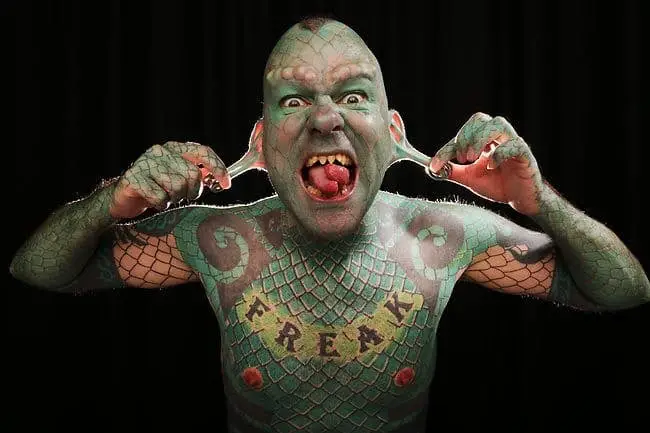 Erik Sprague rose to fame after assuming the moniker 'Lizardman'. His face is now far from human after splitting his tongue and getting teeth implants that make him resemble a lizard. At 37 years old, he started his transformation, which included 700 hours of tattoo, Teflon horn implants, and filing his own teeth into fangs. He had a bifurcation of his tongue and also stretched his septum and ear lobes.
3. You Spin Me Round: Pete Burns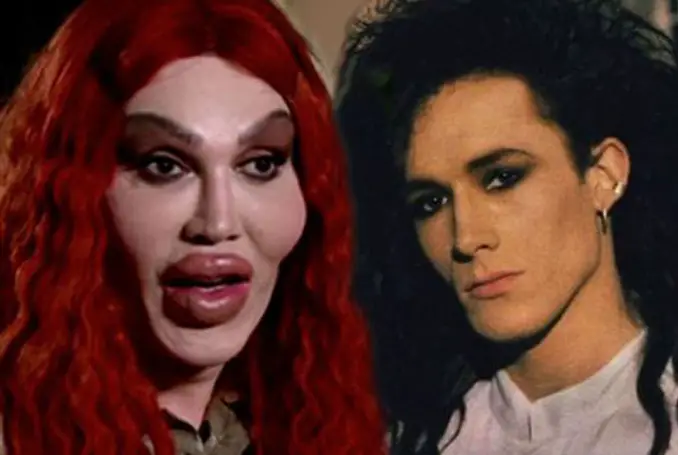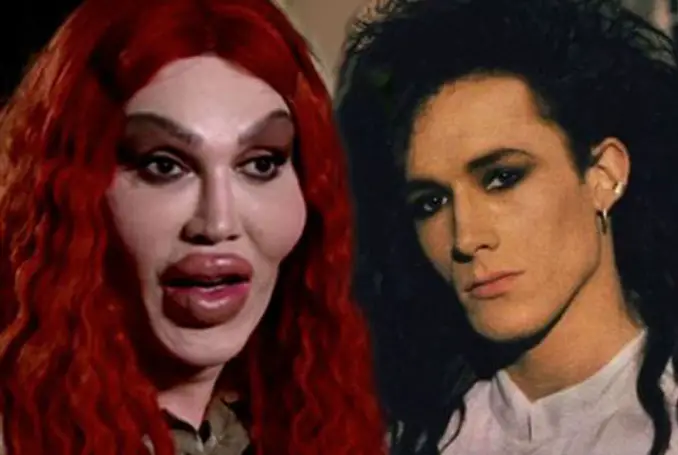 Prior to his death, the famous lead singer of Dead or Alive was nearly unrecognizable. After breaking out with the hit 'You Spin Me Round (Like a Record)', Burns had several injections in his lips. He also added cheek implants, rhinoplasty, and several tattoos. In 2006, it came out that he spent his life savings on 18 months of reconstructive surgery to fix a surgery that botched his lips. Prior to his passing at age 57, Pete Burns looked nothing like his former boyish self.
2. Don't Look Now, It's Sylvester Stallone's Mom: Jackie Stallone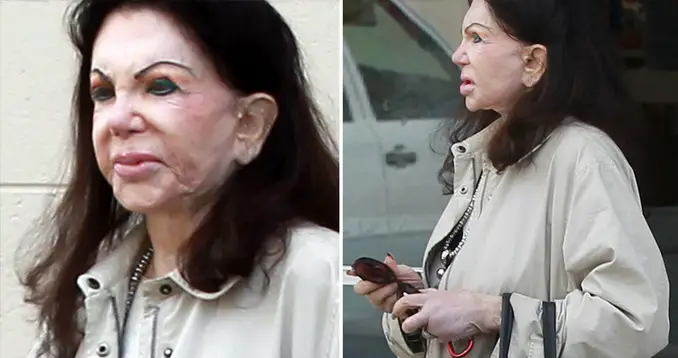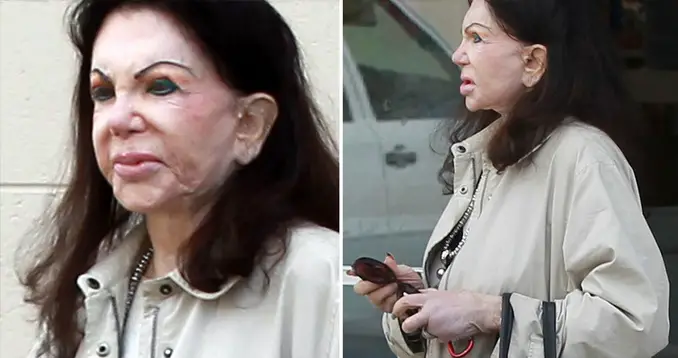 Sylvester Stallone has always had a strong figure in his life. His mother Jackie Stallone has historically been known for her plastic surgery addiction. While she also claimed to be a psychic who could talk to dogs about the future, she also became famous for changing her face completely with a facelift, cheek implants, rhinoplasty, and browlift.
1. The Celebrity Herself: Amanda Lepore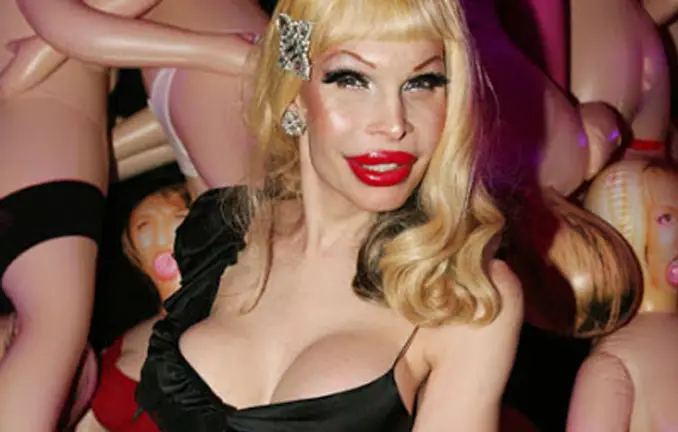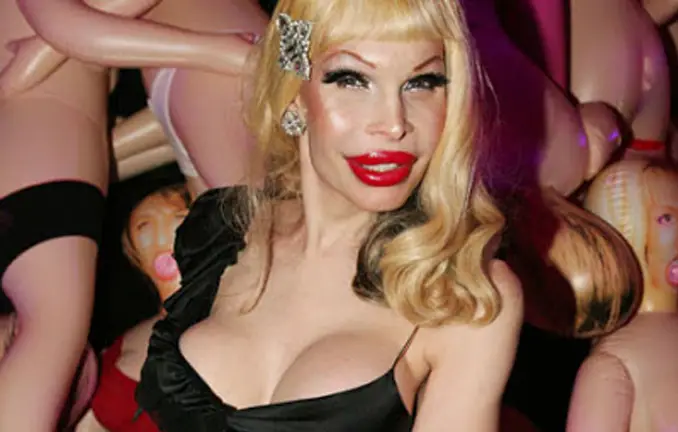 Amanda Lepore has been known as the plastic surgery queen for many years. Her days of impoverished teenage boy youth are far behind her now. She underwent her first surgery at the age of 15 and completed a sex change in the last year of high school. However, she continued to have cosmetic surgeries to her face and body after the sex change, changing her face into a caricature of her former self.
—
Well there's our list of the 10 craziest plastic surgeries. Did this listicle make you wanna get a little work done? If you're in the Perth area, a friend recommended
Top Plastic Surgeon Perth
. My friend spared no detail to have fantastic the service was. They talked through every possible situation and really cared about her and her procedure. Let us know on
Twitter
and
Facebook
.